Isla de Ometepe Extension
None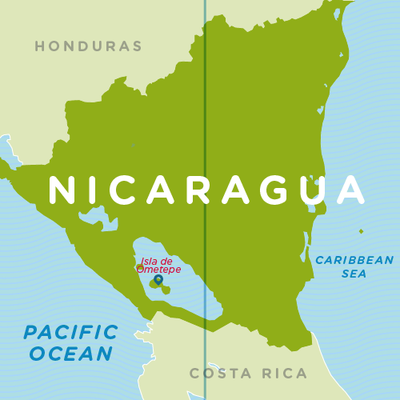 None: 5 days in Nicaragua
Click on a stop to explore inside this adventure.
Isla de Ometepe
None: 5 days in Nicaragua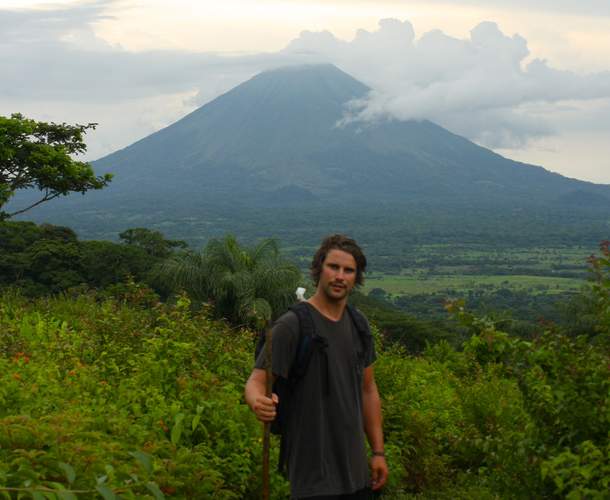 Nicaragua
Isla de Ometepe
Rising from the depths of the massive Lake Nicaragua is the majestic pyramid-like Concepción volcano and connected to it by a thin strip of land is the smaller but equally impressive Maderas volcano forming Isla de Ometepe, a twin-volcano island that is an amazing sight to behold and a delightfully relaxed place to visit. The island is filled with lush jungle vegetation and nice beaches that border the fresh water lake that stretches out like an ocean as far as the eye can see. The island's perfect soil makes it an ideal home for tons of small farms and plantations that grow about everything possible and make for some tasty and organic food options. Kayaking down rivers, hiking to waterfalls and relaxing in natural water springs only add to the beautiful experience of travelling to Isla de Ometepe.
Epic Experiences you will have on this adventure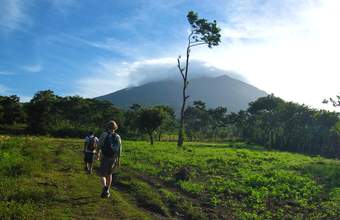 Hike a Volcano in a Rare Island Biosphere
Ometepe is a two-volcano island in the middle of a freshwater lake–the only place in the world like it. The base of the smaller of the two volcanoes, Volcan Maderas, is right near our accommodations and can make for a great day trip. At 1394m above sea level, and through a combination of diverse rainforest and tropical environments, it isn't for the faint of heart. But you will feel like Indiana Jones as you clamber up large rocks, through vines and spend the day in awe of the rare island biosphere! If long hikes aren't your thing your Free & Easy trip leaders can also organize horseback riding up to a waterfall along the other side of the volcano, or a kayak tour through the river mouth between both volcanoes! Regardless of your choice of adventure, keep your eyes open for exotic birds, monkeys and wider than normal smiles!
What's included in this adventure
Make this adventure Epic