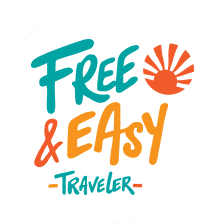 COVID-19 Update
*Updated March 27, 2020
Hi Travelers,
We have been working very hard over the last copule of weeks to make sure we are taking all the proper precautions for our community when it comes to COVID-19. Here's what's going on…
We're making sure all our travelers are safe
Our first priority has to bring our groups home. There are people abroad who we want to see returned safely to their homes. We have had people stuck in the Philippines and Peru. We are pleased to report that everyone has now returned home from the Philippines and all of the 15 Canadians and one American in Peru are now on their way home. Unfortunately, there are still three travelers unable to leave their hotel in Cusco as their countries have not found the means to allow them to leave yet. We feel helpless in this situation but are doing our best to ensure that they remain comfortable while they wait.
In addition, for the continued safety of our community, we at Free & Easy have made the difficult decision to cancel all trip departures until the end of May 2020. We will be waiving all cancellation fees. Balances may be completely transferred to a future trip booked any time in the next 18 months (the trip can take place after the 18 months). As always, the $200 trip deposits are good for life.
Please continue to be patient with us
Things have been changing very rapidly and we are working as fast as we can to address each and every single one of you.
Getting our travelers home as well as handling the complete cancellation of our busy season has ripple effects that go through our staff as well as the local organizations we work with throughout the world.
Thank you. Seriously, thank you!
We would like to thank our amazing travelers for the patience they've shown with our customer service team and our leaders on the ground. As you can imagine this has been devastating for the travel industry. We are so grateful to all of those who are still planning on traveling with us in the future. It is people like you that will allow the travel industry to survive.
Last but not least we need to thank our staff. From our leaders on the ground handling these situations to the best of their ability with the resources and supports available to them. To our home team, handling the tsunami of emails we are getting.
If you would like to rebook, please email travel@fnez.com and we will move you to a future trip of your choice. If you aren't sure when you'd like to use your credit don't worry, there is no rush. You've got 18 months.
We all thank you for your patience and compassion.
The Free & Easy Team