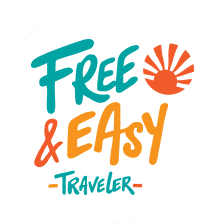 COVID-19 Update
May 12th
It has now been over 2 months since the world shut down and the travel industry came screeching to an immediate halt. It's crazy to think back about how quickly and how much things have changed. We look back (somewhat regretfully) to that day 2 months ago, when we sent an email of reassurance that trips were going on as planned, only to have that reassurance crumble days later with borders closing and flights being cancelled. Yes, it seemed we were wrong to think this was another SARS situation that wouldn't affect our trips. So, so wrong.
We here at FnEZ have still been quite busy. After the first 2 weeks of working with parents, travel agencies and multiple airlines, we were able to organize the homecoming of over 100 travellers from all over the world. We are thankful that almost all our travellers are now safely home. Sadly, we have also downsized our staff, brought our leaders home and licked our wounds in this surreal shutdown of our industry.

At present, it is impossible to say when we can offer a trip with any confidence. We need countries to open their borders, remove mandatory quarantines, flights to resume, make sure our trips are safe to go on and get our staff back out in the field. There are a lot of moving parts to be able to offer any dates with 100% confidence. But we are watching the situation very closely and will be ready when the time is right!
The good news is, we are still here and have been using this time to reflect on our business, seeing areas where we can adapt and innovate amidst a slowly unfolding new sense of normalcy. There is still lots to learn as the virus changes the world, however the one thing we do know is that travelling is in us, it's part of who we are as individuals and as a company. Our greatest hope is that we will continue to share these life changing, mind-blowing travel experiences with you!
We are very stoked about some of the new things coming down the pipe! We will be releasing some additions to the FnEZ Experiences, including trips for 25-45 year olds and custom trips.

We are working away so that these will be ready to release as soon as COVID19 releases us! Think backpacking with a bigger budget - same relaxed style, same fun leaders, same life changing experiences, same exotic destinations, but less full moon parties and more sunset beers with friends. Essentially, trips that are curated for a slightly older crowd, and we'll have more opportunity to provide truly unique experiences (and more comforts), that may have been out of budget for the typical FnEZ experiences. Also we intend to make it easier for us to create custom travel adventures for couples, small groups and families, at any budget or trip style that you may be interested in. Stay tuned!
We would also like to take the opportunity to thank all of you, our FnEZ Community for all your support. Every little comment about how someone's trip changed their lives has brought up a sense of pride and hope that our future is a bright one, full of epic beach sunsets and life altering travel moments that we'll be able to share with you over the course of the many years ahead.
May the wind always be at your back and the sun on your face,
Love from your FnEZ Fam