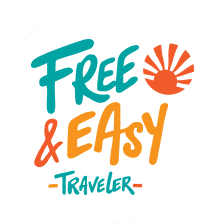 COVID-19 Policies
In this ever-changing pandemic situation, we have followed along waiting for the positive news to feel that we have started to offer trips again.
Travel with Confidence
We are here to help you along the way with any questions you may have regarding your international trip and any vaccine or testing requirements they may have. For the most part, our countries no longer require a test for vaccinated individuals. The exception being the USA for flight layovers. For example, if you are flying to Costa Rica and have a layover in the US you will need to show a negative antigen test in order to board your flight. If you can avoid this by not stopping in the US it can save you the hassle of getting the test. Hopefully, this requirement will be lifted soon.
Air Canada has a great site which will give you specific requirements for any countries you are visiting or laying over in.
Send us an email at travel@fnez.com for questions about travel from other countries!
Trip Cancellation
We really hope that we are past the point of countries shutting down their borders and forcing cancellations of our trips. It does seem hopeful to think that we are past that. However, we do strongly encourage everyone to get trip cancellation and interruption insurance so that any hiccups along the way don't have to be expensive. For example, if your flight gets postponed by a day and you miss the group transport to our first destination there could be some costs associated with getting you caught up with the group. Trip interruption insurance should help out with that.

For our trip cancellation policy please see our Terms & Conditions.