Flowers: 10 days in Philippines

Flowers
West Philippines Trip: 10 Days
West Philippines Trip: 10 Days
Flowers
Flowers
Flowers
Flowers
5
stops
10
days
1
country

Flowers: 10 days in Philippines

Click on a stop to explore inside this adventure.
Cebu
Flowers: 10 days in Philippines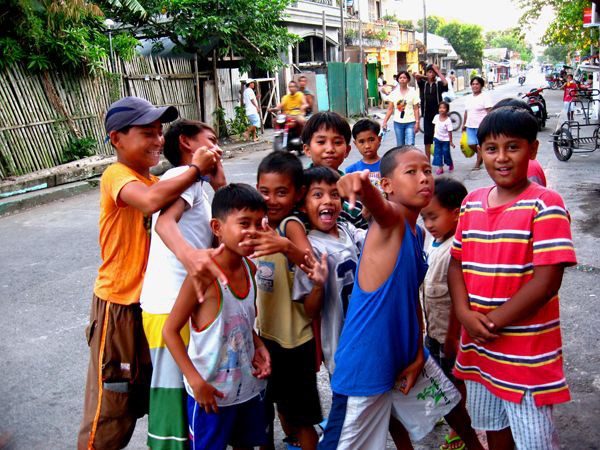 Philippines
Cebu
Known as The Jewel of the South in the Philippines, Cebu is the country's second largest city and an important transit point for traveling around the southern part of the country. A relaxed and well-stocked city, it is a great place to enjoy the cozy amenities not found in some of the more isolated destinations in the country, such as taking in a new film at the cinema, pumping your guns at the gym, or eating at a nice guilty-pleasure restaurant. This charming port city also boasts some worthwhile historical sites such as the Catholic monuments of Santo Niño de Cebu and Magellan's Cross. Time in Cebu is mainly just time spent passing through, but that's no reason to not enjoy all that the city has to offer!
Boracay
Flowers: 10 days in Philippines
Philippines
Boracay
Boracay is widely considered to be one of the nicest tropical islands in the world and its beauty is a source of pride for the Filipino people who love taking time off to enjoy the paradise island. With 7 km of powdery white-sand beaches contrasted by the vibrant aqua blue colour of the water, it is easy to see why we enjoy stopping off at Boracay on our Philippines trip! But half the fun in Boracay happens after the sun sets, when the nightlife heats up and a walk down the beach leads to grooving drum circles at Rasta bars as well as dancing and partying at one of the many outdoor clubs that host rocking parties well into the night. A good daily routine in Boracay consists of laying in the sun, swimming in the ocean, taking a nap in a hammock, then partying the night away. Wake up and repeat.
Palawan
Flowers: 10 days in Philippines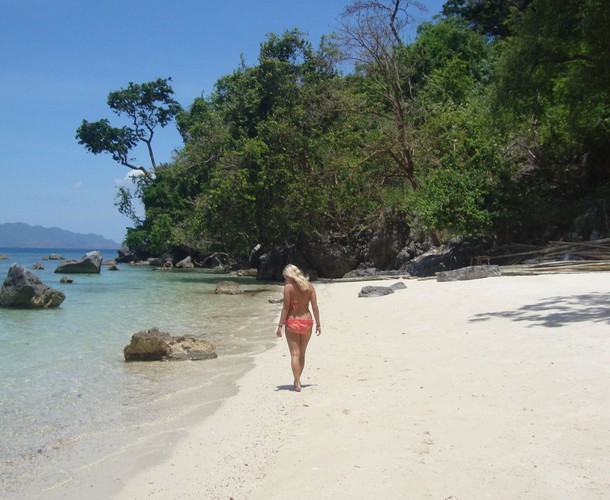 Philippines
Palawan
Palawan has long been on Free & Easy's radar, but with 7107 islands in the Philippines we originally chose a different routing for our trips that had not included it. Transport has since improved, and more flights are available, so starting in 2013 we've added the Palawan island experience - and onwards to Coron - as a brand new 9-day component to our 20 and 40-day Philippines trips! Adding in these 9-days makes this our dream 20/40-day Philippines experience, and allows us to travel to some of the world's most gorgeous beaches and dive sites, and visit the world's longest underground subterranean river.

Palawan is an archipelago of 1,780 pristine limestone islands with underground rivers, rocky coves, virgin rainforest and, of course, sugar-white sandy beaches. The crystal clear waters and massive limestone karsts that drop down to powder white sand beaches give rise to comparison to places like Railay & Ko Phi Phi in Thailand, or Halong Bay in Vietnam – which are often considered to be some of the most beautiful places on the planet! For a more thorough description about El Nido and why it's such an amazing location on Palawan, check out this short article, www.everywheremag.com/articles/443.

The difference in Palawan is it's in the Philippines where there is a fraction of the tourists, and being so far West in the Philippines, it is relatively unexplored. Palawan is closer to Borneo than Manila, and Chinese traders used to walk the now sunken land bridge that connected to Borneo. Even Filipinos describe Palawan as their country's 'Last Frontier', as it is inconceivably exotic and tropical. The Palawan 9-days will visit 3 locations total - Puerto Princessa Underground River, El Nido, and thirdly Coron.

The beaches of Palawan, have earned credits such as best beach in Asia, or best in the Philippines and ranked in top 10 lists for best in the world! (Usually El Nido specifically.) We are very excited to take our groups, and can guarantee now that each of our 20 and 40-day Philippines trips will be even more jam-packed with goodness.

Click on the names 'Underground River' or 'Coron' above for a further summary of the Palawan experience.
El Nido, Palawan
Flowers: 10 days in Philippines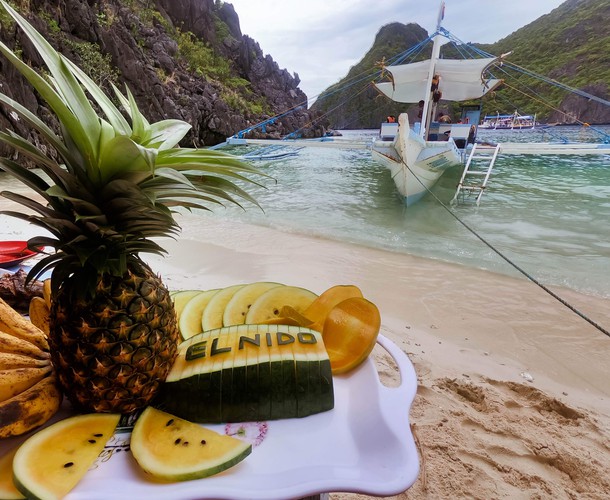 Philippines
El Nido, Palawan
When we added the mythic island province of Palawan to our adventures in The Philippines, perhaps our best find when exploring the region was the incredible beach of El Nido. Its astonishing beauty will make each moment on the island feel like a life's blessing. But this paradise isn't just a place to lay down your sarong and lay in the sun, its soaring limestone cliffs provide awesome rock-climbing and hiking opportunities. And El Nido's 45 surrounding islets are home to a huge array of wildlife as well as some stunning lagoons that make it clear why many visitors to El Nido proclaim it 'Heaven on Earth'.
Manila.
Flowers: 10 days in Philippines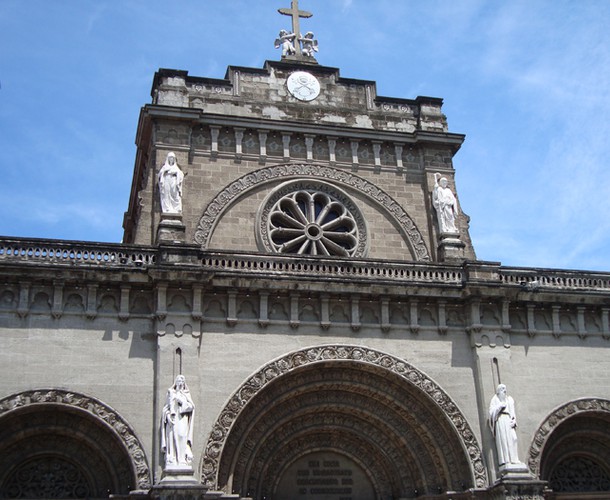 Philippines
Manila.
Often given a bad reputation for its enormous size and overcrowded population, Manila is actually much more charming than it is given credit for. The city is separated into many distinct districts and when you downsize sprawling Manila into more manageable and smaller cities then individually some of them aren't so bad. We stay at a very cool, backpacker's spot that showcases some of the best live music and dancing venues that Manila has to offer, and seeing the jovial spirit of Filipinos in full force at karaoke and dance bars is a great way to enjoy your time here. Another district houses a massive modern shopping complex that has a very unique vibe to it and is a convenient place for your all-in-one shopping stop. So your expectations may be low for Manila, but enter the city with an open mind and you may very well enjoy your time here!
Itinerary for this adventure
Show More
IMPORTANT: If you are doing a combo trip and booking your own flights, please contact us to confirm the start and end point of your trip.

Day 1
Cebu

Flowers

Day 2-4
Boracay

Flowers

Day 5-6
Palawan

Flowers

Day 7-9
El Nido

Flowers

Day 10
Manila

Flowers

To live Free and Easy is to live without busy, rigid schedules. Each destination provides some amazing activities, but we make sure that free time is there so you can take part in all of them or none of them, do as much or as little as you want. 'Take time, breathe it all in, no rush!'

More detailed information about what's included, destination information and activities are listed on this page.

Please note: The above itinerary is subject to change. A confirmed Free & Easy trip itinerary with exact routing will be provided at least 30 days prior to trip departure.

IMPORTANT: If you are doing a combo trip and booking your own flights, please contact us to confirm the start and end point of your trip.
Epic Experiences you will have on this adventure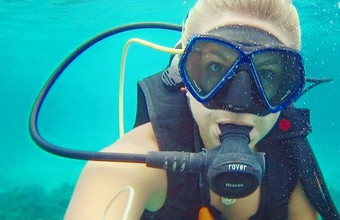 Go Scuba Diving
Diving is like no other experience on Earth. Life under the water is silent and peaceful, everything is flowing and moving in a way that we land creatures are unaccustomed to. Despite all of our high tech equipment, we are extremely out of our element in the water and it is a humbling experience to watch and observe what life is like under the sea. Fish come in all shapes, sizes and colours and move together in a harmonious unison through beautiful coral and twisted sunlight. On our trips, scuba diving is a huge activity as we travel to countries that offer some of the best diving in the world. The Caribbean in Central America possesses the second largest reef in the world, the warm waters of the South Pacific in Southeast Asia are home to the largest diversity of sea-life in the world and the seas of the Mediterranean are full of rich history and beauty. There is a whole universe under the ocean and experiencing what it's like to be in it is a must at least once in your life!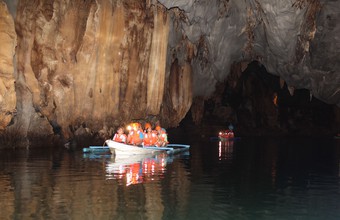 Travel through the Puerto Princesa Underground River
Named 1 of the new 7 Wonders of the World, the Puerto Princesa Underground River is one of the most stunning sights to see in the world. The underground river is 8.2 km long and navigates its way through a magnificent limestone karst mountain landscape. The caves are filled with massive formations of stalactites and stalagmites, as well as several large chambers and lagoons that truly make this sight a wonder!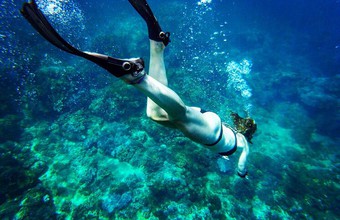 Go Snorkelling
Snorkelling is a great alternative for those looking to save a little money on diving costs or those who can't dive for medical reasons. Floating along the surface of the water at any one of our incredible destinations around the world will give you a peak into a magical underwater world. More confident snorkelers can even dive down to get a closer look at the fauna and flora found in our oceans. From glittering fish, to colourful anemone, and super cool sharks (don't worry, the non-carnivorous ones), snorkelling is a wonderful experience for the non-diver. So snap on a mask and grab your flippers (and DON'T inhale while diving) and you'll be all set for a little adventure under the sea.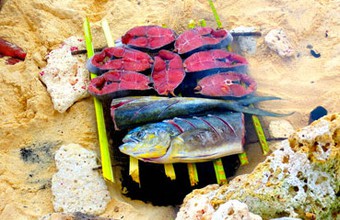 Catch a Fish and Eat It, Too
We get so many people who come on our trips that say they don't like seafood and won't eat it - usually, they're not from a coastal town. So when we serve up a fresh barracuda or tuna or some other tasty fish that the fisherman caught that morning and we convince them to give it a try, the first thing they say (with a satisfied smile) is that this doesn't taste like the seafood they've tried. There's just no getting around it, fish is meant to be eaten fresh! And the only thing tastier than a fresh fish is one that you caught, too! Catching the fish that you eat used to be a part of life and still is in many parts of the world, however, more and more people are buying from the commercial fishing industry which is unsustainable and is destroying the ocean's eco-system. We offer the option to go fishing on nearly all of our trips with friendly, local fisherman that show you their tricks - it's an experience that not only teaches you the importance of fishing but is also a hell of a good time: on a boat, with friends, with beer, in the sun, drifting down a tropical coastline… 'nuff said!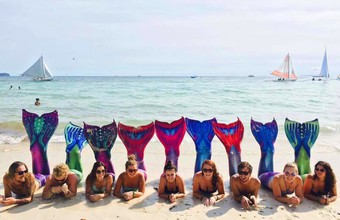 Learn to be a Mermaid (or Merman)
Now this is a unique experience you won't find anywhere else! Yes, there really is a Mermaid Swimming Academy to be found in Boracay. They will get you outfitted in your very own mermaid tail and teach you the basics of swimming like you're straight out of a Disney movie! How cool is that?! All your childhood fantasies are about to come true. And this isn't only for the ladies. Let it be known that Free & Easy trips have produced their fair share of handsome mermen. The warm turquoise waters and white sand beaches of Boracay are the perfect backdrop for this magical day. And let's be honest, this is probably one of the most Instagrammable activities you will ever take part in. Talk about an epic experience #UnderTheSea!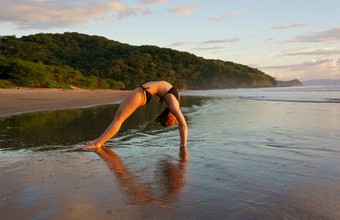 Practice Yoga on the Beach
Practicing yoga on the beach in warm, tropical weather provides you with the perfect environment to learn how to find a calm within yourself and feel your mind truly relax. Listening to the sounds of the jungle and the crashing of the waves on shore only adds to the bliss of this experience. You can experience practicing yoga in a beautiful and isolated setting under the expert guidance of yoga instructors on several of our our trips. So take an hour or so out of your day to stretch, breathe and enjoy one of the best yoga sessions of your life in paradise!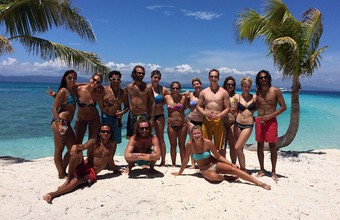 Have a Tropical Island All to Yourself
This experience is one we all dream about, but think is only possible for the rich and famous, however, we are able to do this on our Indonesia, Philippines and Thailand trips! And it's true that having an entire island to yourself seems a bit lavish, but it's a luxurious and relaxing experience that also leads to a whole lot of fun! It's like when you were younger and you first got to experience what having a house to yourself was like, but this time there's no neighbours or even cops. We like to head to the island with our groups for a night or sometimes several stocked with frisbees, food, snorkel gear, coolers of beer, guitars, bottles of rum, fishing gear and our hammocks - everything we could possibly need. And then we just literally do whatever we want!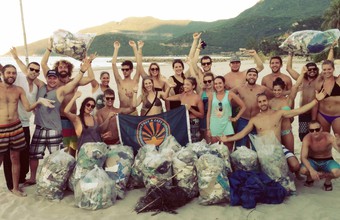 Beach Cleanup
Our Trash Hero beach cleanups are a great way to do good, feel good, and get some beach all at the same time. With thousands of tons of trash swirling around the oceans, the unfortunate reality is that some of it washes up onto the beautiful beaches we fall in love with around the world. So we thought 'Let's do something about this!' Our partnership with Trash Hero began in Koh Lipe, Thailand, where they regularly organized beach cleanup days. Today, Trash Hero has gone viral and can be found operating in Thailand and Indonesia, and is spreading into dozens more countries at a rapid pace. On our end, beach cleanup day quickly became one of the most fun and rewarding days on our Thailand trip. So we decided to spread the love, and have instituted a beach cleanup day into our regular itineraries across the world. Through our sponsorship and partnership with Trash Hero, our travellers and others like them have since collected tens of thousands of kilograms of trash from the beaches we travel to…and really, there's nothing more epic than saving the world! ** We will always strive to make a beach cleanup happen, but sometimes we may not be able to make it happen **
What's included in this adventure
Accommodation
Accommodation for the duration of your Free & Easy experience
Transportation
All group travel between destinations
If you are doing multiple trips, all travel between trips is included
Return international flights and airport transfers*** (No surprise extra flight surcharges)
***Land Package prices do not include your international flight, airport taxes or transfers
Leaders
Knowledgeable and fun Free & Easy leaders
17 years of trip leading experience
No commissions or gratuities required or accepted... ever!
Preparations guidebook
Trip Experience guidebook
Activities: Philippines (West 10)
Optional Activities: Philippines (West 10)
Not Included
All meals and drinks (except those mentioned above)
Activities outside of the ones listed above (optional activities are not included)
Any Visa or Visa fees
Make this adventure Epic
FROM
$1070
Flight options available*
---
---
10 Days in Philippines