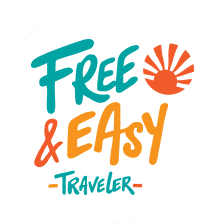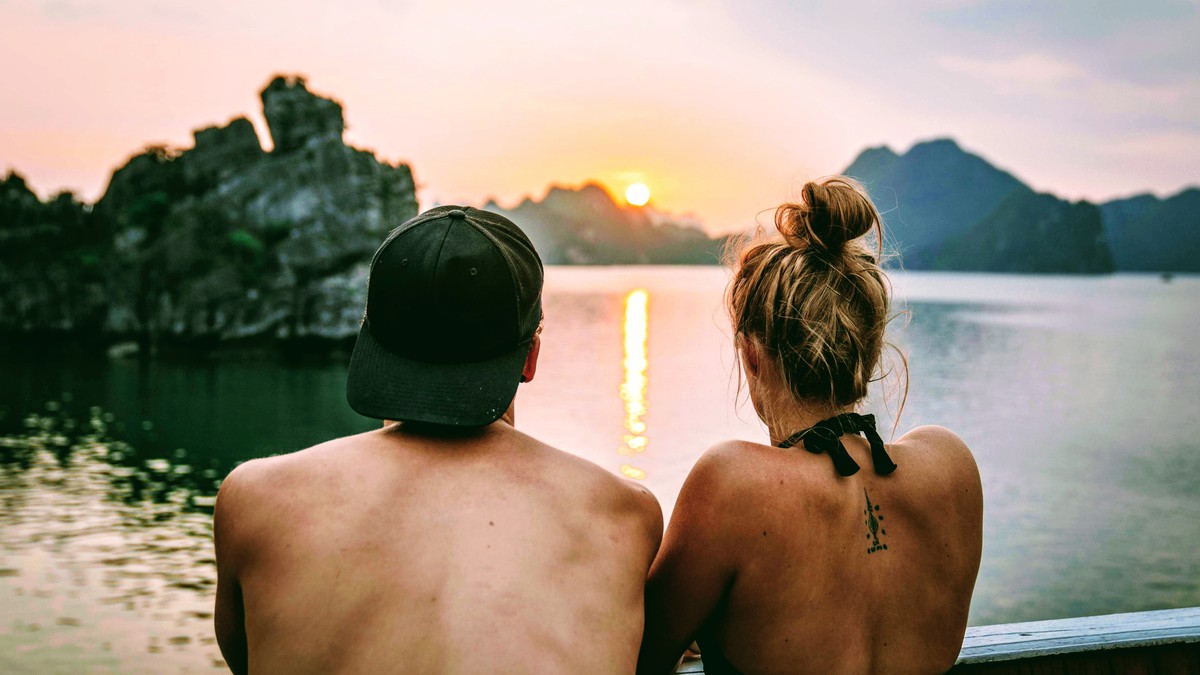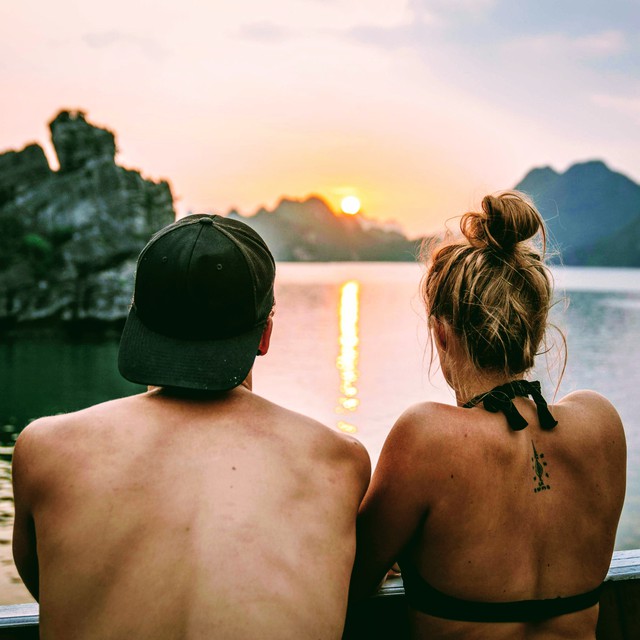 Vietnam
A CULTURAL PARADISE
Traveling through Vietnam will give you the opportunity to experience a country that is both a natural wonderland and a mosaic of complex cultures rich with history. The beaches in Vietnam are arguably among the best in the world and the majority of them lie casually along the coastline with nothing on them but soft white-sand.
Traveling from Ho Chi Minh City (formerly Saigon) north through the entire country to Hanoi* will allow you to see the full spectrum of life in Vietnam from locals farming rice in the highlands to students practicing English in the city parks.
On top of the beauty and culture, a generous exchange rate and ridiculously low prices also make Vietnam a great place to travel for those on a budget or a wicked place to go shopping for those who like getting all their clothes tailor-made!
*we will be running this trip in reverse sometimes. Please check with us before booking any flights.
Just finishing the 20-Day Vietnam Cultural Paradise trip and it was the most amazing time! This trip includes some awesome adventures like visiting the war museum, beautiful caves, getting in some beach time, traveling around on a motorbike and of course seeing SunWorld (you gotta go. It's truly something else). I can't wait to book my next trip with FnEZ, the memories made on these trips will never be forgotten.

- Rebecca, May 2019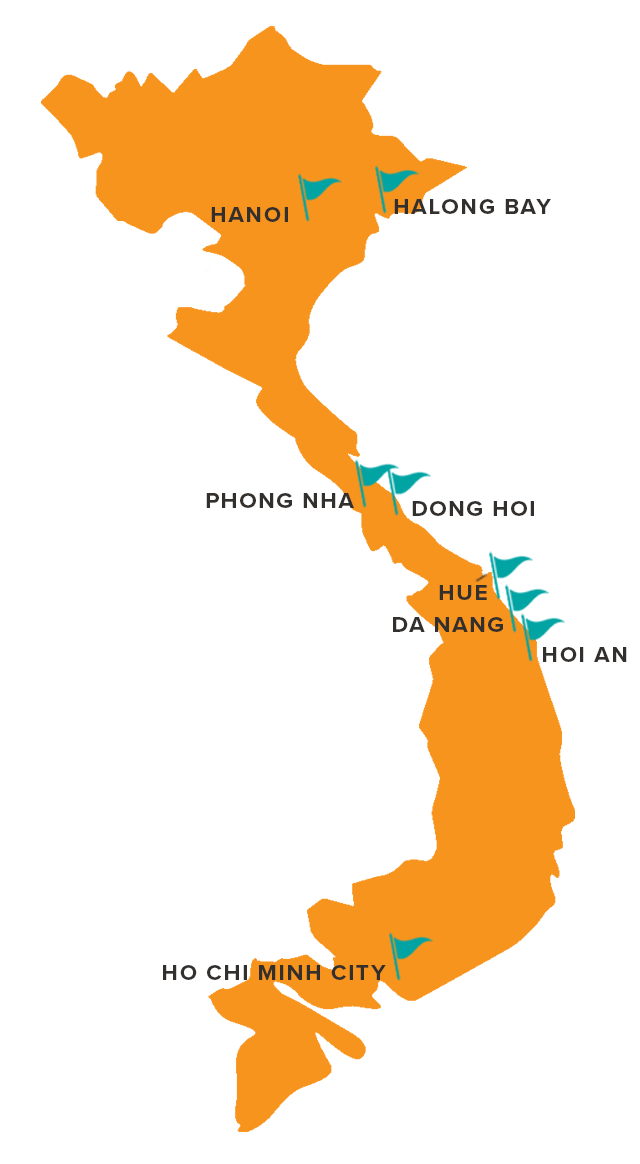 Itinerary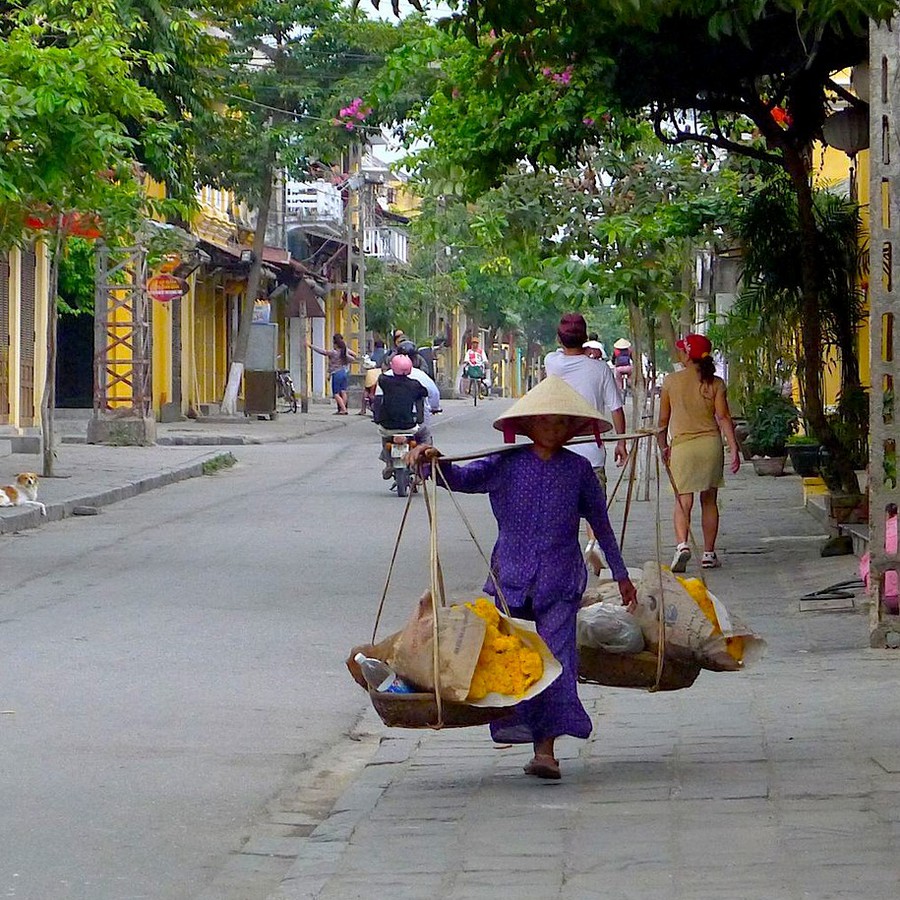 Please note: The above itinerary is subject to change. A confirmed Free & Easy trip itinerary with exact routing will be provided at least 30 days prior to trip departure.
IMPORTANT: If you are doing a combo trip and booking your own flights, please contact us to confirm the start and end point of your trip.
What's included?
The Free & Easy Commitment

We strive to ensure everyone who wants to travel has the opportunity to have the most epic experience ever. Free & Easy delivers awe-inspiring travel experiences and creates lifelong connections between incredible people + incredible places.

See below for more details about what else is included in this amazing adventure.

Included Experiences: Vietnam 20

8 epic destinations
Historical walking tour of Saigon (incl. War Museum entrance)
Cu Chi Tunnels tour (incl. Guide)
FNEZ sponsored beach cleanup
Entrance to Marble Mountain
Free and Easy Rider motorcycle day trip along the Hai Van Pass (incl entrance to Elephant Springs)
2-day Halong Bay tour (overnight stay on traditional Chinese junk boat)
Kayaking in Halong Bay
Laughing Yoga session
National Park tour in Phong Nha to Worlds largest cave complex
Swimming in Tra Ang Cave in a 415 Million year old Rainforest
Entrance to Hoi An old city Unesco world heritage site
Authentic Vietnamese style Welcome Dinner
All meals on the 2-day Halong Bay tour
Lunch on Phong Nha National Park Day Trip
All Free & Easy travelers will have access to our industry leading app to help manage your trip. This provides pre-trip planning advice, itinerary management, activity suggestions for free time, maps, chat support and more!

Accommodation: Vietnam 20

All accommodations - We send our trip planners to each of our destinations so they can do on the ground, research. Checking for the best location, comfort and vibe that we can get for our budget while also supporting local businesses.

Transportation: Vietnam 20

All transport - This trip will find us taking trains, private A/C vans, private boat and public transport.

Leaders: Vietnam 20

1-2 group leaders - Our staff is consistently ranked as the #1 reason that people loved their trips. We meet most of our leaders while traveling with them so we can see in person if they are fun yet responsible, cool yet down to earth, professional yet laid back. This creates that perfect mix which makes our "tours" feel like a group of friends.

Optional Experiences: Vietnam 20

Scuba Diving
Cooking class
Snorkel trip
Hanoi Bar Crawl
Water Puppet Show
Stand up Paddle Boarding Tour
Bicycle Tour of Dong Hoi
Yoga
Massages
Golden Hand Bridge and Amusement Park
Mai Son Temple Tour (Hoi An)
and so much more! If you're interested in something that isn't on the list just ask us, if it's possible we will find you some options. We are here to try and help you find your ideal trip!

Not Included

All meals and drinks (except those mentioned above)
Activities outside of the ones listed above (optional activities are not included)
Any Visa or Visa fees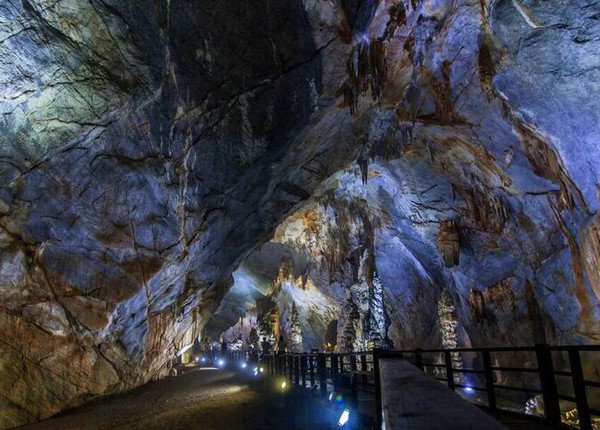 Paradise Cave: Asia's Largest Dry Cave
Following your mudding adventures in the Dark Cave and a delicious lunch to refuel, we head to the big draw: Paradise Cave. As Asia's largest dry cave at 31 km long, it's pretty hard to beat! After your initial breathtaking view, take your time exploring and trekking around the 1 km area that is open to tourists in this real-life postcard.
From a distance the view is once in a lifetime, with wooden boardwalks sprinkled around the massive caverns and everything spectacularly lit with multicoloured lights. It gets even cooler closer up as you explore the stalactites and stalagmites that seem to have their own inner glow. The sparkle is from their mineral makeup and explains why with 31 kms of stunning, sparkling cave scientists chose to call it Paradise.
With a surprise around every corner and a constantly beautiful backdrop to boot, this absolutely epic experience is what backpacking dreams are made of. The entire National Park is a treasure that will be attracting more attention as time passes, and you'll be one of the first waves of travelers to experience it. Fresh off this adventure, you'll be glad to have your friends around the next morning so you can convince each other it all really happened.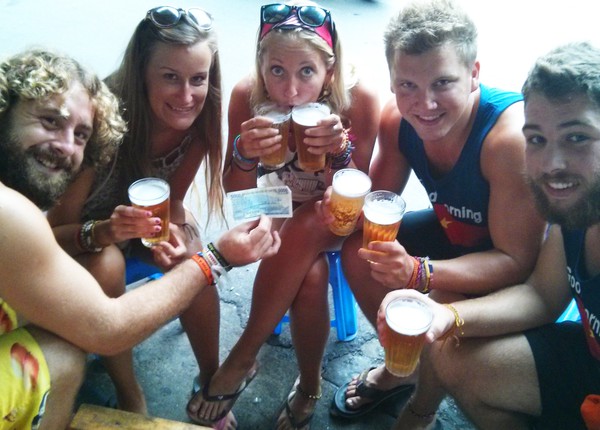 Streetside Bia Hoi
Some of the best and cheapest beer you will ever have is the Bia Hoi found in Vietnam. Available on pretty much every street corner, be ready to plunk yourself down into the tiniest little plastic stool you've ever seen.
Drinking Bia Hoi on the street corners and sidewalks of Vietnam is a local experience, not to be missed by any backpacker. Bia Hoi is brewed daily, and then matured for an extremely short period with no preservatives. This means that it's refreshing, low in alcohol, and downright cheap.
Think $0.15 a glass. That's right…15 cents for a pint of delicious, freshly brewed beer! If you negotiate, you can get pitchers for $1! So sit back with your friends, order a couple pints, and watch daily Vietnamese life pass you by. There's no better way to spend an evening!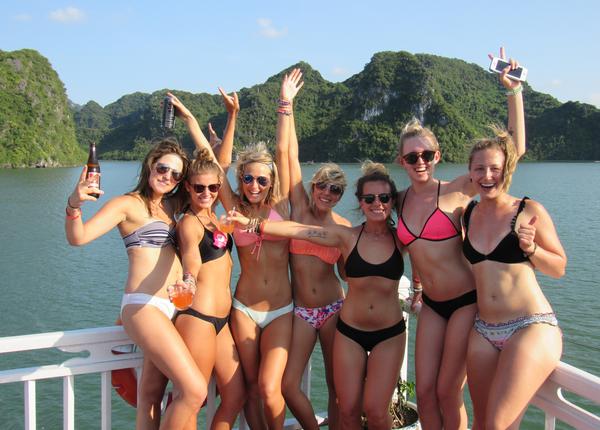 Party on a Junk Ship in Halong Bay
Made up of over 3000 looming, limestone isles rising from the emerald waters of the Gulf of Tonkin in Vietnam, Halong Bay (literally "descending dragon bay") is a masterpiece of nature and must be seen in person.
On our Vietnam adventure, we charter out an entire boat to ourselves complete with bar, bartender, cooks, servers, and cleaners. So what's better than gliding through the inspiring beauty of Halong Bay with 20 of your friends on an old junk ship? Turning that boat into a party boat and having one of the best parties of your life that begins in the afternoon and ends deep into the night!
Waking up still surrounded by the incredible sights of Halong Bay will be enough to wash away your hangover and conclude a truly unforgettable experience!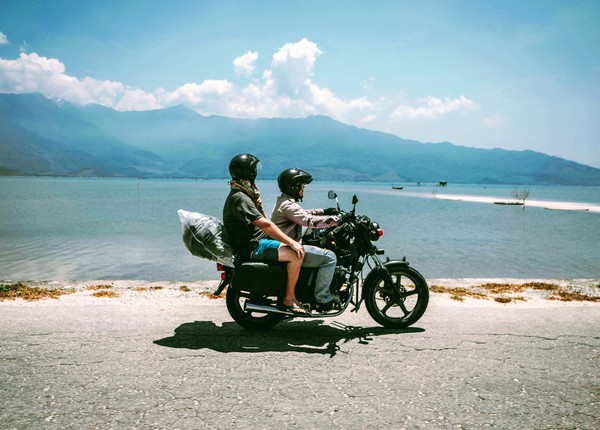 Cruise Down the Vietnamese Coast on a Motorbike
The Vietnamese coastline is arguably the most beautiful stretch of tropical land in the world and the best way to see it is by cruising down it on a motorbike feeling the warm, open air. On our Vietnam trip, you'll get to experience this by forming a huge convoy of motorbikes driven by experienced local drivers and seeing the best that Vietnam has to offer.
Along with a seemingly endless amount of empty, white-sand beaches, you'll also get to see historical temples, colonial towns, rice fields and cross the remarkable Hai Van Pass: which will provide some of the most amazing views in Vietnam. The entire road-trip will take you from the city of Hoi An to the ancient capital of Hue and will definitely be one of the greatest travel days of your life!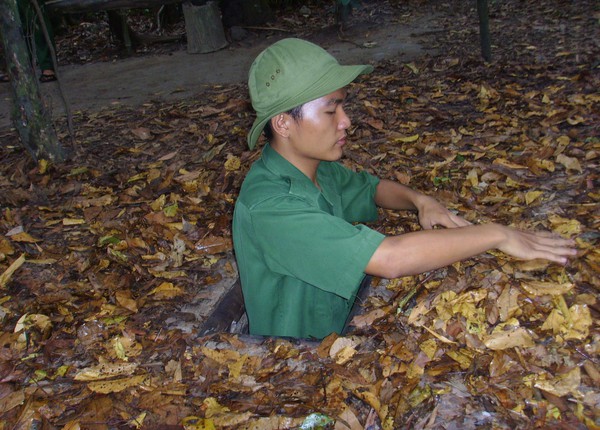 Walk through the Cu Chi Tunnels
Everyone knows a bit about the Vietnam War, but learning about it in Vietnam is an entirely different experience and one that sheds more light on the great struggles of the Vietnamese people. And one of the best places to learn about this and see it for yourself is in the Cu Chi tunnels just outside of Saigon (Ho Chi Minh City).
One of the main reasons for Vietnam's victory in the war is the massive network of connecting underground tunnels spanning hundreds of miles that the Vietnamese used to run supplies, hide from bombing and ambush their enemies. Walking through the Cu Chi tunnels gives you an idea of the cramped space that the Vietnamese fighters had to build, maintain and use to fight one of the most brutal wars in human history - the tunnels have even been expanded by nearly double so tourists can even fit through them!
Visiting the Cu Chi tunnels is a sobering experience but one that helps you grasp a small bit of the tragedies and sacrifices that occurred during the Vietnam War.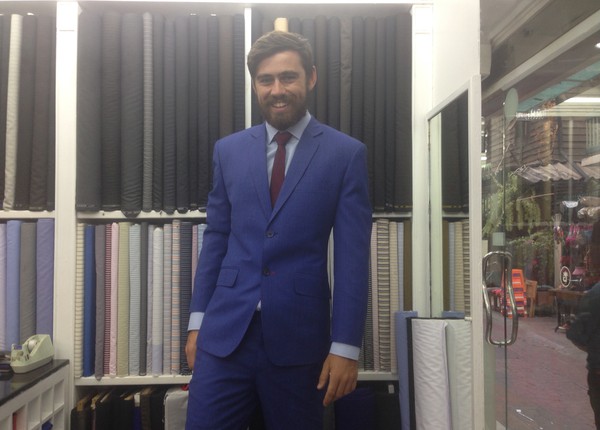 Get Any Outfit You Can Imagine Tailor-made
For most travelers, shopping at home is an expensive and (for some) inconvenient chore, as we must troll through stores, malls, websites and our friends' closets in search of clothes that fit us properly and match our style. If only we could just go see some kind of person who makes clothes specifically for our size and preference… like a tailor?
Having your clothes tailor-made is something we shrug off as something only for the rich and people interested in suits and dresses, but in many parts of the world tailors are still very prevalent and surprisingly affordable - and there is perhaps no place where this is truer than in Southeast Asia.
Bangkok in Thailand is famous for its many suit and dress tailors offering great deals on a virtually infinite list of outfits. Likely the only place better than Bangkok is in the beautiful ancient capital of Hoi An in Vietnam, where you can find very cheap and very good tailors that make both western and traditional Vietnamese clothing.
And we mean they'll make you anything: suits, dresses, jeans, shoes, jackets and with any material from high-quality silk to denim to leather. It's a dream come true for clothes lovers and an easy and cheap solution for those that detest shopping!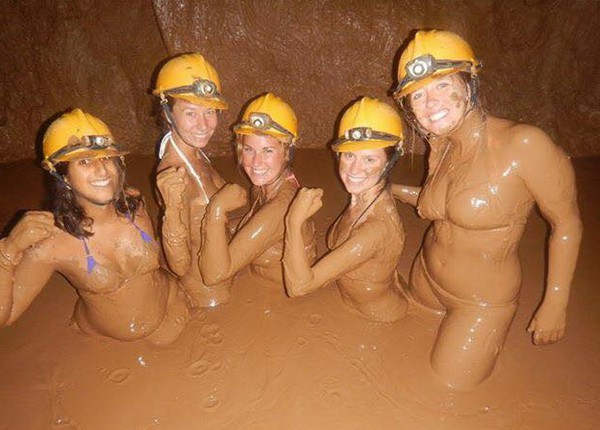 Dark Cave Mudding in a 415 million-year-old Rainforest
The Phong Nha-Kẻ Bàng National Park, a renowned UNESCO World Heritage Site, is the perfect way to spend a day in Vietnam. The 415-million-year-old rainforest is host to 300 caves and grottoes begging to be discovered. With 126 km of caves to explore, you'll never want to leave.
Grab a bathing suit or boardies (the ones you don't really like) and prepare to get dirty! We'll be following two well-informed and hilarious guides so you don't miss any of the amazing history of this magical place—or any of the fun. Our first stop is at 8-Ladies Cave and temple where we learn about the history of the area in relation to the American War and get to walk on part of the original Ho Chi Minh Trail.
From there, we ride Vietnam's longest zipline into the entrance of Dark Cave, and continue our journey trekking through, and then swimming inside, this well-named pitch-black cave with nothing but your friends, your bravery, and a headlamp.
Next up, a brand new mud pit! Well, new to us anyway. Just discovered in 2014, this is what backpackers are always on the lookout for: fresh experiences. The mud itself is said to have anti-aging properties, and you can lay right back and float through it like a brown bean in a can. Plus, your inner child will squeal at the fact that the exit is a mud-slide!
A 30m mud-slide straight into more adventures with kayaking, water play, and even more ziplines and obstacles. It's like an adult jungle gym hosted by nature itself.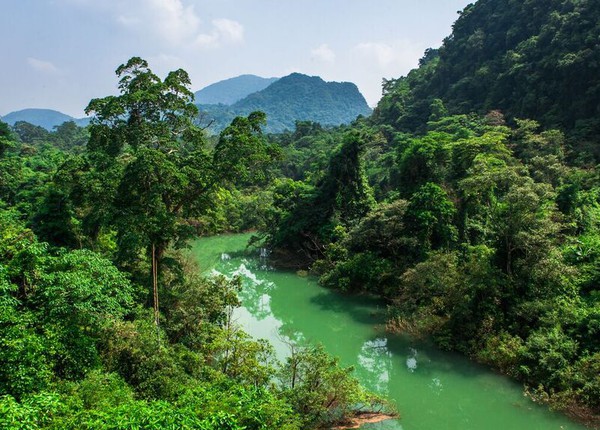 Abandon Valley Day Trek
The Abandon Valley Day Trek takes you through an array of sights in the Phong Nha-Kẻ Bàng National Park, a 415 million-year-old rainforest that up until 2009 had been unexplored by humans. You could be in the first generation of explorers to get to know this amazing area.
A trek for hikers looking for a challenge, be prepared for adventure with knowledgeable, local guides to take you through this experience! This 16 km trek goes through rough, beautiful jungle and takes you to the back entrance of the Dark Cave shrouding a portion of the trek in darkness. Climbing over boulders and walking through streams you'll be satisfying your need for adrenaline-pumping action while backpacking in Vietnam.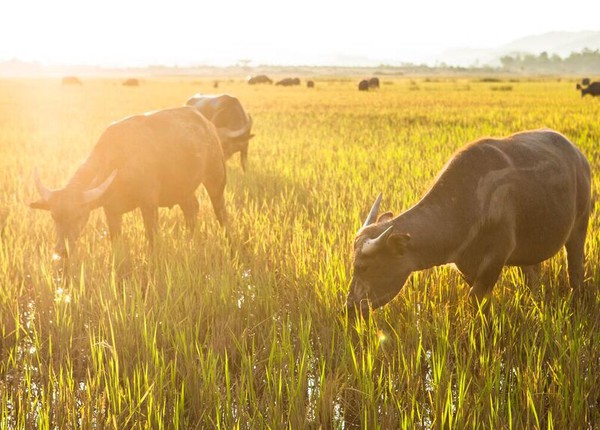 Phong Nha Bike Ride
Making it all the more mysterious, the town didn't become accessible by road or have power until 2009. What better way to enjoy a perfect warm afternoon than grabbing some bicycles, some road pops, and your new crew and embarking on a ride where what keeps you going isn't the destination, but the joy of pure discovery.
Hop on and join the ride passed a great river, through beautiful rice terraces and passed Vietnamese villages untouched by the outside world. Our first stop, Pepper House, gets us some shade, a dip in the pool and a refreshing beverage. After another cruise through some local villages, we head to Moi Moi, a restaurant in the middle of a farm by the river. Picturesque, or what? And with a well-deserved BBQ buffet worth writing home about and quick tube rides on the river, it's more than a pretty face.
After being fed and watered, and keeping an easy-going FnEZ pace of course, we pedal across a bridge to the Pub with Cold Beer (the best named pub ever!) for another quick break.
Nearing the end of the day, the Phong Nha Farmstay is a great place to go to watch the sunset with your friends by your side. While eating an amazing dinner and letting the whole ride sink in, the day turns into night, and our adventures slowly turn into stories we'll never forget.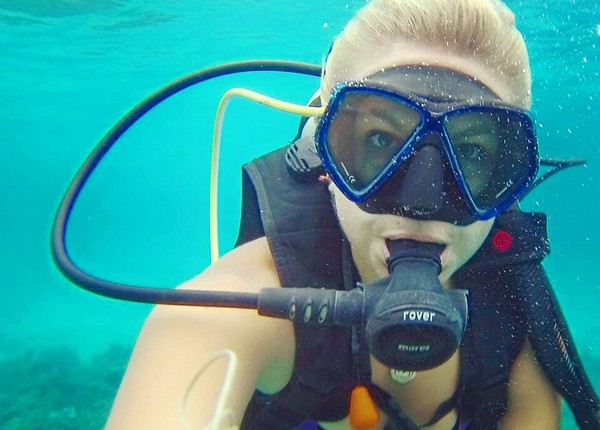 Go Scuba Diving
Life under the water is silent and peaceful, everything is flowing and moving in a way that we land creatures are unaccustomed to. Despite all of our high tech equipment, we are extremely out of our element in the water and it is a humbling experience to watch and observe what life is like under the sea.
Fish come in all shapes, sizes, and colours and move together in a harmonious unison through beautiful coral and twisted sunlight. On our trips, scuba diving is a huge activity as we travel to countries that offer some of the best diving in the world. The Caribbean in Central America possesses the second largest reef in the world, the warm waters of the South Pacific in Southeast Asia are home to the largest diversity of sea-life in the world and the seas of the Mediterranean are full of rich history and beauty.
There is a whole universe under the ocean and experiencing what it's like to be in it is a must at least once in your life!