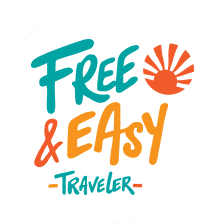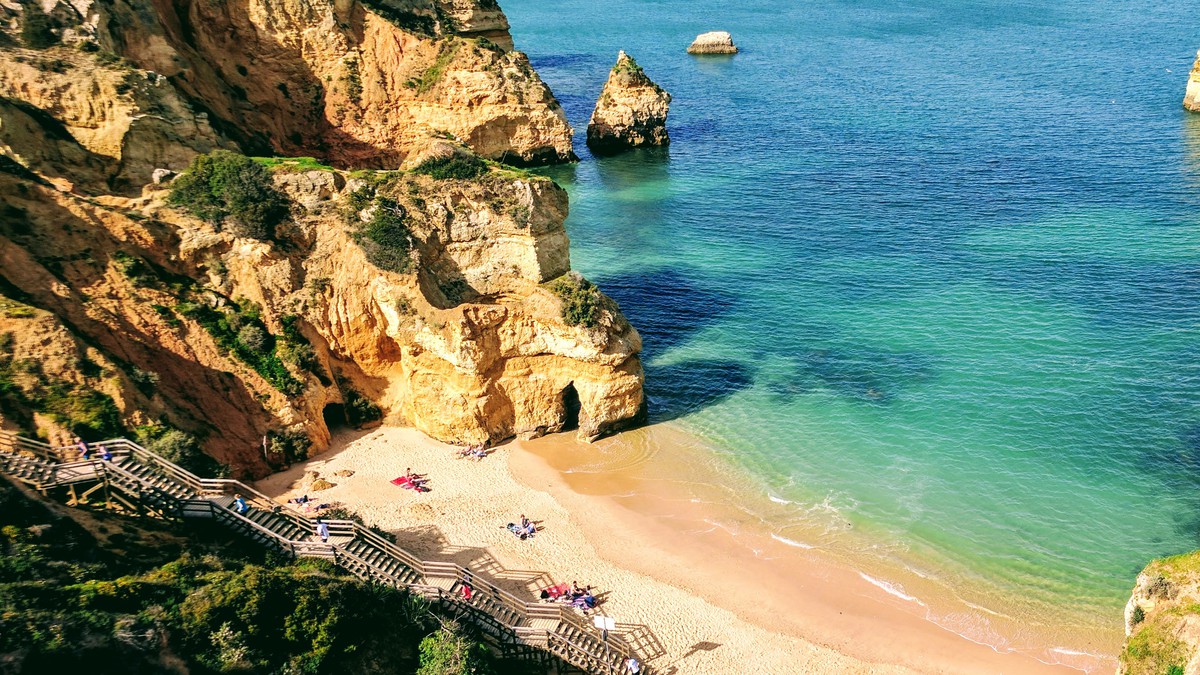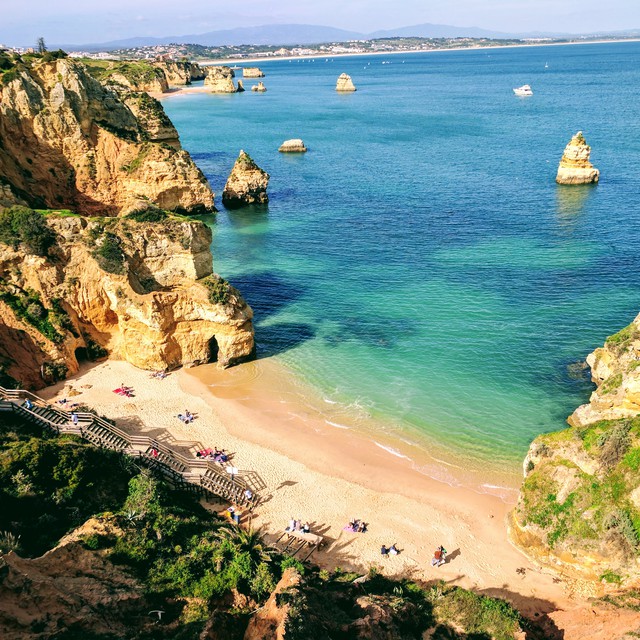 Spain & Portugal
Spain Portugal Trip: 12 Days
SAND, SUNSETS & SANGRIA
We kick off this trip in the Portuguese capital of Lisbon. A postcard-perfect blend of cobbled streets, ancient ruins and beautifully crafted cathedrals; you will quickly fall in love with this city. The absence of open-container laws and cheap alcohol also means that a night on the town in Bairro Alto will introduce you to one of the most raucous party areas in all of Europe.
From there, we bounce down to the lovely southern coast with its amazing beaches, sleepy towns, and bars that don't seem to have a last call! We'll visit a pair of beach towns, first with Lagos, Portugal and then straight over to Tarifa, Spain.
We end the trip in the Moorish city of Seville! From sangria to tapas, to winding cobblestoned streets, sprawling cathedrals. Spain has so much to offer to the traveler. And compared to the rest of Europe, it's incredibly affordable, making it an ideal backpacker destination. History buffs take note - Colombus' tomb is located here.
Just finished the Spain and Portugal trip. I tried to do most of the optional activities and I'm so glad I did. They were all a blast! Surfing and scuba diving in Tarifa and then kayaking in Lagos are experiences The group really became a family. I couldn't verbalize the experiences I had with my travel family. The memories are all too fantastic and my explanation couldn't do it justice. I'm still in awe that I have such amazing experiences under my belt. I don't think I would've been able to experience everything I wanted going into this trip and more with any other company and tour leaders than with FnEZ. Thank you for the unforgettable time!

- Jillian, June 2019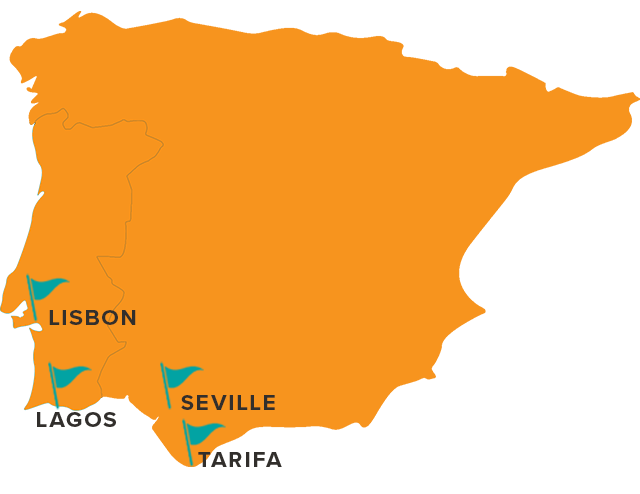 Itinerary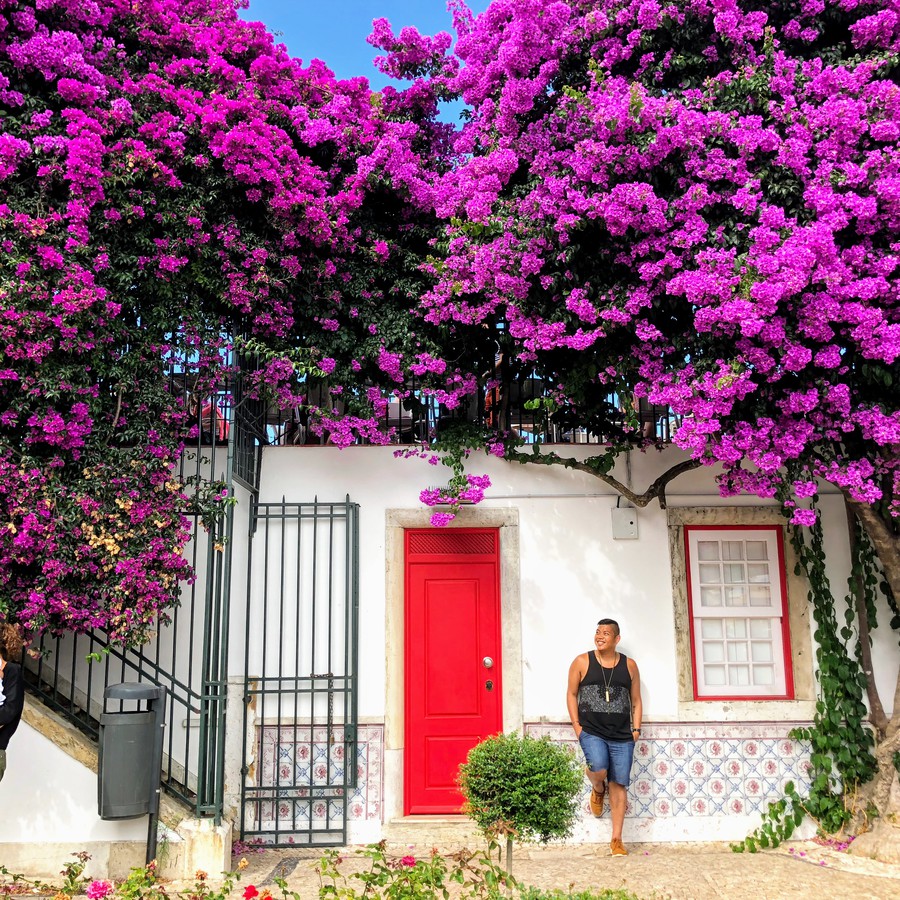 Please note: The above itinerary is subject to change. A confirmed Free & Easy trip itinerary with exact routing will be provided at least 30 days prior to trip departure.
IMPORTANT: If you are doing a combo trip and booking your own flights, please contact us to confirm the start and end point of your trip.
What's included?
The Free & Easy Commitment

We strive to ensure everyone who wants to travel has the opportunity to have the most epic experience ever. Free & Easy delivers awe-inspiring travel experiences and creates lifelong connections between incredible people + incredible places.

See below for more details about what else is included in this amazing adventure.

Included Experiences: Spain & Portugal 12

Lisbon city tour
Sintra day tour by Jeep Safari (transport and palace entry included)
South Coast (includes Benagil Cave and The End of the World)
Sangria Beach Day
Epic Tarifa sunset w/ FnEZ supplied Sangria & Beers
Breakfast included during our stay in Lisbon
Breakfast included during our stay in Lagos
Breakfast included during our stay in Seville
All Free & Easy travelers will have access to our industry leading app to help manage your trip. This provides pre-trip planning advice, itinerary management, activity suggestions for free time, maps, chat support and more!

Accommodation: Spain & Portugal 12

All accommodations - We send our trip planners to each of our destinations so they can do on the ground, research. Checking for the best location, comfort and vibe that we can get for our budget while also supporting local businesses.

Transportation: Spain & Portugal 12

All transport - This trip will find us taking private A/C vans.

Leaders: Spain & Portugal 12

1-2 group leaders - Our staff is consistently ranked as the #1 reason that people loved their trips. We meet most of our leaders while traveling with them so we can see in person if they are fun yet responsible, cool yet down to earth, professional yet laid back. This creates that perfect mix which makes our "tours" feel like a group of friends.

Optional Experiences: Spain & Portugal 12

Bar hopping - Bairro Alto to Pink Street
Experience famous Lagos nightlife
Lagos Booze cruise
Surfing
Kayaking
Listen to Fado music
Avoid being skinny with Portugese pastries
Ride a Lisbon streetcar
Go shopping in Baxia Chiado
Eat & Drink at the famous Time Out Market in Lisbon
Catch the sunset from a Lisbon viewpoint
Wind surfing
Kite surfing
Stand-Up Paddle boarding
Mountain Biking
Scuba diving
Cooking class
Experience Flamenco
Fill up on Tapas, Sangria & Wine
and so much more! If you're interested in something that isn't on the list just ask us, if it's possible we will find you some options. We are here to try and help you find your ideal trip!

Not Included

All meals and drinks (except those mentioned above)
Activities outside of the ones listed above (optional activities are not included)
Any Visa or Visa fees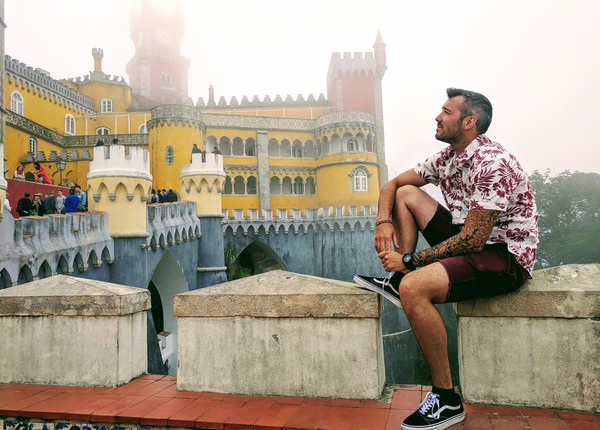 Explore the Magic of Sintra
Winding your way through gorgeous mountains, velvety forests rife with greenery, enchanted gardens, and glittering palaces, this may be one of the most interesting days you have in Portugal. Designated a UNESCO World Heritage Site, the many towns found in Sintra's rolling hills are dotted with beautiful lookouts and pastel-hued manors.
We'll take you on our very own Free & Easy day trip to this incredible locale, and we'll explore the multi-coloured Peña Palace. You'll then be free to explore the gardens of the Quinta de Regaleira, the National Palace, or whatever your heart desires!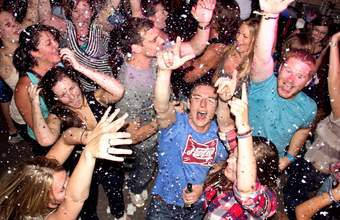 Party in Bairro Alto
Welcome to Bairro Alto, the 'it' spot for a night on the town in Lisbon. A picturesque working-class quarter during the day, nighttime transforms this area of town into a boisterous backpacker's dream.
The bohemian heart of Lisbon, wander through trendy traditional and international restaurants, intimate Fado Houses with the sound of music wafting out doorways, a variety of alternative shops, and all the bumping bars your little traveling heart could desire. The absence of open-container laws and cheap alcohol means that a night on the town in Bairro Alto will introduce you to one of the most raucous party quarters in all of Europe.
Everyone here is bar-hopping across cobbled streets, regardless of age, background or lifestyle. And don't expect an early night in. Throughout the summer the partying continues until early into the morning. So put your Portuguese party pants on and enjoy the novelty of wandering the streets with cold drink in hand!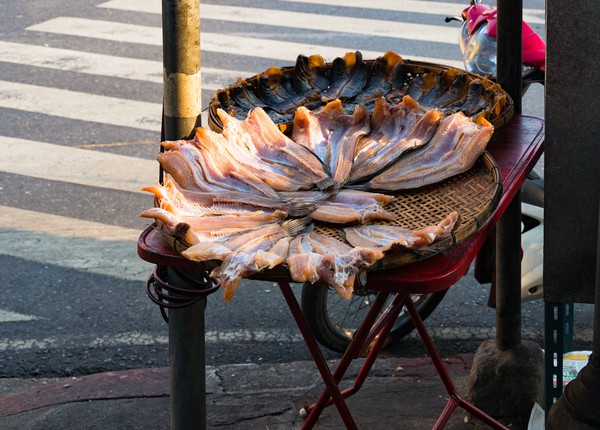 Nibble on Bacalhau
Bacalhau is the Portuguese word for cod and, in particular, dried and salted cod. It's the most popular base ingredient in Portuguese cuisine, with its history traced back to the 14th century and Portugal's era of exploration.
This style of preparation allowed cod to be kept on ships for years and became a staple in the Portuguese diet with the discovery of huge cod stocks off the shores of Newfoundland. Doused in vast quantities of salt and dried under the scorching Mediterranean sun in order to maintain preservation, the cod is then soaked in fresh water for 24 hours before being needed (to reduce the sale level) and then added to a variety of dishes.
While dishes with Bacalhau might be a little outside of your culinary comfort-zone, while in Portugal make like the Portuguese! You only live once.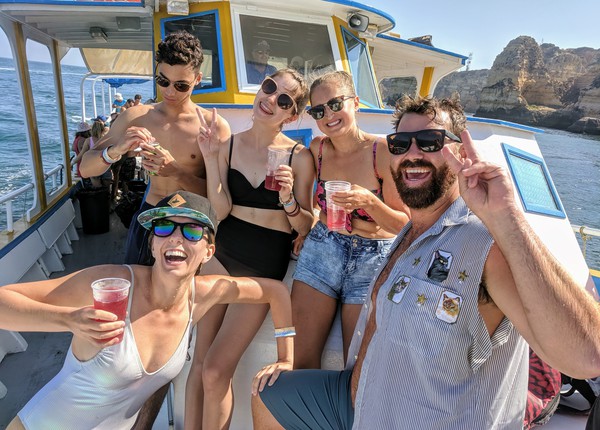 Booze Cruise Along the Portuguese Coast
While Lagos might be the perfect place to lie on the beach all day, Free & Easy is adding a little excitement to your trip to the Algarve. How about the best booze cruise in the country?! Spend an afternoon gliding along the Portuguese coastline with your brand new crew!
Lagos is famed for its Ponta de Piedade shoreline, with its weathered sandstone cliffs carved by nature into pillars, tunnels and hidden grottos, kissing crystal clear green and turquoise waters and an ultra blue sky. Top it all off with all-you-can-drink beer and sangria, drinking games, funnels, music, dancing and a whole lot of FnEZ shenanigans, and this will most definitely be a cruise to remember.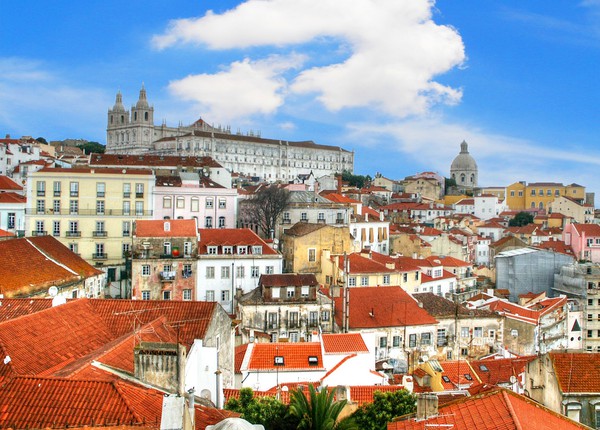 Lisbon City Tour
We will have our young local guide take us around the the best parts of the city, showing us all the fascinating buildings and explaining the history in a way that will keep you captivated and doesn't feel like history class!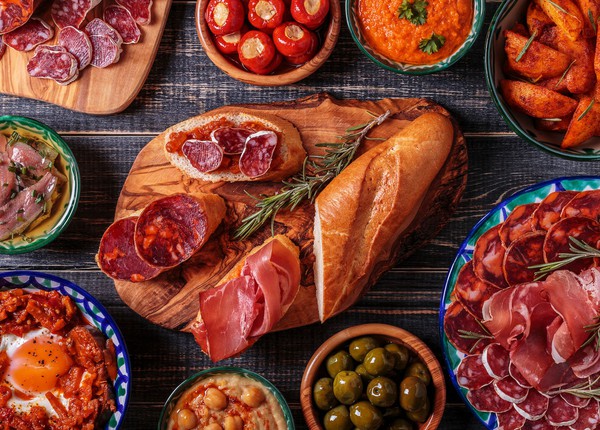 A Taste of Tapas
You can't visit Spain without diving into the culinary delight that are Tapas. Because dinner in Spain is usually served between 9 and 11 p.m., and sometimes even later, tapas arose as a cultural necessity… people were getting downright hangry between the end of work and the serving of dinner.
Small bite-sized appetizers or snacks, tapas can range from cold dishes likes mixed olives or cheese or different types of pickled foods, to hot bites like battered squid or meatballs with different sauces. No matter what you try, this is going to be a set of snacks that you will never forget.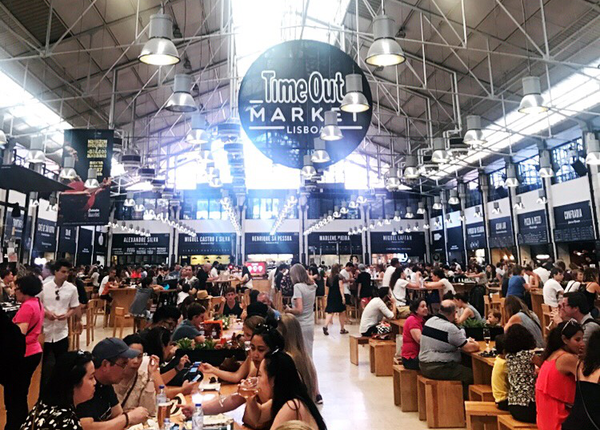 Eat at the Time Out Market
The Time Out Market became the #2 must-see attraction in Lisbon within 8 months of opening. The market boasts 24 restaurants among other shops, bars, and even a live music venue, all surrounding an open concept dining area.
Hard to picture? It's basically a huge food court, but with award-winning food. It's run by a group of magazine journalists who's idea is: "If it's good, it goes in the magazine, if it's great, it goes into the market."
Everyone can go grab their own idea of a perfect meal, from traditional Portuguese food to Pad Thai, and everything in between, and meet up at the same table to enjoy it all. It's also the best place to try Pastel de Nata, Lisbon's famous custard pastry.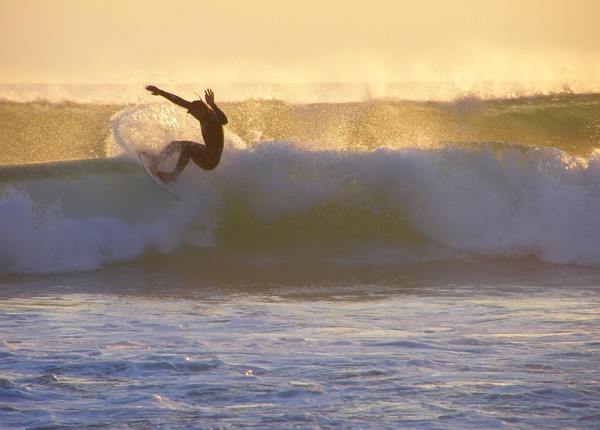 Surf an Atlantic Wave
Nothing compares to the feeling you get the first time you paddle into a wave, stand up as it breaks and ride the face of it – this is the incomparable feeling of surfing. When you get it right, you'll know, because you'll be more excited than the first time you had sex and probably more addicted to it, too!
Surfing is arguably the most challenging sport in the world and requires you to learn much more than physical coordination. In order to surf a wave, you'll need patience, discipline, a lack of fear and an insatiable urge to have fun.
There aren't many places in Europe that can post wicked surf scenes, but Spain and Portugal sure can! These countries have become known among surf aficionados for small towns with killer breaks.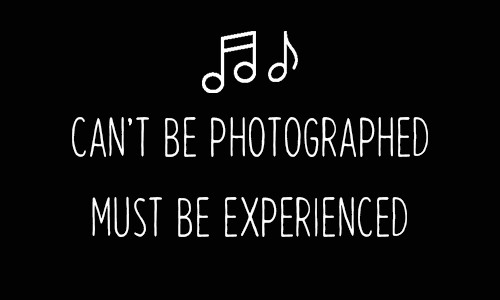 Listen to Fado
A popular music genre traced back to the early 1800s, Fado is a form of Portuguese singing that is often associated with sitting with a drink in hand in pubs, cafes and restaurants. It is melodic and expressive in nature, but also profoundly mournful. The singer will express melancholy at the harsh realities of daily life, whether it's of the life of the poor or the life of the sailor at sea, and the music is infused with resignation and fatefulness.
They are often accompanied by 12-string guitars, violas and even 8-string basses. Fado is a very important musical tradition in Portugal, having made UNESCO's Intangible Cultural Heritage Lists, and lucky for you, you'll be able to hear it in the streets without having to try to hard. Fado isn't always a group activity, but if you find yourself near a cafe, slip inside and take a listen for a while.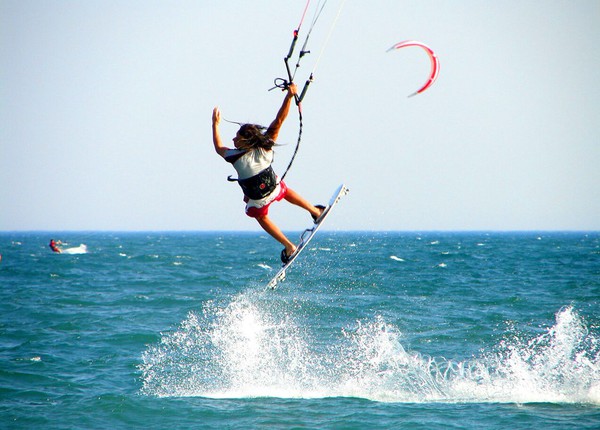 Catch a Breeze with Wind Sports
Few people realize that Southern Spain is one of the most sought after destinations in the world for wind sports. From kiteboarding to windsurfing, enthusiasts from across the globe have descended on Tarifa in recent years.
Lessons are available on most beaches for a variety of experience levels. So whether you want to give it a try or just sit back and watch others get rad, Tarifa is a unique beach experience.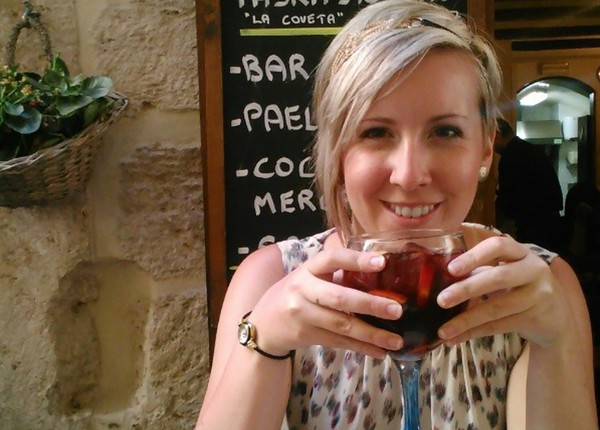 Drink All the Sangria
Ah, Sangria. Does anything taste better on a balmy summer day as you sit chatting with friends on your porch? Well, it's even better when you're chilling in Spain and Portugal with your brand spankin' new friends!
Spain and Portugal are the Sangria Capitals of Europe! Not only has Sangria been around in these areas for close to 2,000 years, but it's also where you will find some of the cheapest, most delicious versions of this wine cocktail that you can imagine.
Thinking of ordering a glass of it? Forget it…order a pitcher. Some nightclubs even sell it by the 2L bottle. Now that's hardcore. Whether you're tucked away in a tiny café off La Rambla, or sitting in a beachside bar in Lagos, this wine-based specialty is sure to quench your thirst and lead to the best of times.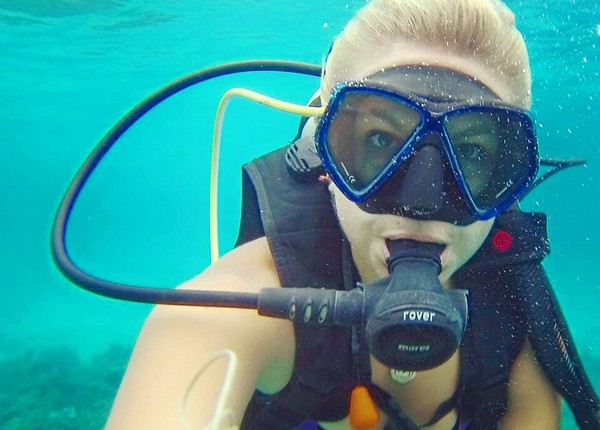 Go Scuba Diving
Life under the water is silent and peaceful, everything is flowing and moving in a way that we land creatures are unaccustomed to. Despite all of our high tech equipment, we are extremely out of our element in the water and it is a humbling experience to watch and observe what life is like under the sea.
Fish come in all shapes, sizes, and colours and move together in a harmonious unison through beautiful coral and twisted sunlight. On our trips, scuba diving is a huge activity as we travel to countries that offer some of the best diving in the world. The Caribbean in Central America possesses the second largest reef in the world, the warm waters of the South Pacific in Southeast Asia are home to the largest diversity of sea-life in the world and the seas of the Mediterranean are full of rich history and beauty.
There is a whole universe under the ocean and experiencing what it's like to be in it is a must at least once in your life!