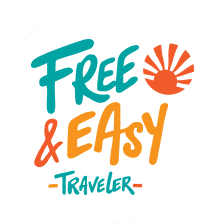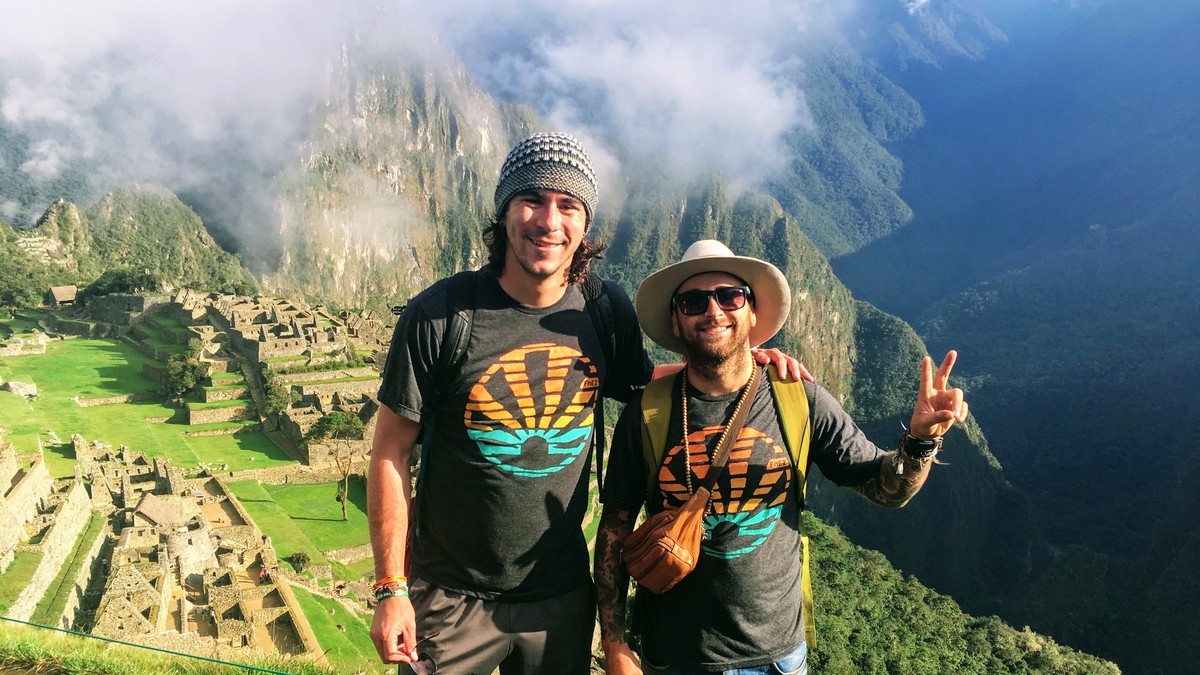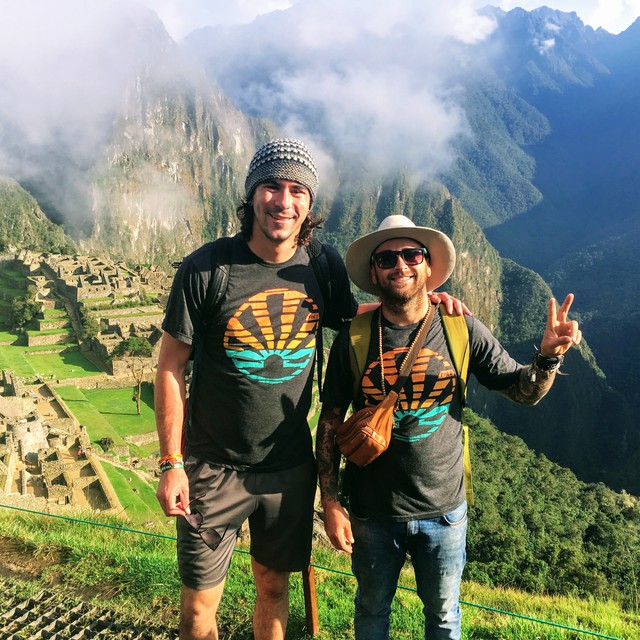 Peru
WANDER THROUGH THE INCAN WORLD
A true traveler's trip, this 20-day adventure through Peru provides an opportunity to see some of the world's most amazing sights be exposed to a new way of living and learn about one of the most intriguing ancient cultures in the world.
Beginning in the coastal capital of Lima, a hectic but charming metropolis, you will move through the legendary terrain of Peru; from the expansive desert, dunes then up into the Andes Mountains to gaze upon the ancient Incan wonder of Machu Picchu.
With a large emphasis on adventure, this trip is not for the beach bums but instead creates an experience of high exhilaration, enlightening cultural exposure and the stimulating feeling of changing scenery.
Be prepared to sport everything from bikinis on the coast to a sweater and pants in the mountains as you get a full travel experience on our unique adventure through one of the world's most fascinating countries!
Just arrived back from 20-days in Peru and I can't believe how amazing and fun it was! Thanks to the leaders and FnEZ for the brilliant memories. Highly recommend it if anyone is keen for adventure, treks and insanely good and natural places.

- Jazmin, May 2019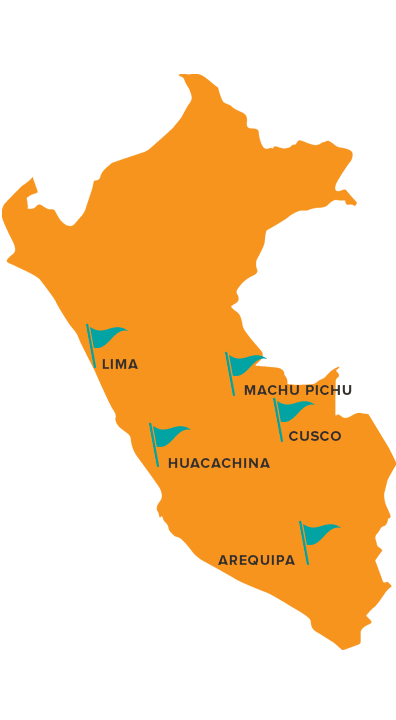 Itinerary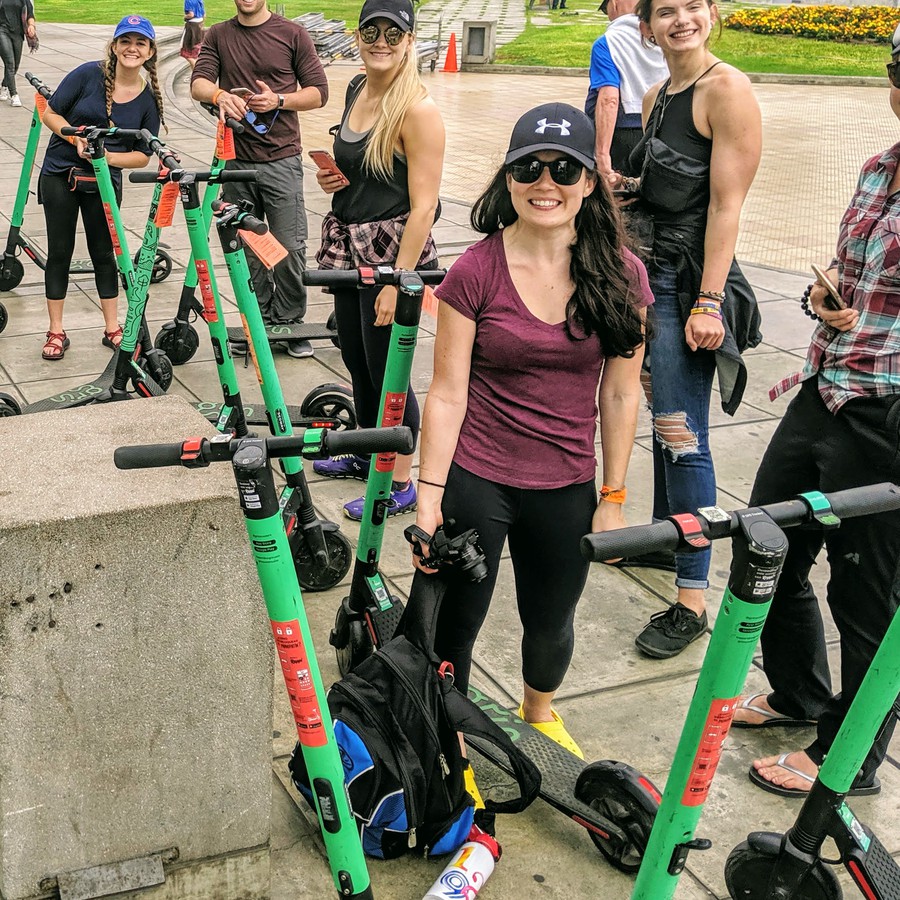 Please note: The above itinerary is subject to change. A confirmed Free & Easy trip itinerary with exact routing will be provided at least 30 days prior to trip departure.
IMPORTANT: If you are doing a combo trip and booking your own flights, please contact us to confirm the start and end point of your trip.
What's included?
The Free & Easy Commitment

We strive to ensure everyone who wants to travel has the opportunity to have the most epic experience ever. Free & Easy delivers awe-inspiring travel experiences and creates lifelong connections between incredible people + incredible places.

See below for more details about what else is included in this amazing adventure.

Included Experiences: Peru 20

Sunset Dune Buggy & Sand-boarding trip
Desert Camping trip underneath the stars (all camping equipment included)
Explore Cusco, the oldest city in South America
Entrance and professionally guided tour of Machu Picchu! (and time to explore at your own leisure)
Additional entrance to a Machu Pichu hike and viewpoint
Pisco Wine Tour and Tasting
Welcome Meal. Introduction to Peruvian food.
Meals during Desert Camping trip
13 breakfasts
All Free & Easy travelers will have access to our industry leading app to help manage your trip. This provides pre-trip planning advice, itinerary management, activity suggestions for free time, maps, chat support and more!

Accommodation: Peru 20

All accommodations - We send our trip planners to each of our destinations so they can do on the ground, research. Checking for the best location, comfort and vibe that we can get for our budget while also supporting local businesses.

Transportation: Peru 20

All transport - This trip will find us taking private A/C vans, A/C bus, public transport, train and a plane.

Leaders: Peru 20

1-2 group leaders - Our staff is consistently ranked as the #1 reason that people loved their trips. We meet most of our leaders while traveling with them so we can see in person if they are fun yet responsible, cool yet down to earth, professional yet laid back. This creates that perfect mix which makes our "tours" feel like a group of friends.

Optional Experiences: Peru 20

Cusco Foodie Scene
Hiking the dune of the Ica Desert
Surfing
Incan hot stone Massages
White water rafting
See the animals of the Ballestas Islands
Paragliding in Lima
Bungy jumping
Cooking Classes
Explore the Peruvian Craft Beer scene
Post-Hike Party Nights
Colca Canyon/Condor Crosspoint/Hot-springs Expedition
Mountain biking
Soak up the Hot Springs after hiking Colca Canyon
Rainbow Mountain hike In Cusco
Planetarium of the Incan Sky
Fly Over the Nazca Lines
Coca Leaf Reading
City Ruin Tour
Artisinal Chocolate Lessons
Peruvian Salt Mines Tour with ATV and Ziplining
and so much more! If you're interested in something that isn't on the list just ask us, if it's possible we will find you some options. We are here to try and help you find your ideal trip!

Not Included

All meals and drinks (except those mentioned above)
Activities outside of the ones listed above (optional activities are not included)
Any Visa or Visa fees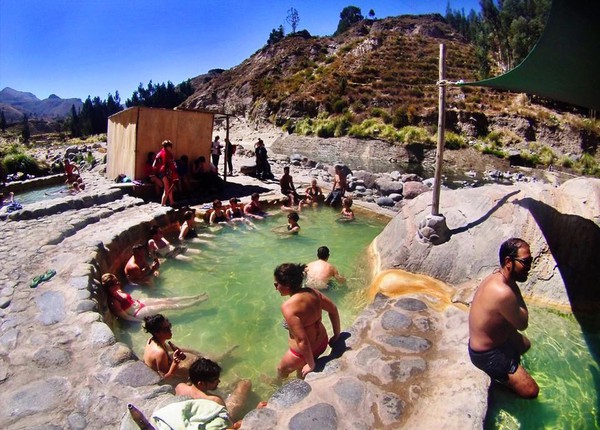 Soak It Up at a Hot Spring
After finishing your Colca Canyon trek in the morning, the likelihood that your legs will be stiff as boards is rather high. So what better way to relax those muscles and give yourself a pat on the back for a hike well done than to soak in some luxurious Peruvian hot springs? Pop into your bikini or boardies, grab a beer, and soak up the warmth in a set of terraced stone pools located at the bottom of a river valley. With 5 different tiered pools containing water of varying temperatures, there's something for everyone. So sit back, relax, and revel in the fact that you're in Peru with an amazing group of people having the time of your life - and that the hike is over!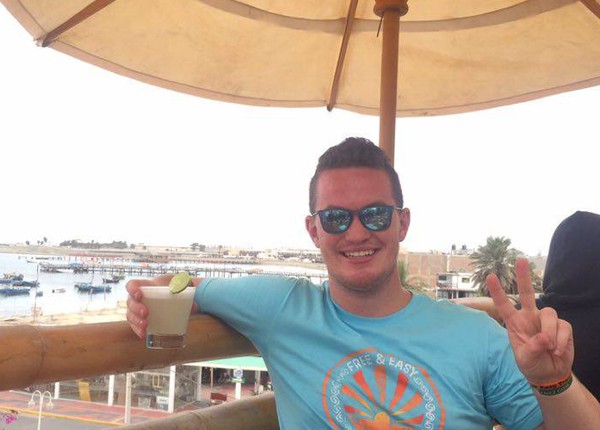 Pisco Tasting Tour
Pisco. While you may have never heard of this magical liquid, it is the national liquor of Peru! A grape brandy that is most commonly found in the country's national drink, the Pisco Sour, on this trip you will be lucky enough to get a pisco tasting tour!
You will visit a small vineyard outside of Ica, be walked through the whole distillation process from start to finish, and then be led to the tasting room where you will sip a variety of pisco wines and liqueurs.
And while many a morning will be spent wishing you had imbibed one (or three) less piscos the night before (a hangover at high altitude is no joke!), pisco will undoubtedly be part of some of your fondest memories from your time in Peru. Don't forget to take a bottle home with you to continue the good times!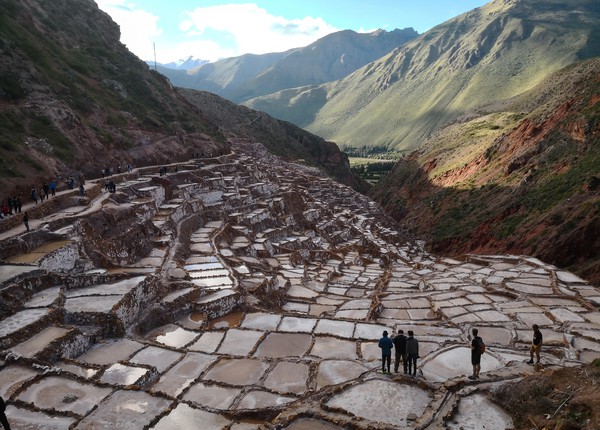 Peruvian "Salineras" (Salt Mines) + ATVs + Ziplining = 1 Epic Day
ATVs, lake swimming, hiking, and ziplining all in one day? Read how we do it Free & Easy Style: Why bother just taking the road from Cusco (The Inkan Capital) to Salineras in a bus, when we can start our adventure in a little village called Cuzapata and crush some trails by ATV first?
The day begins with safety lessons on our guided ATV tour around rolling hills, beautiful countrysides, and stunning Lagunas. Care to take a dip in a high elevation lake? Go for it! Want to see vistas you can't see any other way? No Problem!
From there we take private transport directly to the Salt Mines. These community-owned and harvested pools cannot be found anywhere else except in this hidden ravine that cuts into the sacred valley. The salty spring flowing from the mountainside has been utilized here for centuries, and still is today!
We go explore the salt terraces and definitely get to bring some samples home for the bbq. Finish off the day by flying across the valleys like a condor on huge ziplines with a view unlike any other. You won't know which part of the day to tell friends about first! All in all, one epic day full of sweet views and no salty attitudes!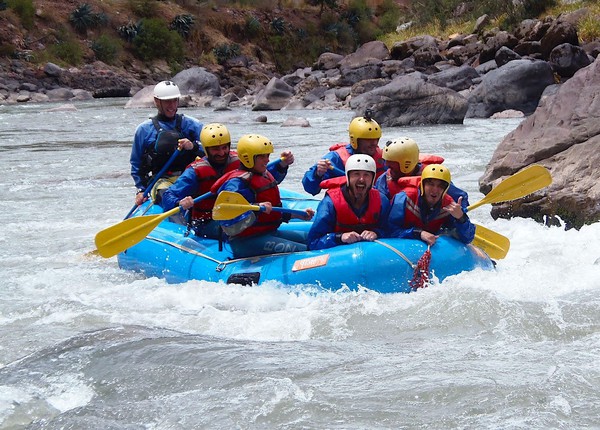 Adventure Sports in The Sacred Valley
The Sacred Valley of the Incas, also known as the Urubamba Valley, encompasses the heartland of what was once the Inca Empire. Dotted with everything from rocky hills and mountains, to lush grass-covered terraces, it makes a beautiful backdrop for an adrenaline-packed day of adventure sports!
With both mountain biking and white water rafting available as very affordable options, you'll want to grab this chance to see the Sacred Valley from a whole new perspective. Spend 3 hours paddling down a winding river with a seasoned guide leading you through epic rapids. Or, you could grab your mountain bike and peddle off for a day of adventures. Cycle through the picturesque valley and feel yourself be transported back to ancient times. You'll be physically and mentally challenged, and will come out at the end of the day with a big smile and no regrets!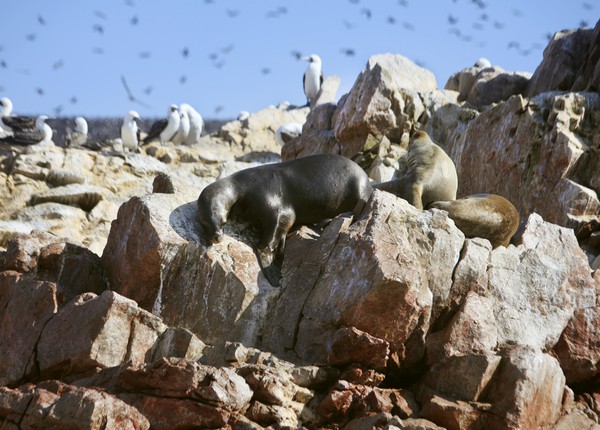 Tour the 'Backpacker's Galapagos' Ballestas Islands
Hop on a boat and cruise out an hour or so into the Pacific Ocean off of Peru's southern coast to a group of small islands called the Ballestas Islands, an amazing sanctuary for a colourful variety of incredible animals.
First, be greeted by the barks and howls of the thousands of sea lions that sound like a wolf-pack surrounding you on every side. The playful sea lions are a curious bunch and will often approach the boats looking for new playmates, but the spectacle of creatures only gets more exciting as there is a large density of penguins and the infamous blue-footed booby, a hilarious bird with bright blue feet.
Often called the 'Mini Galapagos' because of the extraordinary display of wildlife, you'll have the chance to view over 1,500 different species of species when making the unforgettable trip out to the Ballestas Islands!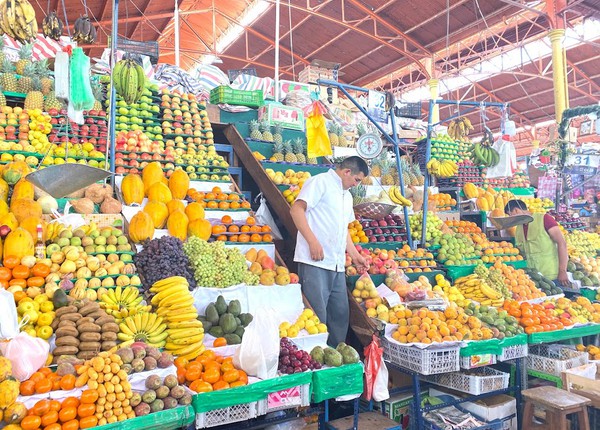 Arequipa Market Tour
Arrive in Arequipa and tour the local market. Here you can try helado de queso (cheese ice-cream with cinnamon on it). Continuing on to the main market you can try salteado (veggie-like empanadas) and papa rellena (stuffed mashed potato balls), all very delicious and very Peruvian options!
Once inside the main market make sure to stop by the juice aisle and pick the fruits you would like in a fresh AF smoothie. You can keep it simple with your regular favourites, or try something new, such as chirimoya, granadilla, or lucuma.
Carrying on through the market we like to stop at our favourite fruit vendors to pick up some healthy fuel for the epic Colca Canyon hike we do. And to top it all off we end the market tour by the traditional medicine section so you can stock up on herbs, coca leaves, aloe vera, and more.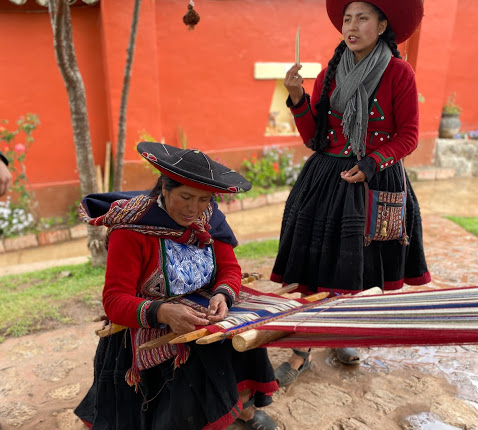 Textile History and Workshop
Take this opportunity to learn the difference between alpaca, llama, and vicuña hair fibres. You will also get the chance to sheer and naturally wash and colour the fibres using a wide range of dyeing agents.
It doesn't end there though, you will receive a thorough explanation of what certain textile patterns represent. And to make this experience truly epic, you will get to feed and take photos with the most adorable llamas. Don't miss out on this opportunity if you want to have a truly local Peruvian experience.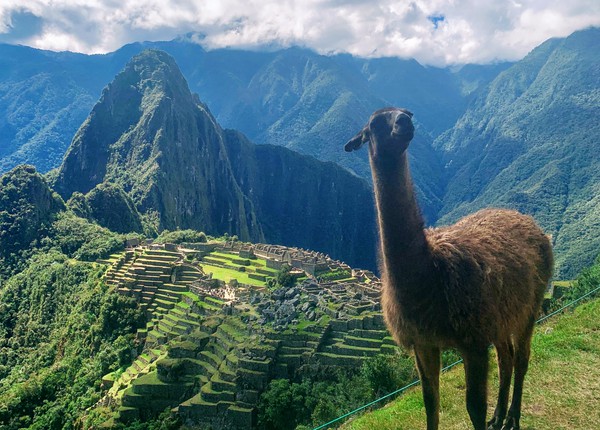 Explore Machu Picchu
Perched high up in the Andes Mountains, surrounded by lush green peaks and misty clouds, sits the lost Incan city of Machu Picchu. One of the 7 Wonders of the World and the most renowned archaeological site in the western hemisphere it's incredible in every way.
From its mysterious and elaborate temples to its out-of-this-world location, it's a sight that everyone should aim to see once in their lifetime. Our local Incan guide will take us on a spiritual journey up the mountain, stopping for Coca Leaf and thankfulness ceremonies along the way. This is one experience that will leave your soul rejuvenated.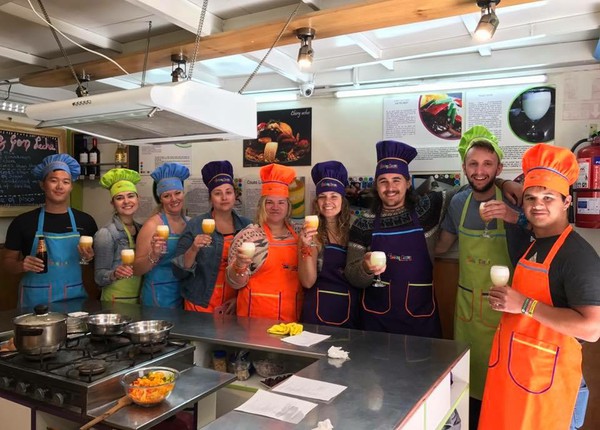 Cooking class in Cusco
After getting a taste of some of the local delicacies Peru has to offer, you'll be itching to get in the kitchen and learn how to make some of these dishes on your own!
In the culturally rich city of Cusco, we have the opportunity to throw on some colorful aprons and get to cooking alongside our very own Peruvian chef. With step by step instructions on how to prepare a popular drink and delicious main dish, we leave the class ready to show all our family and friends back home the tasty treats Peru has to offer!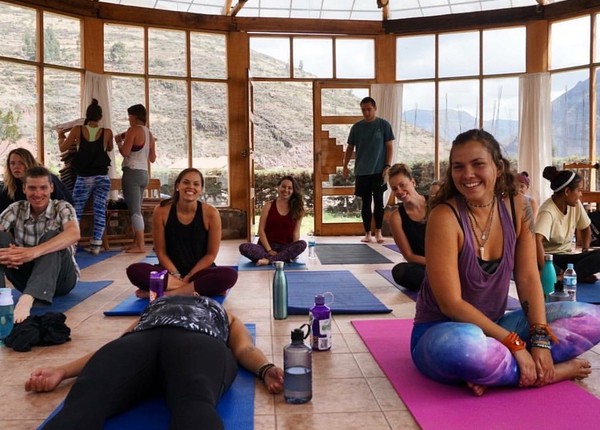 Yoga in Pisac
Wind down after some invigorating hikes and enjoy a tranquil yoga class in the beautiful Sacred Valley of the Incas just outside of Cusco, also known as the Urubamba Valley.
The quaint town of Pisac is surrounded by Incan Ruins and nestled along the same river that flows to Machu Picchu town known as the Urubamba River. Guided by an experienced and trained yoga teacher, we move through restorative poses and meditative postures to stretch out those sore legs post-Colca Canyon trek.
Palo Santo and gentle music fill the room to create a serene environment for quieting the mind as we connect deeper within ourselves. The energy from the ancient ruins that lay in Peru is known to be felt by locals and tourists alike.
Through this mindful yoga practice, we get the chance to receive the powerful energy that lies in the Sacred Valley. Leave this class feeling relaxed and rejuvenated, with an improved balance between body and mind.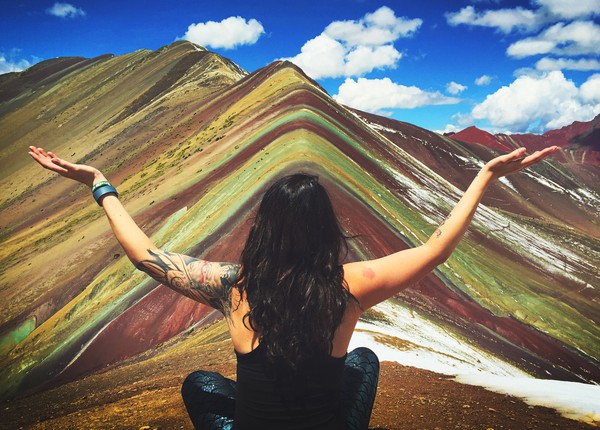 Walk on a Rainbow
Live a real-life Mario Kart dream on your very own Rainbow Road! Rainbow Mountain, also known as Vinicunca, is a ridiculously beautiful section of the Andes. It's one of those hidden gems that few backpackers make it out to, and we couldn't be more excited to offer it as an optional day trip on our FnEZ Peru trips!
Imagine glacial mountain streams that form a tapestry as they weave their way through lush green fields and pastures home to thousands of grazing alpacas, tiny villages consisting of mud-brick houses and locals in traditional outfits (along with the cutest wide-eyed children waiting to give you a high five), and finally, at the peak, an incredible mountain range lit up with spectrum of purples, greens, blues, yellows, and reds.
Don't just take our word for it, though; this is something you NEED to experience for yourself. Once you get to the peak and your jaw hits the ground (erm…rainbow?), you'll understand why we just keep going back. * * * NOTE: The optional Rainbow Mountain hike is our highest elevated hike. Because of the high altitude, we only recommend this hike for the physically fit. * * *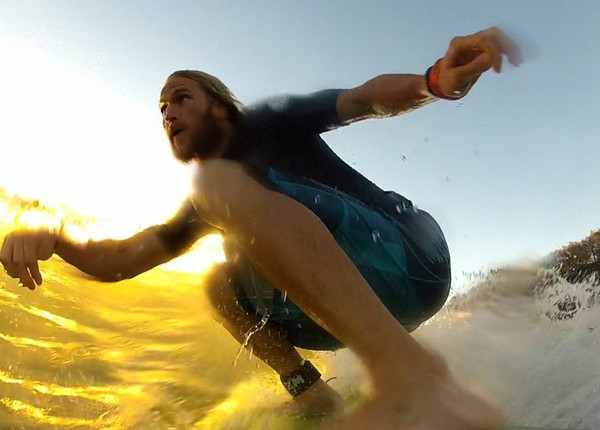 Surf A Wave
Nothing compares to the feeling you get the first time you paddle into a wave, stand up as it breaks and ride the face of it – this is the incomparable feeling of surfing. When you get it right, it feels right and you'll always ALWAYS remember that first time you caught that first wave. Don't be surprised if this experience leads to an eternal addiction.
Surfing is arguably the most challenging sport in the world and requires you to learn much more than physical coordination. In order to surf a wave, you'll need patience, discipline, a lack of fear and an insatiable urge to have fun. It's the timing of your prescence in the ocean combined with nature providing you with that perfect wave, just for you. It's no coincidence that 6 of the countries that we run trips to (Indonesia, the Philippines, Nicaragua, Costa Rica, Peru & Colombia) have wicked surf scenes because there's nothing quite like it.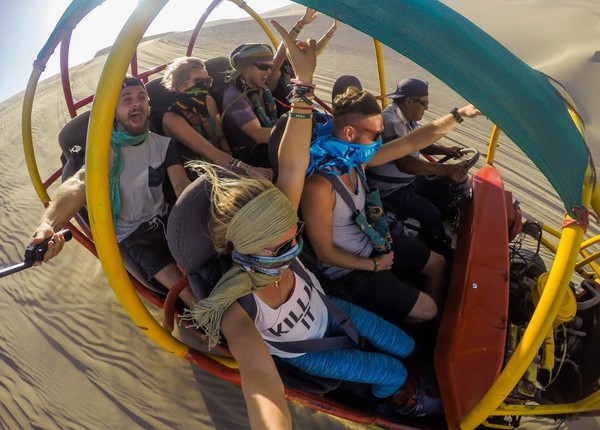 Rip through a Desert in a Dune Buggy
When you first think of deserts you may think of huge expanses of nothingness, flat and dry with nothing to do for fun. But in some deserts, the wind has blown the sand into a wonderful terrain of mountains, valleys and wide-open plains that are a hell of a lot of fun to rip up and down on in a little vehicle designed for just that: a dune buggy.
Surrounding the oasis town of Huacachina in Peru there is a vast playground of sand dunes, big and small, that we've discovered are best explored with a couple of travel buddies in a dune buggy at break-neck speeds!
Best of all, if you need to catch your breath you can slow it down and enjoy the incredible views of gorgeous, coastal desert terrain that few have the chance to see in such a free and fun way!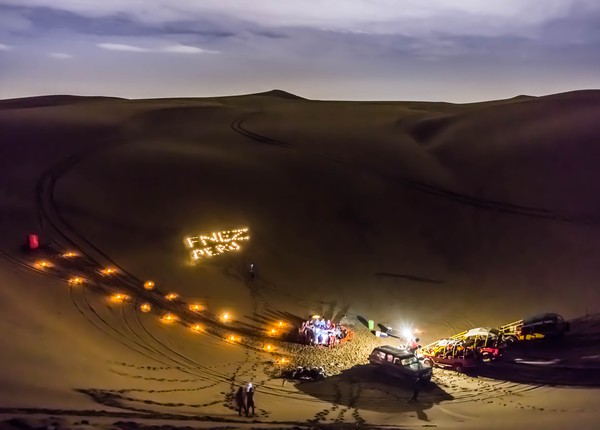 Camping in the Peruvian Desert
What is the most epic end to a day of ripping around rollercoaster-style in giant dune buggies and sandboarding multiple peaks of the ever-changing dunes of Huacachina? Spending a night together with your FnEZ family camping right in the desert dunes.
This experience comes complete with a Peruvian fire-grilled dinner and all-you-can-drink Pisco sours, catered to us by our favourite local guides! Lay back, look up at the twinkling stars and vast nighttime sky, and revel in the marvels of our world.
It is a party and experience for the books, and not only will you wake up in awe that you just spent a night in your own private desert oasis, but you'll get to witness one of the most epic sunrises of your life! Come join us in Peru, breathe in the fresh air and take it all in as this is one of those 'once in a lifetime' experiences!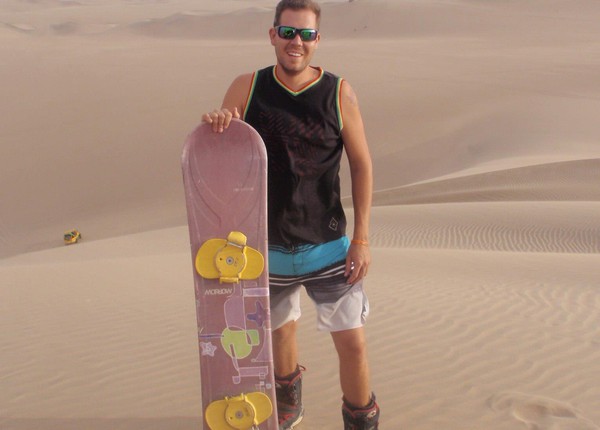 Go Sandboarding
One of the best and most exciting feelings is just after you strap on your board and you're standing at the edge of a nice, big slope and about to slide your board that extra inch forward so you can start ripping down the mountain.
The sun is shining and the sky is blue, you're wearing hardly any clothes and it's nice and hot out - wait, what!? Yes, for all you snowboarders out there that think it's limited to the winter, think again, as sandboarding down huge mountain dunes in the desert offers its own spin on the sport.
And in the southern deserts of Peru, you can experience boarding in a whole new way when you climb up the massive sand dunes and gaze out across the beautiful desert hills and then tip your board over the edge and carve soft sand instead of snow in this exhilarating experience that is a must-do for every boarder, skier or lover of fun activities! And if you're not into boarding, try out a sand-toboggan…they're actually faster!
Hike the Colca Canyon
Following the winding Colca River in southern Peru, the Colca Canyon is one of the deepest in the world. Its depth of 10,724 ft, or 3,270 m, makes it more than twice as deep as the Grand Canyon. And we get to hike it!
After 6 kms of tight switchbacks finally bring you to the bottom, you'll enjoy a nice lunch with all your travel buddies before heading another 16 kms across the canyon to our overnight lodgings. Here you will most likely jump into the pool fully clothed and exhausted while feeling immensely proud of yourself for having survived the hike into the canyon.
Spend the night playing cards with your friends and trying not to nod off before hitting the hay at an early hour. If you've agreed to hike back out, you'll be up at the crack of dawn for the 5 km trek straight back up the canyon. If your legs have given up on you from the previous day's exertions, you can hire a mule to take you up.
With amazing views the entire time and some wicked condor sightings, the Colca Canyon trek will push you mentally and physically beyond your comfort zone, but the feeling of accomplishment is phenomenal indeed.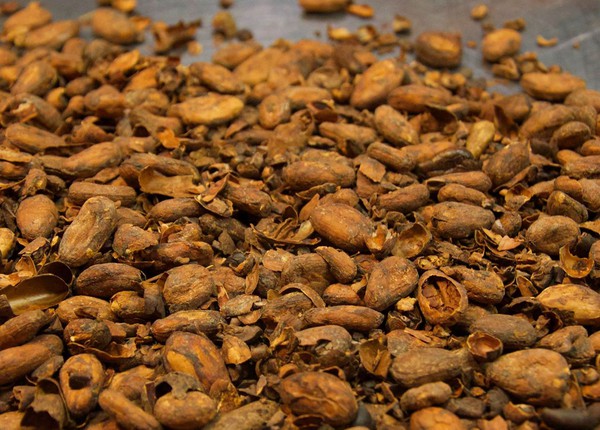 Tickle your Taste Buds with a Chocolate Workshop
With cacao trees being native to the Americas, and Peru being home to one of the rarest cocao bean species around, a chocolate tour is definitely in order when visiting the country. Hit up an amazing chocolate workshop in Arequipa that will blow your chocolate senses.
The owner Javier will walk you through the history of the cacao bean, talk about cocoa butter and its uses, have you sort and hand-grind some beans, and try a little Xocolatl (the drink of the Aztec kings). You are then shown the whole chocolate-making process and even get to make your batch to take home, choosing from ingredients like coconut, goji berries, cocoa powder, salt and so forth to make your chocolate bonbons extra tasty.
All the beans used in the shop are sourced from local producers and are certified Organic and Fair Trade. Afterward, you can hang out in the café and have some of the most amazing hot chocolate around, or try some of the local craft beers on tap, or even buy some chocolate liquor or body scrubs to take home with you. This is every chocolate lover's dream!!!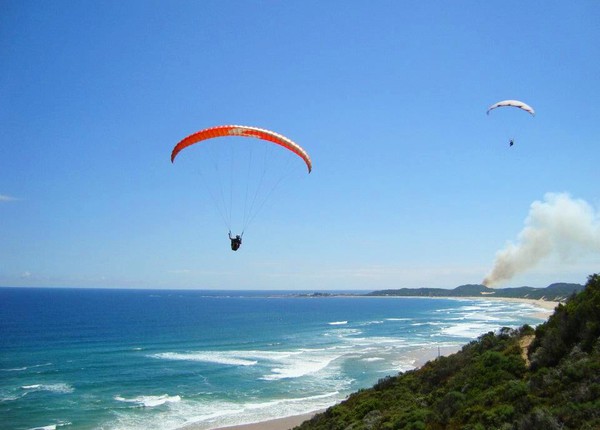 Paragliding in Lima
Have you always wanted to fly like a bird? Then head out for an awesome paragliding session in Lima! Right on the edge of the Miraflores district (where we stay) and on a set of beautiful cliffs overlooking the ocean, multiple Peruvian paragliding schools are available to take you out.
Whether you take a one-day paragliding course or just fly tandem with a professional, there's nothing like running off the cliff and feeling the wind grab the canopy as you soar away. From way up above Lima, you'll get an incredible ocean view, see how huge the city really is (10 million people!), and your instructor can point out beautiful sights and cool restaurants for you to check out later. This is definitely an amazing way to start or finish your trip to Peru!