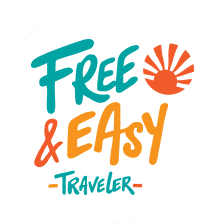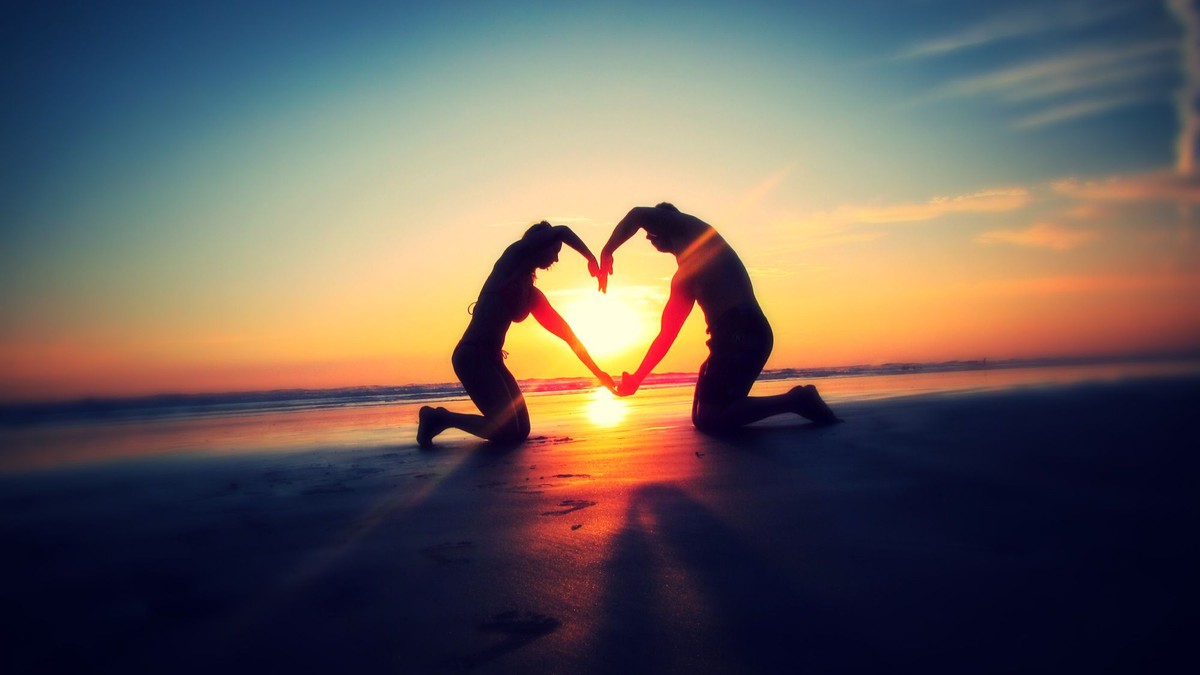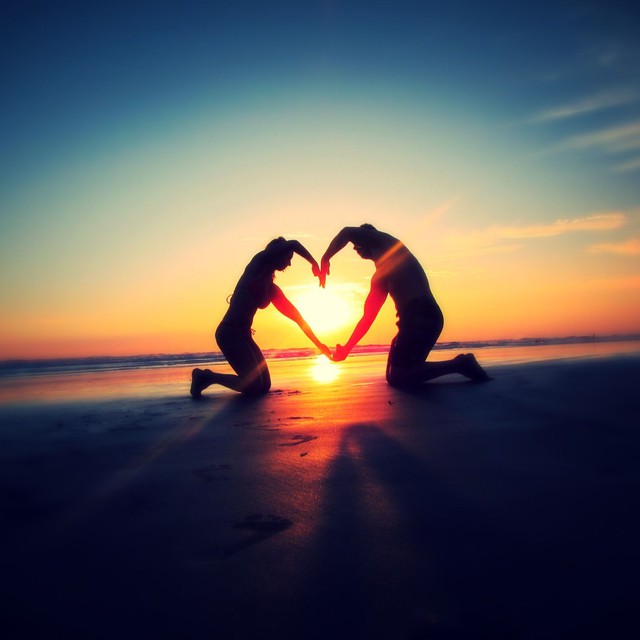 Nicaragua
Pacific Nicaragua Trip: 10 Days
Livin' Tranquilo
The South Pacific of Nicaragua is your haven for a laid-back "sand, surf, party, repeat" experience. Add to that the low cost of living and you have yourself a perfect 10-day escape to Central America's hottest destinations!
On top of having some of the best breaks and places to learn how to catch a wave, explore the funky surf town of San Juan del Sur, you'll also get to experience the lesser known but equally epic Magnifcient Rock (Mag Rock). You'll then leave the sand behind for the peaceful crater lake Laguna De Apoyo. Visit the South Pacific of Nicaragua and you'll be saying 'Diacachimba Amigos!' in no time!
I've travelled Costa Rica, Nicaragua, and Indonesia with FnEZ and they were some of the best experiences of my life! Perfect mix of adventure, beach, partying, and culture. They are also very aware of current events so you always know you're safe! So much fun, would travel with FnEZ again without a doubt!

- Emily, October 2018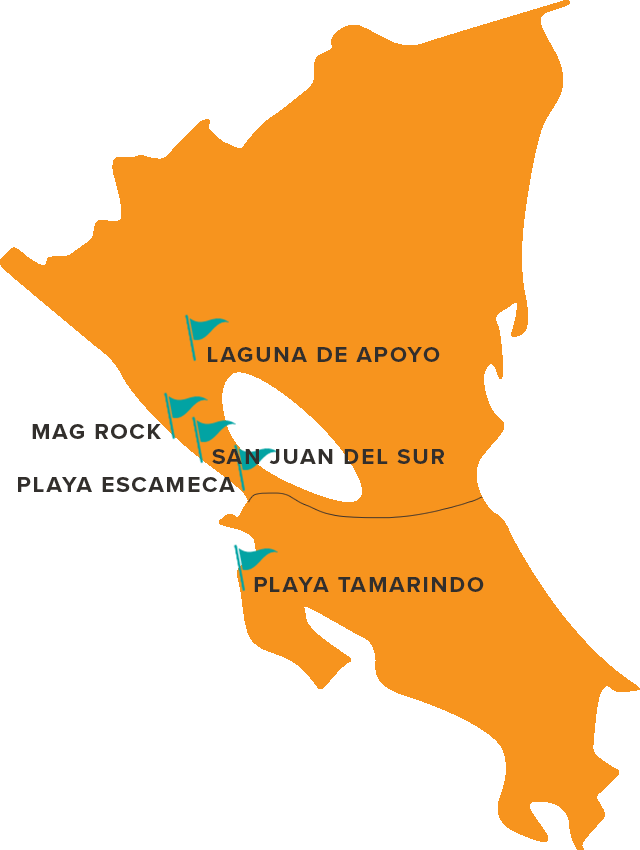 Itinerary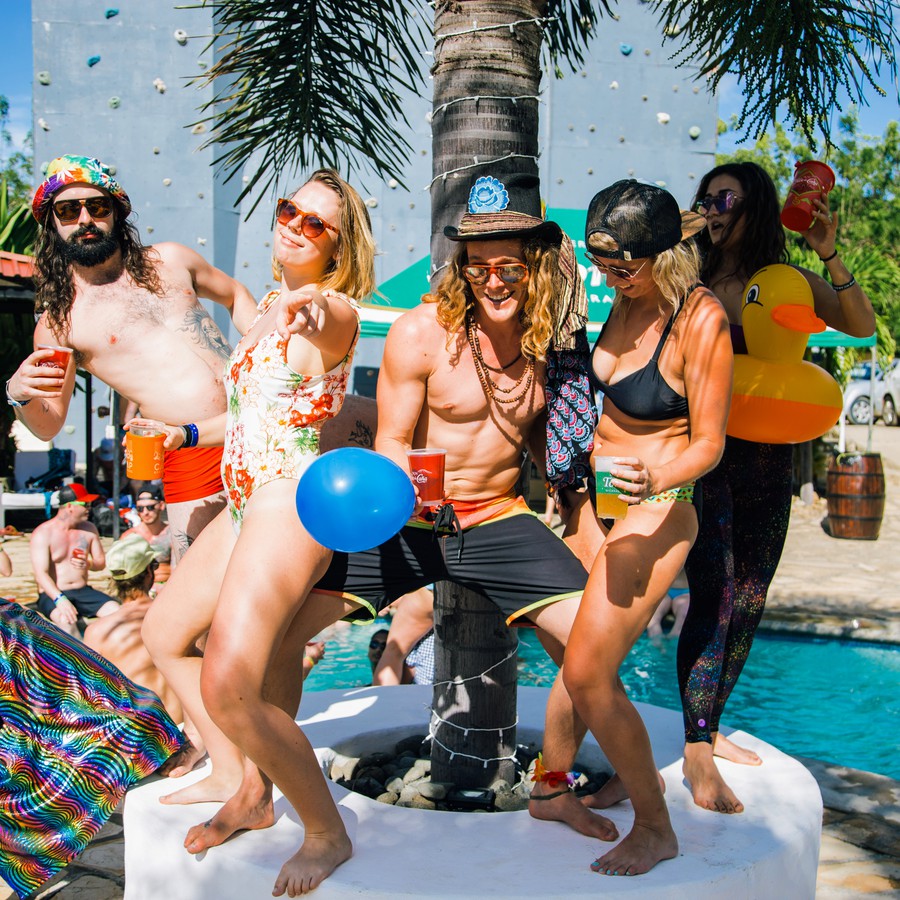 Day 1-4 (San Juan del Sur)

Many flights arrive into Liberia, Costa Rica, so the 1st morning of the trip will start from Liberia and travel 2.5-hours to the funky beach town San Juan del Sur. Travellers can also fly into Managua airport, and meet us directly in San Juan! The following days will involve beach trips, surf lessons (incl), Jesus statue viewpoint hike (incl) and the infamous pool crawl party of Sunday Funday! (*The order of the 3 destinations is subject to change on every trip, depending on Sunday Funday ;-)

Day 5-7 (Mag Rock)

Magnific Rock (or Mag Rock as it's known to most) is home to some of the best surf breaks in all of Nicaragua. No joke, it's incredible! When you wake up in the morning and look out over the ocean you can see four different breaks happening, and if that doesn't get you itching to grab your board and dive in, we don't know what will. Our accommodations are set up on a point that overlooks the Pacific Ocean, so not only are you guaranteed killer surf, but the awe-inspiring sunsets will blow your mind. Be prepared for a real-life watercolour sky of pinks and oranges every night as the sun meets the ocean. And after a full day of crushing out the best waves in Nicaragua, there's nothing like chilling in the pool with an ice-cold Toña and the best view around. From yoga, to surfing, booze cruisin' and having a grand old time down on the beach, we guarantee that you'll be begging us not to leave Mag Rock.

Day 8-10 (Laguna De Apoyo)

Laguna de Apoyo is a pristine lake inside the crater of a dormant volcano. After being declared a national nature reserve in 1991, Laguna de Apoyo has been fiercely protected from invasive resorts and remains a beautiful natural refuge. The stunning lagoon is warmed to a comfortable temperature from the earth's core and is widely hailed as having the cleanest water in Central America. A variety of exotic wildlife can be found around the lake, but time is best spent here relaxing in one of the cozy lakeside houses.
Please note: The above itinerary is subject to change. A confirmed Free & Easy trip itinerary with exact routing will be provided at least 30 days prior to trip departure.
IMPORTANT: If you are doing a combo trip and booking your own flights, please contact us to confirm the start and end point of your trip.
What's included?
The Free & Easy Commitment

We strive to ensure everyone who wants to travel has the opportunity to have the most epic experience ever. Free & Easy delivers awe-inspiring travel experiences and creates lifelong connections between incredible people + incredible places.

See below for more details about what else is included in this amazing adventure.

Included Experiences: Nicaragua 10

Surf lesson with local professional instructors
See baby turtles hatch (seasonal)
Chill out around a beach fire after a day of surf
Catamaran trip from one destination to the other with Lunch and Cocktails - $75pp ( or at least $5 pp for transportation )
Entrance to Jesus Statue lookout and cocktail ( $7pp. 2 for entrance $5 per person for the drink)
Entrance to an active volcano
Shopping in Masaya Artisan market,
Kayak around the laguna
Swimming in an old volcano ( mineral water )
Surf some of the most famous breaks in Nicaragua*
Access to Fitness and workout center*
All Free & Easy travelers will have access to our industry leading app to help manage your trip. This provides pre-trip planning advice, itinerary management, activity suggestions for free time, maps, chat support and more!

*Only on the trips including Popoyo

Accommodation: Nicaragua 10

All accommodations - We send our trip planners to each of our destinations so they can do on the ground, research. Checking for the best location, comfort and vibe that we can get for our budget while also supporting local businesses.

Transportation: Nicaragua 10

All transport - This trip will find us taking private A/C vans and boat.

Leaders: Nicaragua 10

1-2 group leaders - Our staff is consistently ranked as the #1 reason that people loved their trips. We meet most of our leaders while traveling with them so we can see in person if they are fun yet responsible, cool yet down to earth, professional yet laid back. This creates that perfect mix which makes our "tours" feel like a group of friends.

Optional Experiences: Nicaragua 10

Experience the famous Sunday Funday
Yoga overlooking the ocean
Snorkel and swimming
Scuba diving in an old volcano
Kayak the Islitas de Granada
Boat tour of the Islitas de Granada
Day trip and shopping in Granada (the oldest town in Central America )
Hike around the Laguna de Apoyo
Get a Massage overlooking the Ocean or Laguna
Get a Petacure / Manicure in Paradise
Stand up Paddle Boarding in a Laguna, Ocean, and River
Rent an ATV and explore the beaches of San Juan del Sur
Zipline
Go Fishing with local fisherman and eat what you catch.
Horseback riding on the beach and to a Waterfall
Overnight Glamping overlooking both Lake Nicaragua and the pacific ocean
Experience Sunday Funday Pool Crawl
Make your own Pizza and eat it
Go on Funky Karaoke Sunset Booze-Cruse in the Laguna
Take surfing to the next level with Advancded lessons*
Charter Boat to go to secluded surf breaks *
Visit Hot Springs *

*Only on the trips including Popoyo

Not Included

All meals and drinks (except those mentioned above)
Activities outside of the ones listed above (optional activities are not included)
Any Visa or Visa fees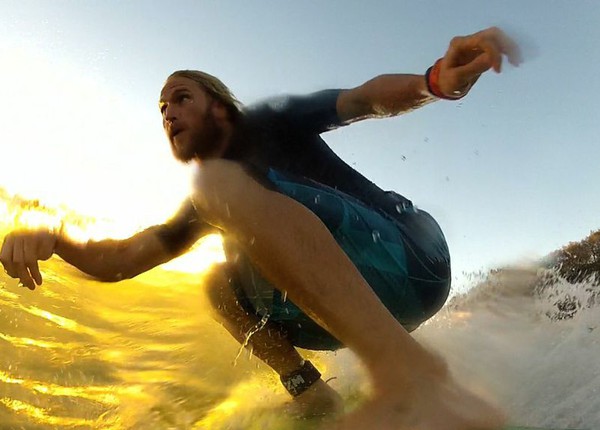 Surf a Wave
Nothing compares to the feeling you get the first time you paddle into a wave, stand up as it breaks and ride the face of it – this is the incomparable feeling of surfing. When you get it right, you'll know, because you'll be more excited than the first time you had sex and probably more addicted to it, too!
Surfing is arguably the most challenging sport in the world and requires you to learn much more than physical coordination. In order to surf a wave, you'll need patience, discipline, a lack of fear and an insatiable urge to have fun. It's no coincidence that 7 of the countries that we run trips to (Indonesia, the Philippines, Nicaragua, Costa Rica, & Peru) have wicked surf scenes because there's nothing quite like it. *** PLEASE NOTE surfing is dependent on the right conditions and not always possible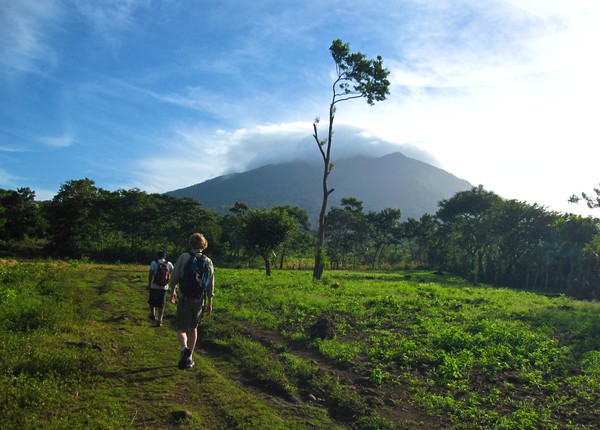 Hike a Volcano in a Rare Island Biosphere
Ometepe is a two-volcano island in the middle of a freshwater lake–the only place in the world like it. The base of the smaller of the two volcanoes, Volcan Maderas, is right near our accommodations and can make for a great day trip.
At 1394m above sea level, and through a combination of diverse rainforest and tropical environments, it isn't for the faint of heart. But you will feel like Indiana Jones as you clamber up large rocks, through vines and spend the day in awe of the rare island biosphere!
If long hikes aren't your thing your Free & Easy trip leaders can also organize horseback riding up to a waterfall along the other side of the volcano, or a kayak tour through the river mouth between both volcanoes!
Regardless of your choice of adventure, keep your eyes open for exotic birds, monkeys and wider than normal smiles!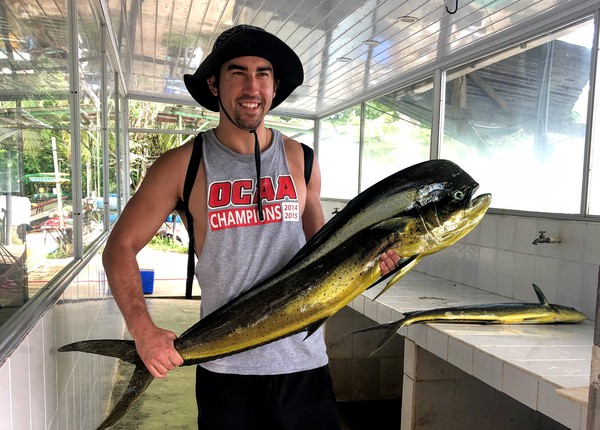 Catch a Fish and Eat It, Too
There's just no getting around it, fish is meant to be eaten fresh! And the only thing tastier than a fresh fish is one that you caught, too! Catching the fish that you eat used to be a part of life and still is in many parts of the world.
We offer the option to go fishing on nearly all of our trips with friendly, local fisherman that show you their tricks - it's an experience that not only teaches you the importance of fishing but is also a hell of a good time: on a boat, with friends, with beer, in the sun, drifting down a tropical coastline… 'nuff said!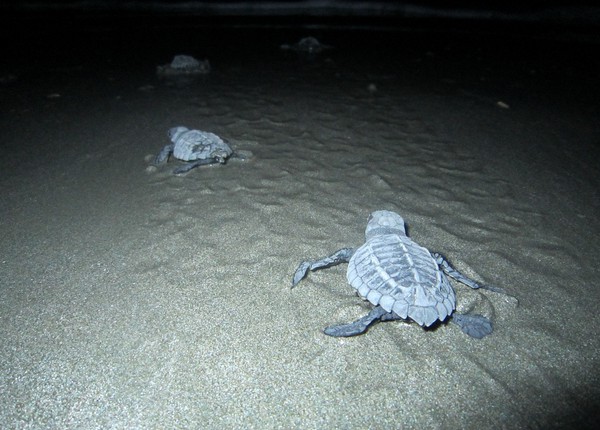 See Baby Turtles Hatch
Seeing streams of baby sea turtles burst through the sand on a tropical beach and scramble for the ocean is an incredible sight and is only possible on a few beaches in the world. Sea turtles have an astounding sense of radar and always return to the same beach they were born on to lay their eggs and two of these beaches are located in Nicaragua and Costa Rica and we visit both of them on our Central American adventures.
The best time to see baby sea turtles hatch is at night around a full moon as the light from the moon guides the near-blind babies to the shore to catch a wave out to sea and the darkness helps protect them from predators. And if you're lucky you may also see a full-size sea turtle ride a wave into shore, dig a deep hole on the beach and lay her eggs! *NOTE: THIS ACTIVITY IS SEASONAL FROM JULY TO FEBRUARY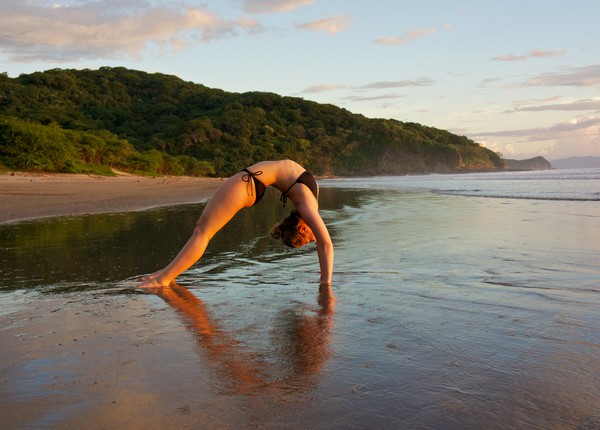 Practice Yoga on the Beach
Practicing yoga on the beach in warm, tropical weather provides you with the perfect environment to learn how to find a calm within yourself and feel your mind truly relax.
Listening to the sounds of the jungle and the crashing of the waves onshore only adds to the bliss of this experience. You can experience practicing yoga in a beautiful and isolated setting under the expert guidance of yoga instructors on several of our our trips.
So take an hour or so out of your day to stretch, breathe and enjoy one of the best yoga sessions of your life in paradise!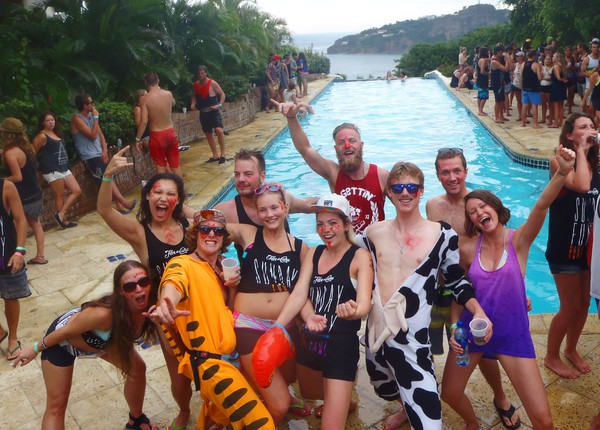 Have a Sunday Funday
Beers, babes, beats… tasty shots, infinite rum, super soakers full of booze… tropical weather, amazing views, and a pool crawl - together that spells Sunday Funday! Experience the best day of the week in proper Nica fashion with the legendary Sunday Funday pool crawl, taking you to the best party spots around the infamous surf town of San Juan del Sur all day.
Each spot has the same thing in common, a nice refreshing pool to take a dip in and dance around, wicked music pumping and tons of drinks flowing! With hundreds of rowdy young travelers attending each Sunday, this event has grown into one of the best parties in Central America and why not, because who doesn't love to have fun on Sunday?
Get weird, get freaky, get wet, get wasted, do whatever you want because this party starts early and goes as late as you want it to go!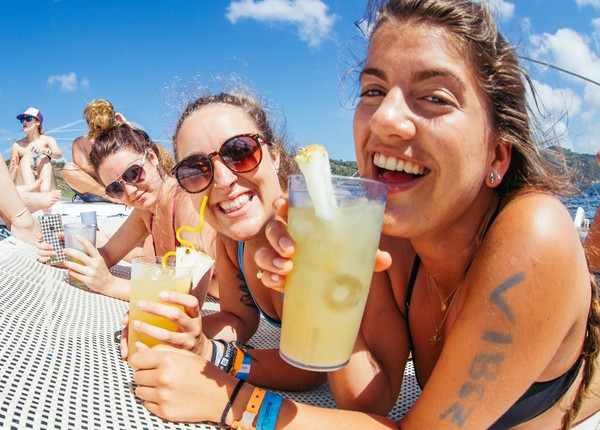 Pacific Coast Booze-Cruise!
Nicaragua's southwest coast is arguably Central America's nicest stretch of beaches. With one massive sprawling beach after another framed by rocky cliffs and fascinating fauna from cacti to palm trees, seeing as much of this coast as possible is a must for any visitor to Nicaragua.
Unfortunately, the coastal roads in Nicaragua are not very accessible to say the least and so really the best way to see all these beaches is by sailing the open sea! Boarding a catamaran sailboat stocked with ceviche, guacamole, and as much beer and rum as possible is the way we like to do it to fully enjoy spending the day gawking at the stunning natural setting while at the same time, throwing down and having a party fit for such a glorious sailing experience.
Oh and we almost forgot to mention the wicked surf breaks at almost all of these beaches, so there's always the option of tossing the board in and paddling into some gnarly sets before continuing on our way. Some crazy stuff tends to go down on this adventure as it's always a highlight of the trip, but you'll just have to experience it for yourself to see what's possible when you disembark into Nicaragua's pacific coast with an arsenal of friends armed with all the makings for an epic good time!
Hike The Cristo De la Misericordia Viewpoint
The Christ of Mercy, or Cristo De La Misericordia, is the iconic statue overlooking the San Juan del Sur bay. But it's way more than that...it offers an incredible 360-degree view of the entire town and south pacific!
At sunset, it's one of the most incredible views you will come across. Not only that but at over 26m high, this Jesus statue is the largest statue of Christ in all of Central America and one of the largest in the world.
Grab your travel buddies, a water (and probably a beer too) and hit the slope. You might find yourself enjoying the best view of your life! *hike, admission fee included in price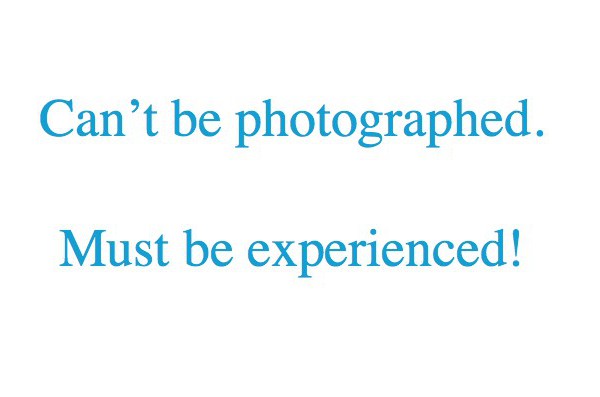 Swim Through Phosphorescence
Phosphorescence (or bioluminescence) is the emission of light created by a variety of tiny, almost microscopic creatures as a defense mechanism. Perhaps the most fascinating display of this phenomenon takes place in the ocean when thousands of bioluminescent plankton scintillate a beautiful blue-green glow that brightens as the plankton are agitated.
They can be stimulated by anything from crashing waves to moving boats or from people playing in the water! This opportunity to feel like you're creating magic occurs at times in almost every country we travel to and sometimes the plankton arrive in a magnificent density, creating some of the most unforgettable nights on our trips – most notably in Lao Liang and Koh Ang Thong in Thailand, but also along the Pacific Coast of Central America.
So just because the sun has set doesn't always mean the fun in the water is over! Always be sure to take a few steps into shore and check if you may have the opportunity to swim through phosphorescence because it's one of the most fun and beautiful experiences you may ever have!