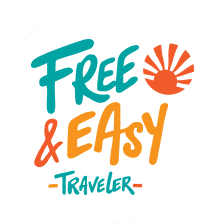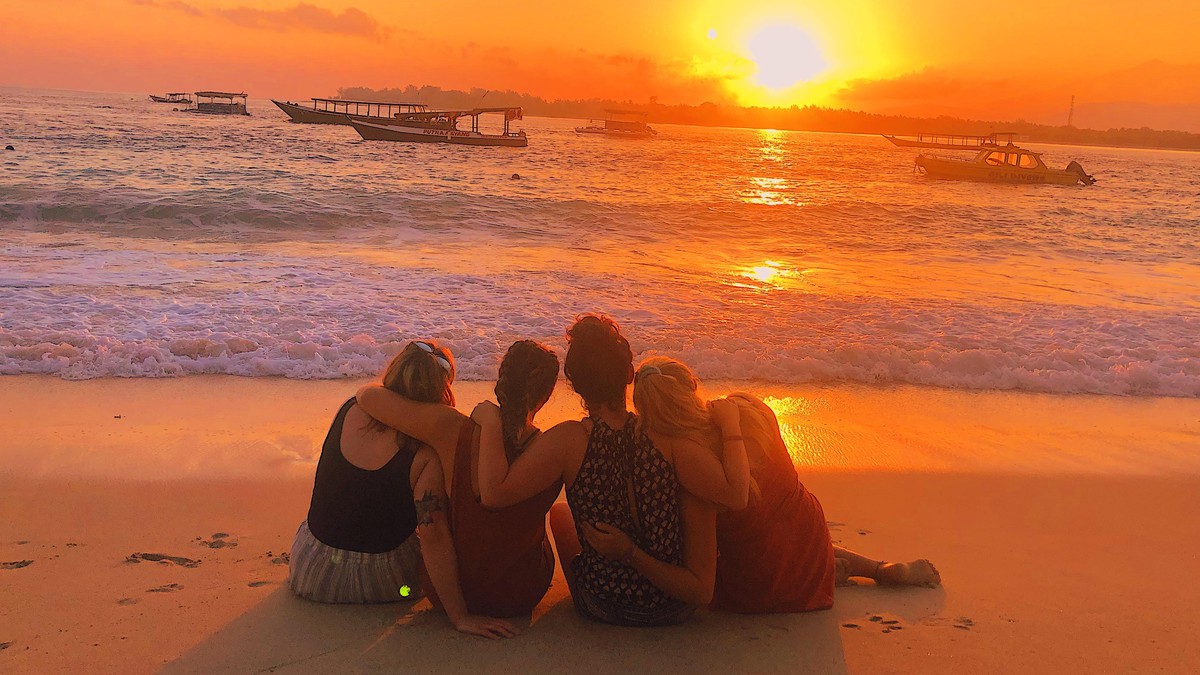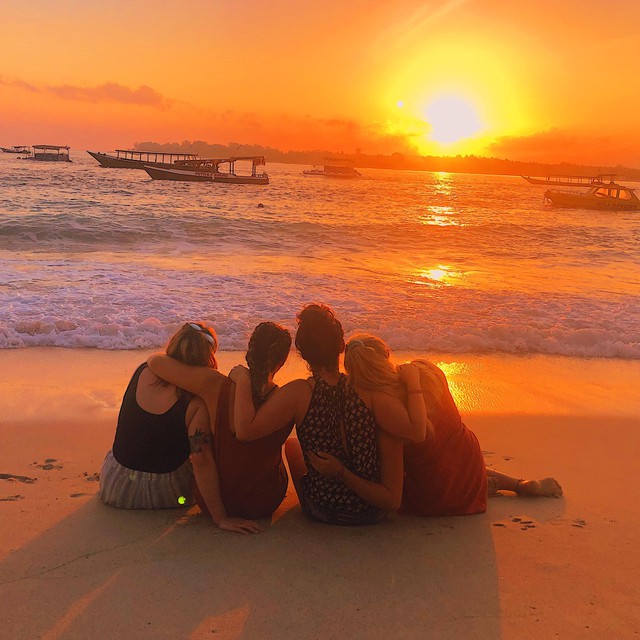 Indonesia
EXPERIENCE IT ALL
Landing in the busy city of Jakarta is where your journey begins and it will take you to the beautiful Javanese beach town of Pangandaran, followed by Yogyakarta to see the sun rise over the spectacular Borobudur Buddhist temple, to Ubud the Balinese cultural hub, the volcanic island of Lombok to hike and camp overnight on the mystifying Mount Rinjani, that will take you to the more relaxing part of the trip when we reach the tiny paradise of the Gili Islands, and finally the trip wraps up in Kuta, Bali where you can surf all day and dance all night!
If you are looking to relax on the beach with nonstop parties for 20 days, this trip isn't for you, but if you are looking to see many different places, have cultural experiences, do a plethora of activities as well as getting in some beach time then come Experience it All in Indonesia!
We finish the trip in Canggu, Indonesia's newest hotspot! Here you can surf, discover quaint and colourful shops, eat the most amazing organic dishes, experience the epic nightlife, and soak up the laid-back, friendly environment. This is a can't-miss destination you'll want to visit over and over again with its forever evolving shopping and food scene.
I just finished the 20-day Indonesia trip and I can't even begin to explain how great it was. I would recommend everyone to do a trip with Free & Easy, as the activities they plan are things that I would have never even known about travelling alone. This may have been my first trip with Free & Easy, but it certainly won't be my last.

- Andrew, September 2019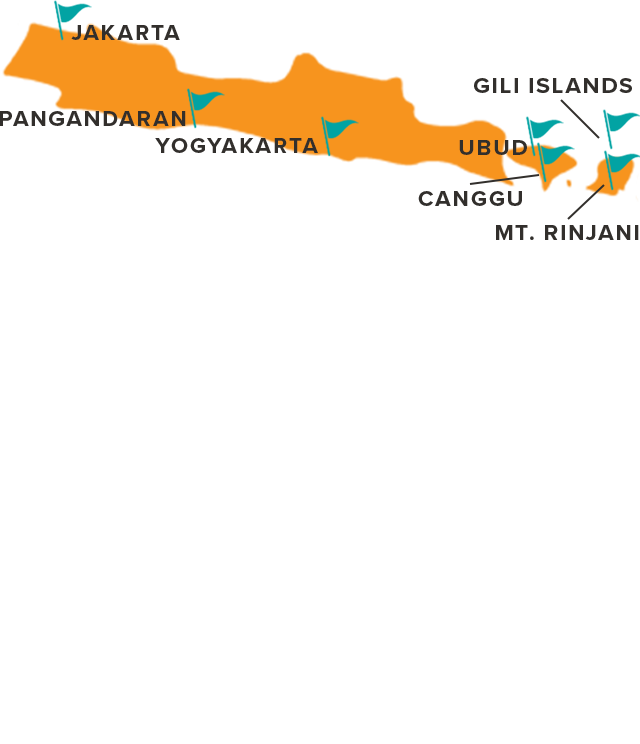 Itinerary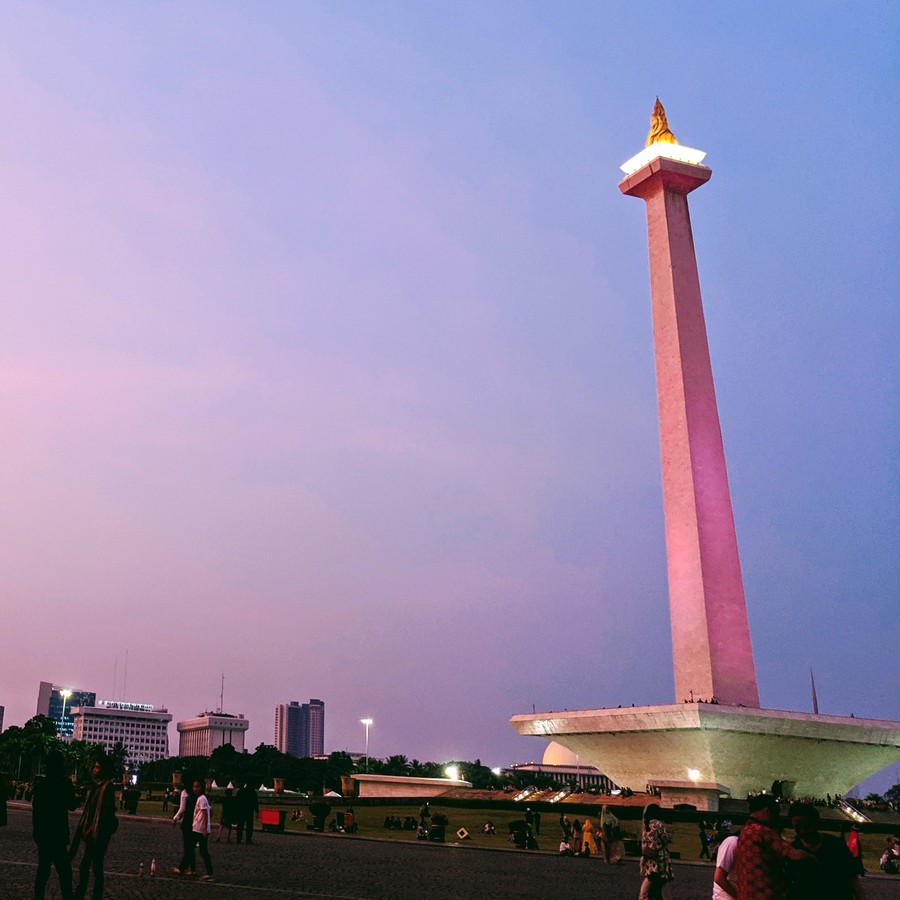 Please note: The above itinerary is subject to change. A confirmed Free & Easy trip itinerary with exact routing will be provided at least 30 days prior to trip departure.
IMPORTANT: If you are doing a combo trip and booking your own flights, please contact us to confirm the start and end point of your trip.
What's included?
Accommodation

Accommodation for the duration of your Free & Easy experience

Transportation

All group travel between destinations
If you are doing multiple trips, all travel & accommodations between combo trips is included in the price listed
Return international flights and airport transfers*** (No surprise extra flight surcharges)

***Land Package prices do not include your international flight, airport taxes or transfers

Leaders

Knowledgeable and fun Free & Easy leaders
17 years of trip leading experience
No commissions or gratuities required or accepted... ever!
Preparations guidebook
Trip Experience guidebook

Meals: Indonesia (20 Days)

All meals incl. on 2-Day Mt. Rinjani Volcano Crater trek
Breakfast incl. in Jakarta, Pangandaran, Canggu, Ubud and Kuta
BBQ dinner on the beach, Pangandaran
First Night Intro to Bali Dinner
Lunch on our bike day

Activities: Indonesia (20 Days)

Green Canyon & Batu Karas Surfing Day Trip
National Park Day Trip in Pangandaran
2-Day Mt. Rinjani Volcano Crater Trek (food, guides, porters incl.)
Snorkel boat trip in the Gili Islands
Transportation to temples (Borobudur & Uluwatu)

Optional Activities: Indonesia (20 Days)

Canggu and Bali's Food and Bar scenes
Fishing
Sunrise at Borobudur
Scuba Diving
Surfing
Yoga
Waterpark
Whitewater Rafting
Bar Hopping
Trip to the Fish Market
Visit Waterfalls
Sunset Bicycle Trip
Balinese Cultural Fire Dance
Ubud Bicycle Trip
Bali Countryside Bicycle Trip
Explore the Monkey Forest in Bali
and so much more! If you're interested in something that isn't on the list just ask us, if it's possible we will find you some options. We are here to try and help you find your ideal trip!

Not Included

All meals and drinks (except those mentioned above)
Activities outside of the ones listed above (optional activities are not included)
Any Visa or Visa fees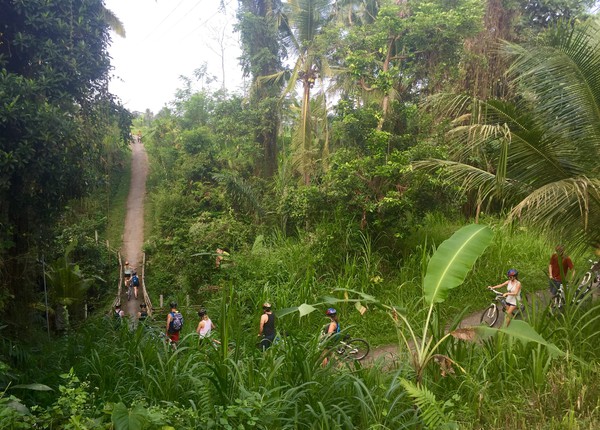 Bike Ride Adventure through Ubud!
What is adventure? It's a full-day bike trip where you bike through the villages of Ubud, you stop to try all the local coffees including the "cat-poo-ccino," you stop at a banyan tree, at a house in one of the villages to learn more about traditional Hinduism, at some rice fields, and you end the day off with a delicious late lunch buffet. It's the most incredible day!
But what really makes it an adventure? Doing it all with two amazing leaders and a group of your new best friends who are just as excited as you are about trying new things and seeing the world from a local's point of view. Treat yourself to adventure: Go to Indo.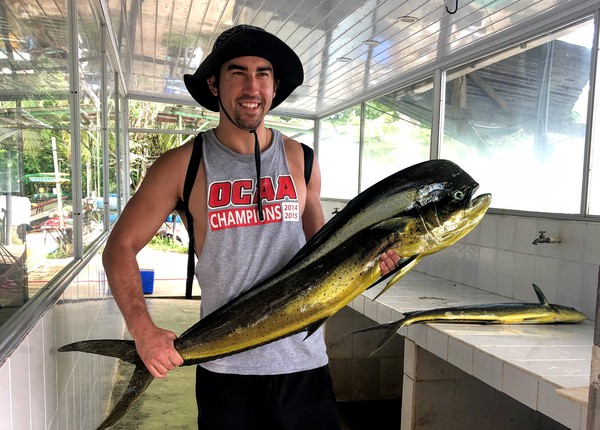 Catch a Fish and Eat It, Too
There's just no getting around it, fish is meant to be eaten fresh! And the only thing tastier than a fresh fish is one that you caught, too! Catching the fish that you eat used to be a part of life and still is in many parts of the world.
We offer the option to go fishing on nearly all of our trips with friendly, local fisherman that show you their tricks - it's an experience that not only teaches you the importance of fishing but is also a hell of a good time: on a boat, with friends, with beer, in the sun, drifting down a tropical coastline… 'nuff said!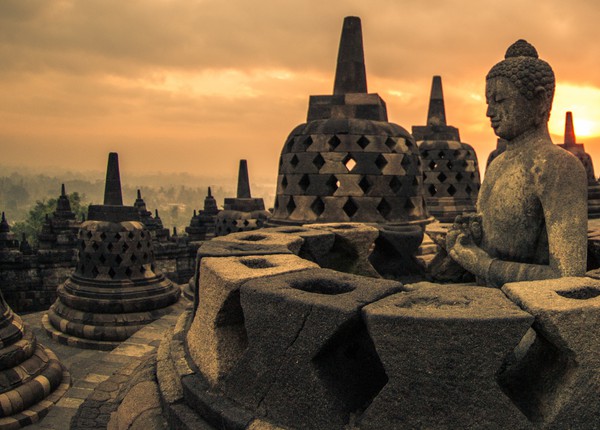 Sunrise at Borobudur
Surrounded by droves of deep-green paddies and looming palm trees, Borobudur on the island of Java is a colossal Buddhist temple built over 1200 years ago and one of Southeast Asia's most incredible relics.
The amazingly preserved temples show intricate detail and display the beauty of the past civilization that constructed Borobudur. The best time to see Borobudur is at sunrise, as the first rays of light cut across the horizon and the sculptures and temples seemingly come alive.
It is one of the most incredible sights you'll ever see and we're sure all of our group members who have witnessed it will attest to that!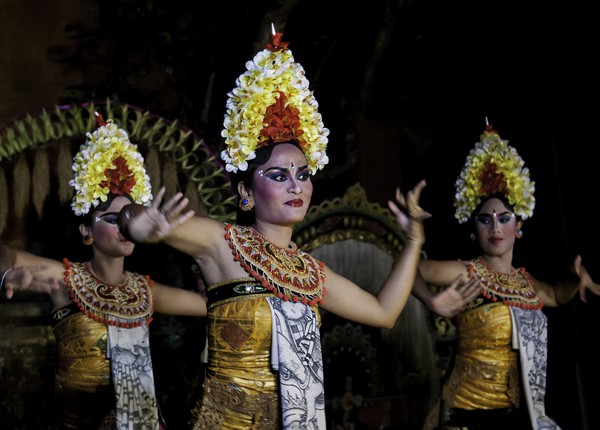 Traditional Kecak Fire Dance Show at Uluwatu
High up on the cliffs of Uluwatu, get ready to take in an incredible spectacle: the traditional Balinese dance called the Kecak. Based on the traditional Balinese ritual, it tells the famous epic Hindu story of the Ramayana. It's a very popular performance - just to get there will bring you through the paths of the temples and along clifftops with their view of the ocean, finally arriving at the stage.
The dance will feature no instruments, but rather the chanting of about 30 Indonesian men. The story that will unfold is that of a woman stolen from her husband by a demon, and the challenges he must face to rescue her. To top it all off? The whole performance takes place as the sun is setting, adding to the beauty and drama of the experience.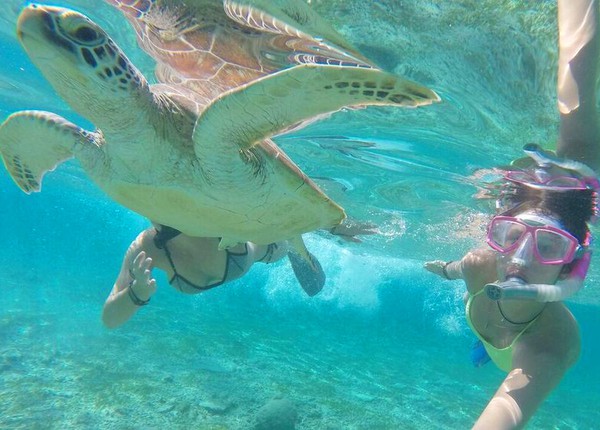 Snorkel Trip in a Glass Bottom Boat
Let's get that dose of Vitamin Sea! Free & Easy hires our very own private glass-bottom boat for a whole day. We'll be cruising around the Gilis, throwing back beers, and stopping at a couple rad snorkel spots.
The crystal clear, beautifully warm waters here are ideal to see all manner of sea life, so don't be surprised if you get to hang with a couple of turtles throughout the day. Midway through we'll be stopping on Gili Air for lunch, before heading back out to sea. There is no better way to chill out in the Gilis.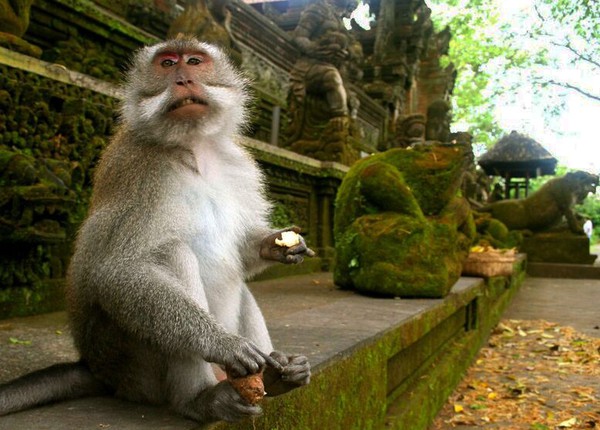 Visit the Monkey Forest in Ubud.
The Sacred Monkey Forest Sanctuary, also known as the Monkey Forest Ubud, is not just a tourist attraction, but also an important spot when it comes to research and conservation programs.
Researchers from various institutions around the world visit the sanctuary to conduct research, particularly about the monkeys' social interactions and behaviours. There are hundreds of monkeys running around this forest, and if you've ever wanted to interact with one, then this is the place to do it. Buy a couple bananas when you get there, and you're guaranteed an exciting time!
Take a walk through the forest and explore the shrines, temples and even graveyard contained within. This is a unique experience, not to be missed!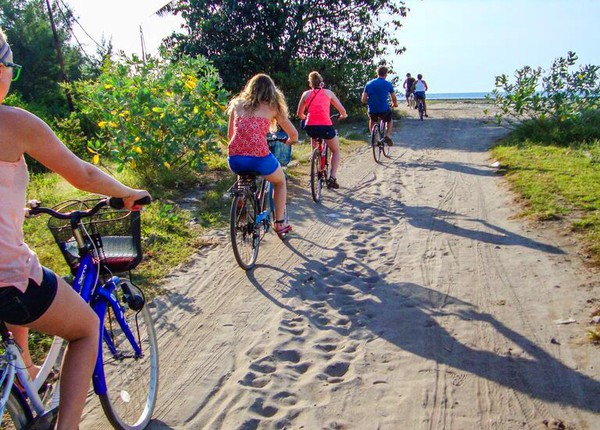 Sunset Bike Trip.
The Gili Islands are one of the most beautiful places you will ever visit. Picture idyllic small islands in the ocean, surrounded by white sand beaches and fluttering palm trees… it's paradise. On Gili Trawangan, where we will be staying, there's one main road that loops the entire island—yes it's that small.
So the best way to see a sunset? Grab some pedal bikes and do a lap of the whole island! We stop at "Sunset Bar" to grab an ice cold bottle of Bintang and watch the sun go down and then pop by the local market for dinner on the way back. You won't forget this sunset anytime soon!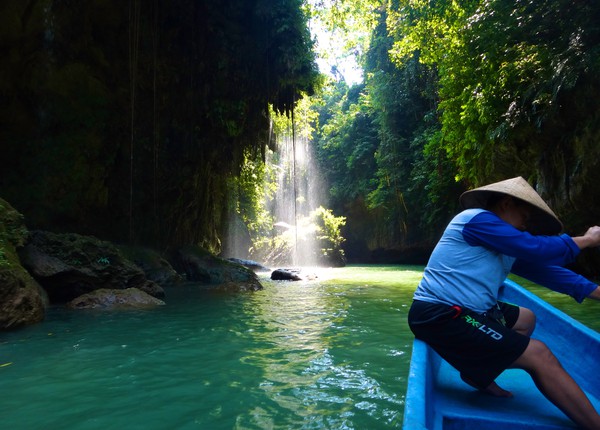 Green Canyon
The Green Canyon, or Cukang Taneuh, is a natural beauty in Western Java! It has been formed through millions of years of soil erosion that has left the Cijulang river with stunning emerald green water, bordered by towering cliffs and trees.
The only way to reach this canyon is to hop aboard a local long tail and follow the winding river to the entrance of the canyon where you will get to jump into the refreshing water for a midday swim. This experience is always different based on the water level so it's something you simply have to try.
One thing you won't miss no matter what: the unforgettable beauty of swimming in a fairy tale land that looks straight out of your daydreams. From the Green Canyon we head to Batu Karas, a beautiful beach with a great beginner surf break, and enjoy lunch and some drinks on the beach with your new best friends! This is an amazing day trip that we didn't think should be missed, so we decided to include it in the price of the trip!
Camp on Top of an Active Volcano
Volcanos are a fascinating natural force as well as one of the most beautiful things to see on the planet. The wondrous sight of a volcano is enhanced by its power and the knowledge that it could erupt at any minute, hiking up one is a great experience and puts a good perspective into the mountains that these powerful forces brood beneath.
But some volcanos are worth more than a hike up and a hike down, once you get up there it's worth it to set up tents with your friends and enjoy the spectacular natural wonder that you stand atop of and wake up to perhaps the greatest sunrise of your life. And there is no volcano in the world better suited for this experience than Mount Rinjani in Indonesia.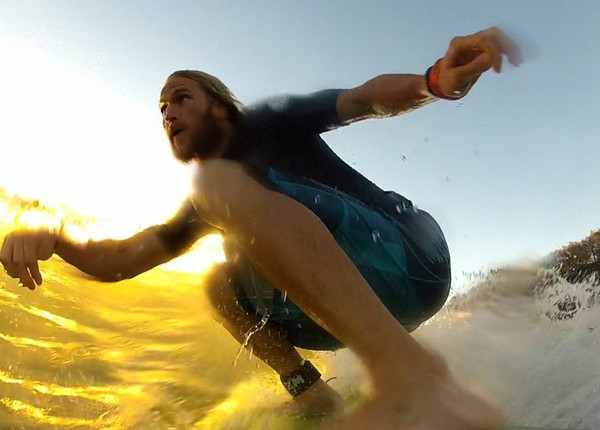 Surf A Wave
Nothing compares to the feeling you get the first time you paddle into a wave, stand up as it breaks and ride the face of it – this is the incomparable feeling of surfing. When you get it right, it feels right and you'll always ALWAYS remember that first time you caught that first wave. Don't be surprised if this experience leads to an eternal addiction.
Surfing is arguably the most challenging sport in the world and requires you to learn much more than physical coordination. In order to surf a wave, you'll need patience, discipline, a lack of fear and an insatiable urge to have fun. It's the timing of your prescence in the ocean combined with nature providing you with that perfect wave, just for you. It's no coincidence that 6 of the countries that we run trips to (Indonesia, the Philippines, Nicaragua, Costa Rica, Peru & Colombia) have wicked surf scenes because there's nothing quite like it.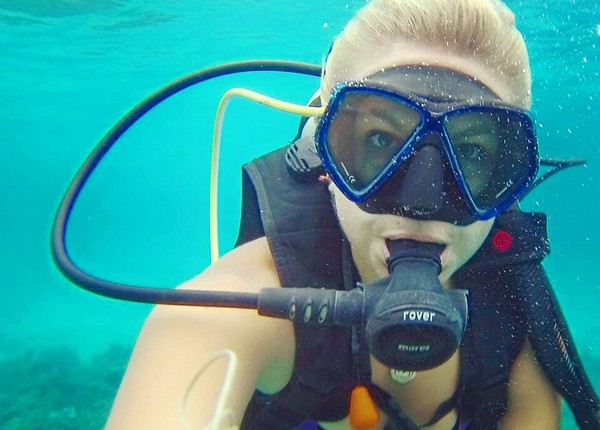 Go Scuba Diving
Life under the water is silent and peaceful, everything is flowing and moving in a way that we land creatures are unaccustomed to. Despite all of our high tech equipment, we are extremely out of our element in the water and it is a humbling experience to watch and observe what life is like under the sea.
Fish come in all shapes, sizes, and colours and move together in a harmonious unison through beautiful coral and twisted sunlight. On our trips, scuba diving is a huge activity as we travel to countries that offer some of the best diving in the world. The Caribbean in Central America possesses the second largest reef in the world, the warm waters of the South Pacific in Southeast Asia are home to the largest diversity of sea-life in the world and the seas of the Mediterranean are full of rich history and beauty.
There is a whole universe under the ocean and experiencing what it's like to be in it is a must at least once in your life!