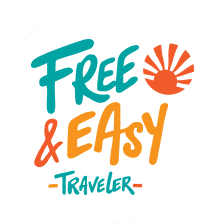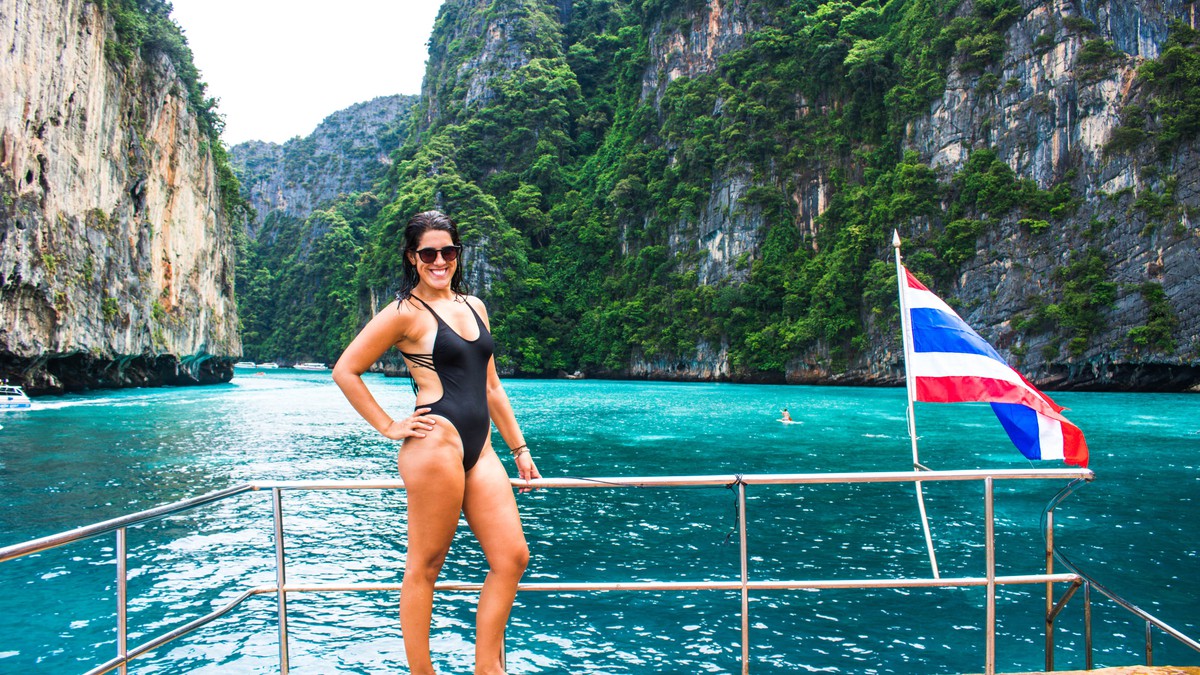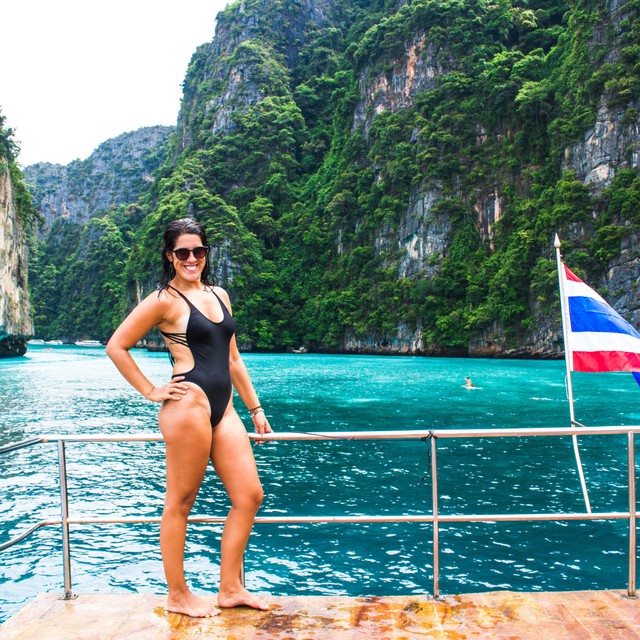 25+
Thailand - Evolution
Thailand Trip: 12 Days
25+
Free & Easy and Thailand have been nearly synonymous for the last 18 years. We love it. It loves us. We just get each other. :)

There's no greater feeling than taking some fresh faced traveler down south to Railay and watch their faces as they step out onto the astounding beaches there and watch the best sunsets of their lives there. The happiness that Thai culture delivers via a contact high. Just being there and engaging in the Land of Smiles' way of life is enough for most people. But there's more to that. Surprises around every corner that you never knew you'd be in for.
We are very excited to bring this country to our Evolution roster because everyone needs a chance to see this place. And nobody better than Free & Easy to take you there. ;)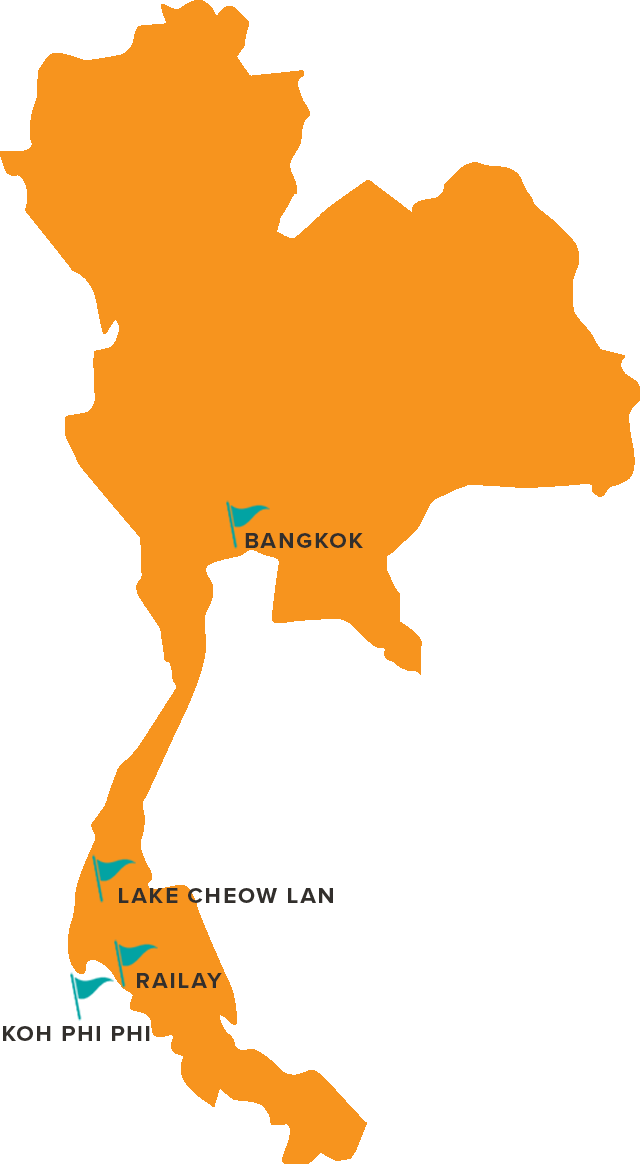 Itinerary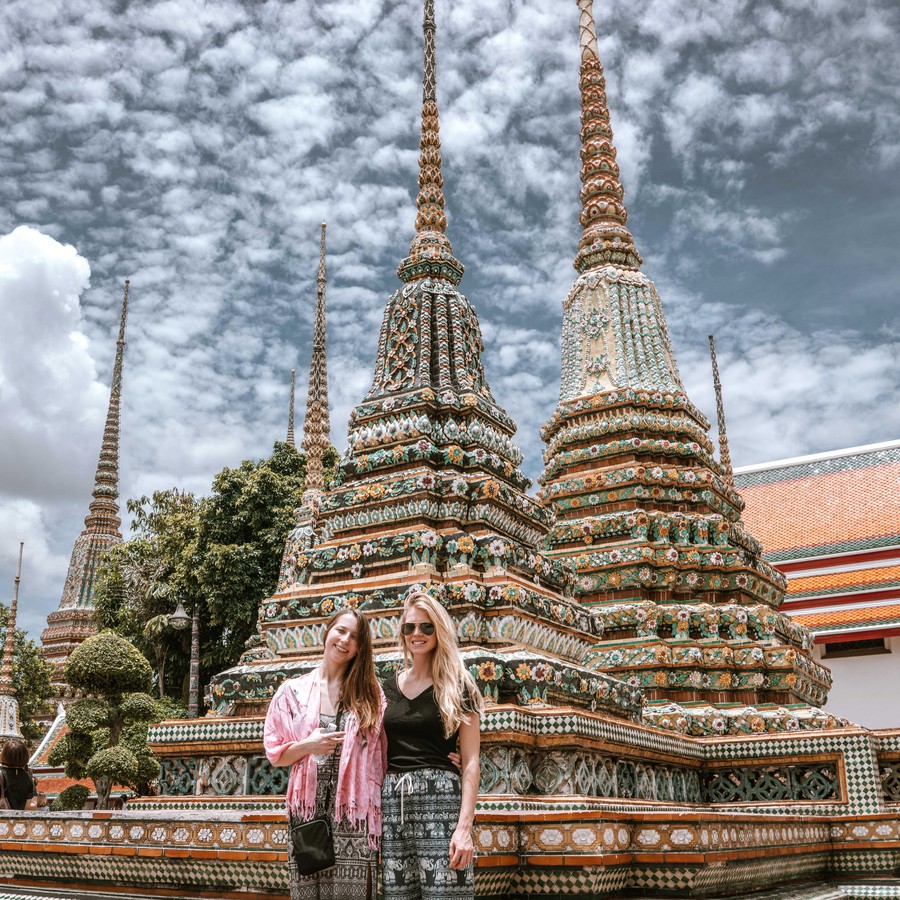 Please note: The above itinerary is subject to change. A confirmed Free & Easy trip itinerary with exact routing will be provided at least 30 days prior to trip departure.
IMPORTANT: If you are doing a combo trip and booking your own flights, please contact us to confirm the start and end point of your trip.
What's included?
The Free & Easy Commitment

We strive to ensure everyone who wants to travel has the opportunity to have the most epic experience ever. Free & Easy delivers awe-inspiring travel experiences and creates lifelong connections between incredible people + incredible places.

See below for more details about what else is included in this amazing adventure.

Included Experiences: Thailand 12

Bangkok Temple Tour
Party on Famous Khao San Rd
Phi Phi Island/Maya Bay Sunset Boat Trip (incl. dinner, kayaking, snorkelling, and National Park Fee)
Overnight Rainforest Lake Trip
Kayaking while at the the lakehouse
Long Tail Boat Ride in Khao Sok National Park
Cave Hike w/ Local Guide
Free & Easy sponsored beach cleanup
Fire Show
All meals on the Overnight Rainforest Lake Trip
Authentic Thai Style Welcome Dinner
All Free & Easy travelers will have access to our industry leading app to help manage your trip. This provides pre-trip planning advice, itinerary management, activity suggestions for free time, maps, chat support and more!

Accommodation: Thailand 12

All accommodations - We send our trip planners to each of our destinations so they can do on the ground, research. Checking for the best location, comfort and vibe that we can get for our budget while also supporting local businesses.

Click here for a photo album of samples of where we normally stay.*

*things can change but this is the current set up for this trip and we aim for this standard if we have to make changes.

Transportation: Thailand 12

All transport - This trip will find us taking private AC vans, trains, motorbikes, public transport and a domestic flight

Leaders: Thailand 12

1-2 group leaders - Our staff is consistently ranked as the #1 reason that people loved their trips. We meet most of our leaders while traveling with them so we can see in person if they are fun yet responsible, cool yet down to earth, professional yet laid back. This creates that perfect mix which makes our "tours" feel like a group of friends.

Optional Experiences: Thailand 12

Bar Hopping
Yoga
Scuba diving
Rock climbing
Cooking class
Muay Thai Lessons
Viewpoint hike
And so much more! If you're interested in something that isn't on the list just ask us, if it's possible we will find you some options. We are here to try and help you find your ideal trip!

Not Included

All meals and drinks (except those mentioned above)
Activities outside of the ones listed above (optional activities are not included)
Any Visa or Visa fees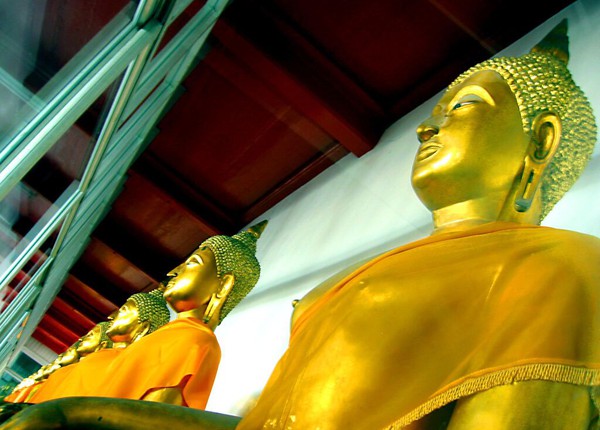 Wat Pho Temple Tour *
Enjoy the chance to explore Wat Pho alongside a knowledgeable local guide for a peek inside ancient and modern Thai culture. This Buddhist temple complex located in Bangkok is one of city's oldest temples, having been established before Bangkok itself. It houses over 1000 Buddha images, making it the largest collection of Buddha relics in all of Thailand. This includes the statue that Wat Pho is most famous for: an enormous 49 meter-long golden statue of a Reclining Buddha. The Buddha's feet alone are 3 meters high. It is probably one of the grandest sites you will behold in all of the city. On an interesting side note, Wat Pho is also known as the birthplace of traditional Thai massage, which is still taught and practiced at the temple. If you have the time, ask your guide to tell you Bangkok's real name…it's the longest city name on Earth! *****Please note: Not included on the following trips: A Backpackers Dream and The World's Greatest Waterfight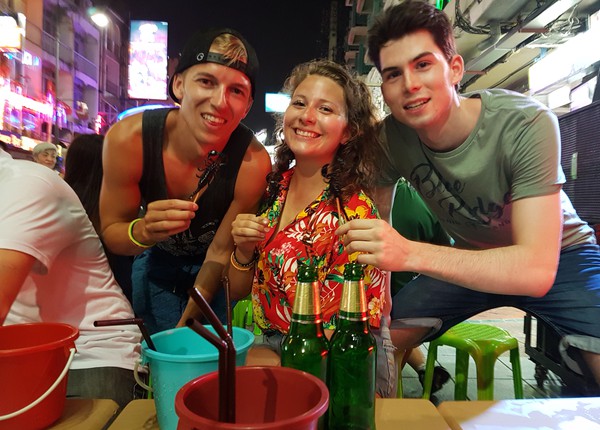 Have One Night in Bangkok
There are a lot of incredible cities in the world, but there is only one Bangkok. The main jumping point for virtually every person traveling through Southeast Asia, Bangkok is full of people from all over the world and there is something for everyone in this massive, colourful city.
And the temples, markets and shopping are sure all nice and dandy, but most "memories" that come from Bangkok are created after you have that first Chang beer or Sangsom bucket set, because after that really anything is possible!
We won't get into the details of what all happens in Bangkok because everyone will have their own story to tell after a night of partying in a city filled with all-night clubs, street-side bucket stands and essentially an adult "playground" everywhere you look. It's a common feeling to wake up in Bangkok, have no idea what time it is and try to figure out if what you remember happening the night before was a dream or if it really did all happen!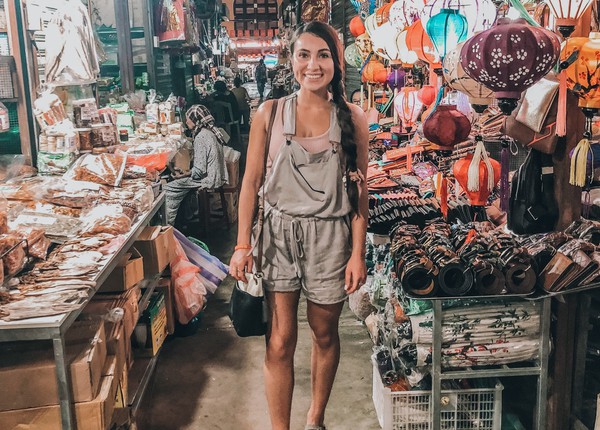 Buy Everything in Bangkok
A trip to Thailand is not complete without a day spent shopping in Bangkok. Whether male, female, or a bit of both, there's something for everybody in this crazy city! From the infamous street markets to the luxurious malls to the seemingly infinite amount of random market stalls, you can literally buy everything in Bangkok!
Get right into it and sift through boxes of knock-off designer jeans, check out the funky tee's created by local artists, find piles and piles of rad shoes. Hit the electronics and find every movie ever made or cheap cellphones, computer software and old video games. Peruse the knick-knacks and score samurai swords, unique art, Buddha carvings, and homemade jewellery.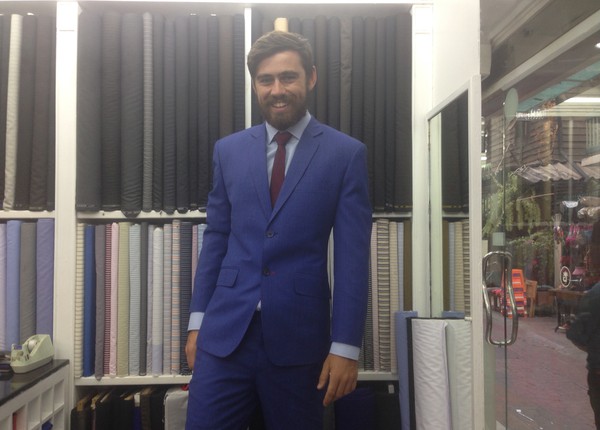 Get Any Outfit You Can Imagine Tailor-made
For most travelers, shopping at home is an expensive and (for some) inconvenient chore, as we must troll through stores, malls, websites and our friends' closets in search of clothes that fit us properly and match our style. If only we could just go see some kind of person who makes clothes specifically for our size and preference… like a tailor?
Having your clothes tailor-made is something we shrug off as something only for the rich and people interested in suits and dresses, but in many parts of the world tailors are still very prevalent and surprisingly affordable - and there is perhaps no place where this is truer than in Southeast Asia.
Bangkok in Thailand is famous for its many suit and dress tailors offering great deals on a virtually infinite list of outfits. Likely the only place better than Bangkok is in the beautiful ancient capital of Hoi An in Vietnam, where you can find very cheap and very good tailors that make both western and traditional Vietnamese clothing.
And we mean they'll make you anything: suits, dresses, jeans, shoes, jackets and with any material from high-quality silk to denim to leather. It's a dream come true for clothes lovers and an easy and cheap solution for those that detest shopping!