Flowers: 10 days in Philippines

Flowers
East Philippines Trip: 10 Days
East Philippines Trip: 10 Days
Flowers
Flowers
Flowers
Flowers
3
stops
10
days
1
country

Flowers: 10 days in Philippines

Click on a stop to explore inside this adventure.
Cebu
Flowers: 10 days in Philippines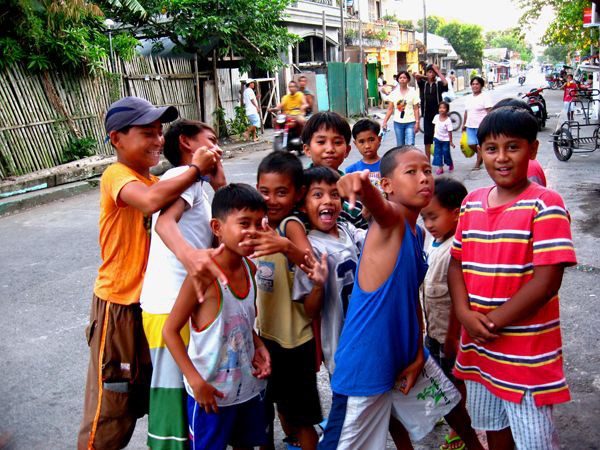 Philippines
Cebu
Known as The Jewel of the South in the Philippines, Cebu is the country's second largest city and an important transit point for traveling around the southern part of the country. A relaxed and well-stocked city, it is a great place to enjoy the cozy amenities not found in some of the more isolated destinations in the country, such as taking in a new film at the cinema, pumping your guns at the gym, or eating at a nice guilty-pleasure restaurant. This charming port city also boasts some worthwhile historical sites such as the Catholic monuments of Santo Niño de Cebu and Magellan's Cross. Time in Cebu is mainly just time spent passing through, but that's no reason to not enjoy all that the city has to offer!
Siargao
Flowers: 10 days in Philippines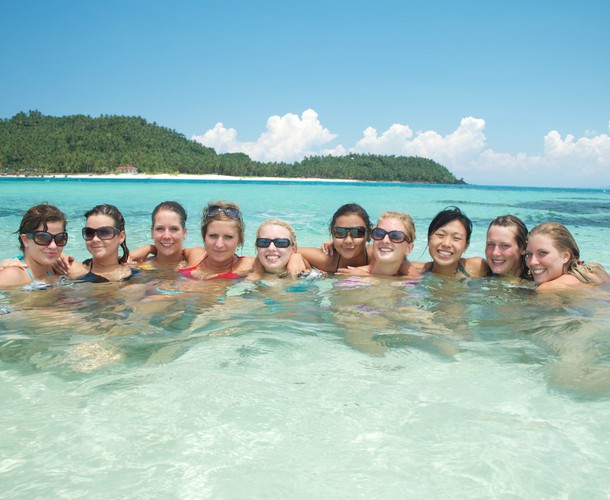 Philippines
Siargao
Located in the far eastern part of The Philippines, Siargao is an incredible island that truly offers everything we could want from a destination. Its low-key travel community and laid-back population create the perfect vibe to enjoy Siargao's gorgeous scenery, wicked beaches and its stellar surf scene that rivals any in Southeast Asia. There's plenty of reasons why we spend an entire week here on our Philippines trip, but the waves are what make it the hardest to leave. The water is warm, the surf community is friendly and helpful, the views from your board are always ridiculously amazing and the beaches offer a chilled sanctuary to rest between surf sessions. The few beach bars are great places to gather at night with the locals and other travellers and enjoy parties in paradise before you go to bed and wake up to another awesome day in the surf and sun.
Malapascua.
Flowers: 10 days in Philippines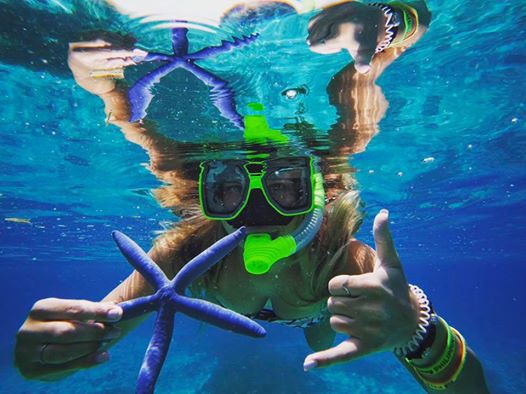 Philippines
Malapascua.
With the opportunity to do three different wreck dives, explore the underwater sanctuary of Gato Island and frequent appearances of the rarely spotted thresher shark near the island, Malapascua is a diver's dream! Couple the amazing adventures off the island with Malapascua's beautiful beaches, friendly locals and delicious food and this island is a beach bum's dream, too. So whether on land or sea, this is a great place to relax and experience the beauty of this epic destination!
Itinerary for this adventure
Show More
IMPORTANT: If you are doing a combo trip and booking your own flights, please contact us to confirm the start and end point of your trip.

Day 1
Cebu

Flowers

Day 2-5
Siargao

Flowers

Day 5-9
Malapascua

Flowers

Day 10
Cebu

Flowers

To live Free and Easy is to live without busy, rigid schedules. Each destination provides some amazing activities, but we make sure that free time is there so you can take part in all of them or none of them, do as much or as little as you want. 'Take time, breathe it all in, no rush!'

More detailed information about what's included, destination information and activities are listed on this page.

Please note: The above itinerary is subject to change. A confirmed Free & Easy trip itinerary with exact routing will be provided at least 30 days prior to trip departure.

IMPORTANT: If you are doing a combo trip and booking your own flights, please contact us to confirm the start and end point of your trip.
Epic Experiences you will have on this adventure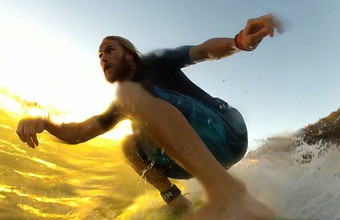 Surf a Wave
Nothing compares to the feeling you get the first time you paddle into a wave, stand up as it breaks and ride the face of it – this is the incomparable feeling of surfing. When you get it right, you'll know, because you'll be more excited than the first time you had sex and probably more addicted to it, too! Surfing is arguably the most challenging sport in the world and requires you to learn much more than physical coordination. In order to surf a wave, you'll need patience, discipline, a lack of fear and an insatiable urge to have fun. It's no coincidence that 7 of the countries that we run trips to (Indonesia, the Philippines, Nicaragua, Costa Rica, Peru & South Africa) have wicked surf scenes, because there's nothing quite like it. *** PLEASE NOTE surfing is dependent on the right conditions and not always possible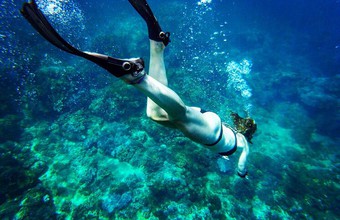 Go Snorkelling
Snorkelling is a great alternative for those looking to save a little money on diving costs or those who can't dive for medical reasons. Floating along the surface of the water at any one of our incredible destinations around the world will give you a peak into a magical underwater world. More confident snorkelers can even dive down to get a closer look at the fauna and flora found in our oceans. From glittering fish, to colourful anemone, and super cool sharks (don't worry, the non-carnivorous ones), snorkelling is a wonderful experience for the non-diver. So snap on a mask and grab your flippers (and DON'T inhale while diving) and you'll be all set for a little adventure under the sea.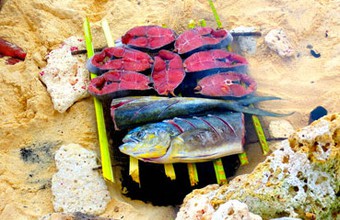 Catch a Fish and Eat It, Too
We get so many people who come on our trips that say they don't like seafood and won't eat it - usually, they're not from a coastal town. So when we serve up a fresh barracuda or tuna or some other tasty fish that the fisherman caught that morning and we convince them to give it a try, the first thing they say (with a satisfied smile) is that this doesn't taste like the seafood they've tried. There's just no getting around it, fish is meant to be eaten fresh! And the only thing tastier than a fresh fish is one that you caught, too! Catching the fish that you eat used to be a part of life and still is in many parts of the world, however, more and more people are buying from the commercial fishing industry which is unsustainable and is destroying the ocean's eco-system. We offer the option to go fishing on nearly all of our trips with friendly, local fisherman that show you their tricks - it's an experience that not only teaches you the importance of fishing but is also a hell of a good time: on a boat, with friends, with beer, in the sun, drifting down a tropical coastline… 'nuff said!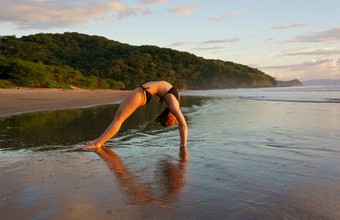 Practice Yoga on the Beach
Practicing yoga on the beach in warm, tropical weather provides you with the perfect environment to learn how to find a calm within yourself and feel your mind truly relax. Listening to the sounds of the jungle and the crashing of the waves on shore only adds to the bliss of this experience. You can experience practicing yoga in a beautiful and isolated setting under the expert guidance of yoga instructors on several of our our trips. So take an hour or so out of your day to stretch, breathe and enjoy one of the best yoga sessions of your life in paradise!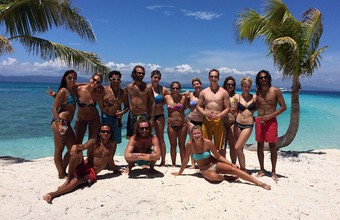 Have a Tropical Island All to Yourself
This experience is one we all dream about, but think is only possible for the rich and famous, however, we are able to do this on our Indonesia, Philippines and Thailand trips! And it's true that having an entire island to yourself seems a bit lavish, but it's a luxurious and relaxing experience that also leads to a whole lot of fun! It's like when you were younger and you first got to experience what having a house to yourself was like, but this time there's no neighbours or even cops. We like to head to the island with our groups for a night or sometimes several stocked with frisbees, food, snorkel gear, coolers of beer, guitars, bottles of rum, fishing gear and our hammocks - everything we could possibly need. And then we just literally do whatever we want!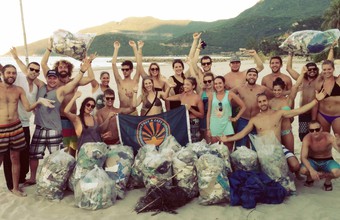 Beach Cleanup
Our Trash Hero beach cleanups are a great way to do good, feel good, and get some beach all at the same time. With thousands of tons of trash swirling around the oceans, the unfortunate reality is that some of it washes up onto the beautiful beaches we fall in love with around the world. So we thought 'Let's do something about this!' Our partnership with Trash Hero began in Koh Lipe, Thailand, where they regularly organized beach cleanup days. Today, Trash Hero has gone viral and can be found operating in Thailand and Indonesia, and is spreading into dozens more countries at a rapid pace. On our end, beach cleanup day quickly became one of the most fun and rewarding days on our Thailand trip. So we decided to spread the love, and have instituted a beach cleanup day into our regular itineraries across the world. Through our sponsorship and partnership with Trash Hero, our travellers and others like them have since collected tens of thousands of kilograms of trash from the beaches we travel to…and really, there's nothing more epic than saving the world! ** We will always strive to make a beach cleanup happen, but sometimes we may not be able to make it happen **
What's included in this adventure
Accommodation
Accommodation for the duration of your Free & Easy experience
Transportation
All group travel between destinations
If you are doing multiple trips, all travel between trips is included
Return international flights and airport transfers*** (No surprise extra flight surcharges)
***Land Package prices do not include your international flight, airport taxes or transfers
Leaders
Knowledgeable and fun Free & Easy leaders
17 years of trip leading experience
No commissions or gratuities required or accepted... ever!
Preparations guidebook
Trip Experience guidebook
Activities: Philippines (East 10)
Optional Activities: Philippines (East 10)
Not Included
All meals and drinks (except those mentioned above)
Activities outside of the ones listed above (optional activities are not included)
Any Visa or Visa fees
Make this adventure Epic
FROM
$1070
Flight options available*
---
---
10 Days in Philippines