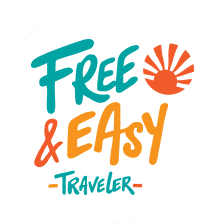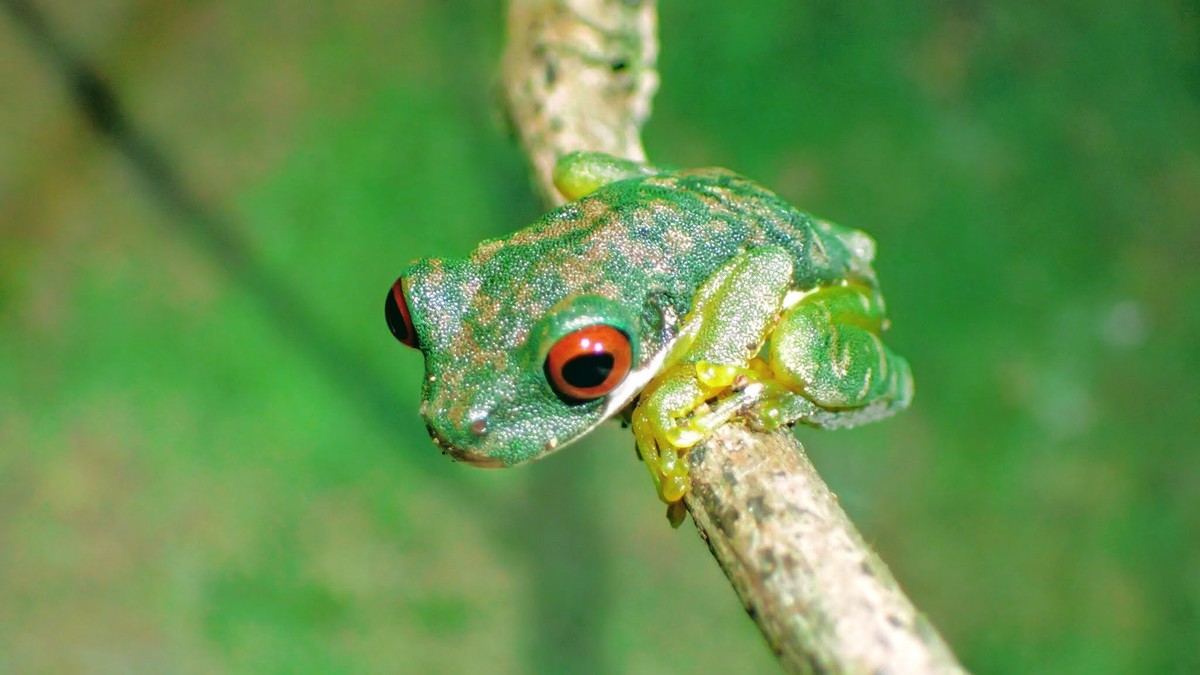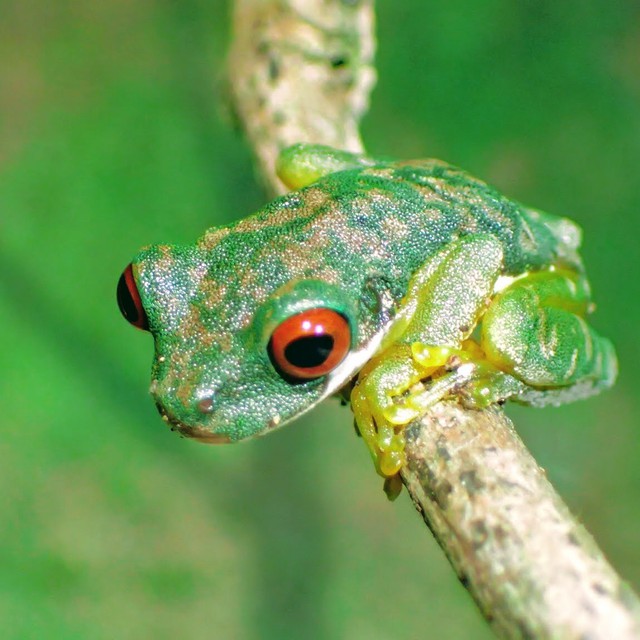 Costa Rica 7 Days
COSTA RICA INTRO
Join Free & Easy Traveler in Costa Rica for an in-depth Intro Trip that offers adventure activities, epic parties, and that Pura Vida! The good life is calling, be sure to answer and you'll get to experience 7-days of amazing surf spots along the Pacific Coast in Tamarindo and Santa Teresa.
Be sure to check out some of the hikes, and you'll be lucky enough to see some amazing wildlife of land, sea, and sky. Once the sun sets and the surfboards are put away, it's party time!
From beach dance sessions to fun nights out on the town, you'll be sure to hit your stride as a party animal. This road-trip style adventure is full of incredible sights and amazing experiences you'll be remembering forever!
This trip was everything I needed it to be and more. The experience was so phenomenal. I ended up extending my trip and doing another 10-days on the Endless Summer Roadtrip. Each community that we explored was meticulously picked, and the leaders had such knowledge and connections that we truly felt like we belonged there. Even with all of their diligence during the day, they still managed to make the nights unforgettable while participating in much of the local nightlife. Although I had always been interested in Costa Rica, it was never a place that was at the top of my list. It exceeded my expectations in every way.

- Amy, July 2018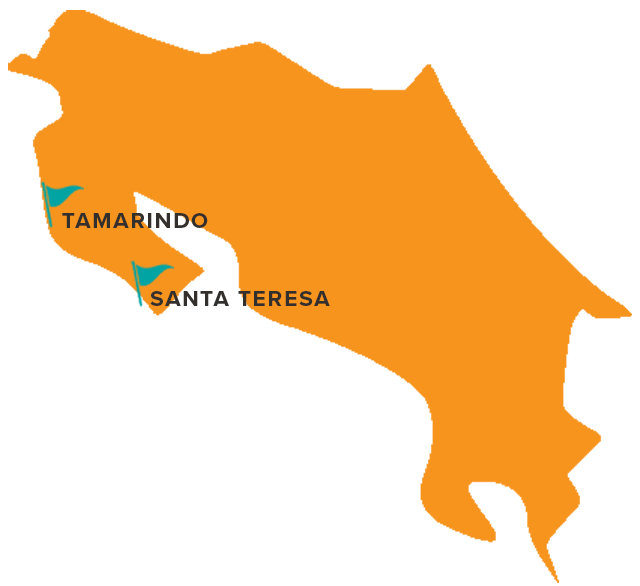 Itinerary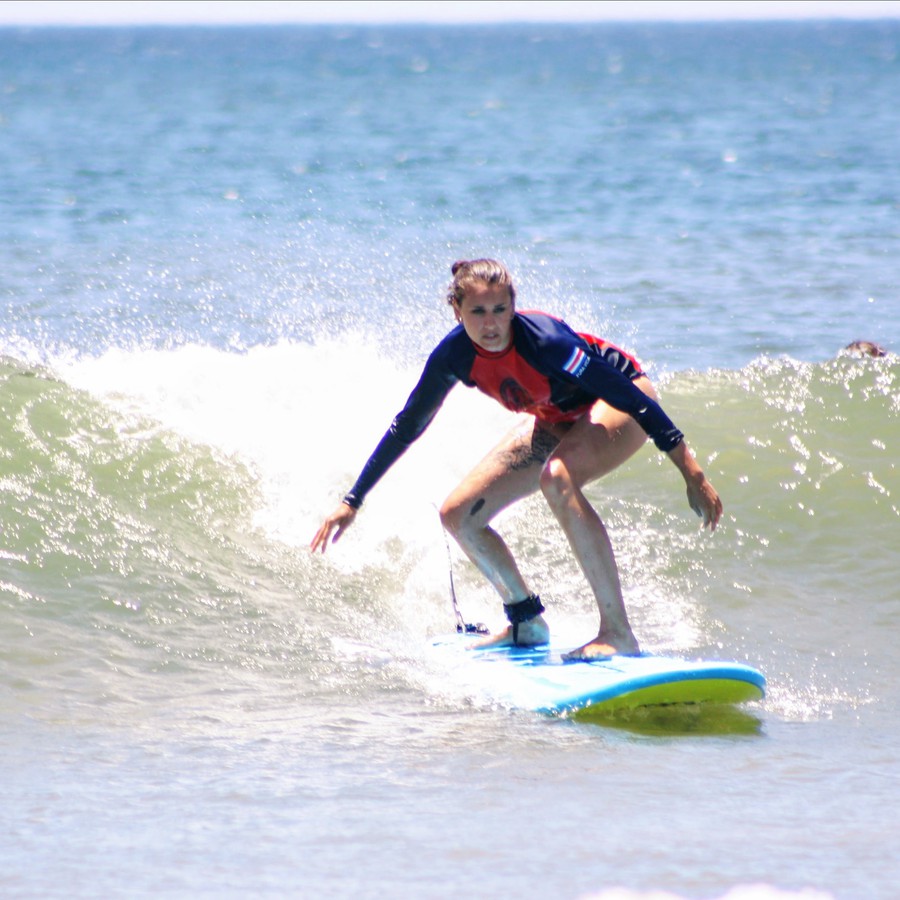 Day 1-2 (Playa Tamarindo)

The group flight arrives into Liberia and we take a shuttle transfer to Playa Tamarindo to meet up with your group. The following days involve beach road trips, surf lessons (incl), frisbee, hammock time, and pacific sunsets!

Day 3-7 (Playa Santa Teresa)

Road trip in our private coaster bus, Chocolito Express (AC, mini cooler and sound system), to the beautiful and tranquilo surf town of Playa Santa Teresa.

Spend a day on a short road trip to Montazuma (incl) where you can hike to two waterfalls, take a dip in a natural swimming pool and go cliff jumping!

Spend the rest of your days in Santa Teresa with optional activities like surfing, fishing, horseback riding, beach parties, and infinity pool parties overlooking the pacific coastline!
Please note: The above itinerary is subject to change. A confirmed Free & Easy trip itinerary with exact routing will be provided at least 30 days prior to trip departure.
IMPORTANT: If you are doing a combo trip and booking your own flights, please contact us to confirm the start and end point of your trip.
What's included?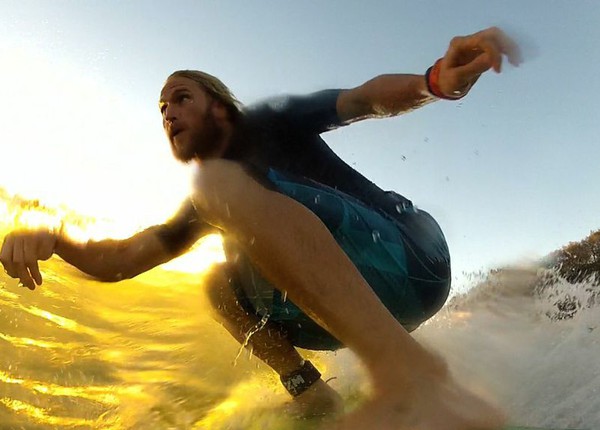 Surf a Wave
Nothing compares to the feeling you get the first time you paddle into a wave, stand up as it breaks and ride the face of it – this is the incomparable feeling of surfing. When you get it right, you'll know, because you'll be more excited than the first time you had sex and probably more addicted to it, too!
Surfing is arguably the most challenging sport in the world and requires you to learn much more than physical coordination. In order to surf a wave, you'll need patience, discipline, a lack of fear and an insatiable urge to have fun. It's no coincidence that 7 of the countries that we run trips to (Indonesia, the Philippines, Nicaragua, Costa Rica, & Peru) have wicked surf scenes because there's nothing quite like it. *** PLEASE NOTE surfing is dependent on the right conditions and not always possible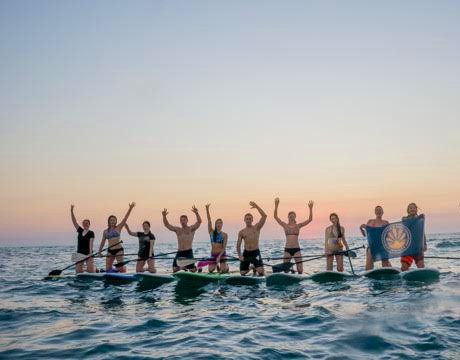 Stand Up Paddling in Santa Teresa
Why not try one of the most popular new sports in the Americas–Stand Up Paddling (SUP). Down in the small, surfer town of Santa Teresa you can find several kilometers of gleaming sands, crystal-clear waters and wicked beach breaks for every level of surfer… and that makes it ideal for SUP-ing as well!
You don't want to be sleeping the day away in this paradise. Time to get out in the sun and waves, and get a full-body workout on your paddleboard. And hey, if you need a little break you can just stretch out and catch some rays on your board before picking that paddle back up.
Not only that, but rental includes a coupla' bevvies (we can't say no to free booze) and even a photographer so you have some wicked pics of your ocean adventure!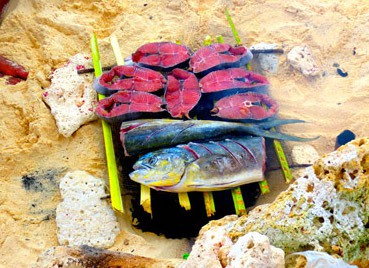 Catch a Fish and Eat It, Too
We get so many people who come on our trips that say they don't like seafood and won't eat it - usually, they're not from a coastal town. So when we serve up a fresh barracuda or tuna or some other tasty fish that the fisherman caught that morning and we convince them to give it a try, the first thing they say (with a satisfied smile) is that this doesn't taste like the seafood they've tried.
There's just no getting around it, fish is meant to be eaten fresh! And the only thing tastier than a fresh fish is one that you caught, too! Catching the fish that you eat used to be a part of life and still is in many parts of the world, however, more and more people are buying from the commercial fishing industry which is unsustainable and is destroying the ocean's eco-system.
We offer the option to go fishing on nearly all of our trips with friendly, local fisherman that show you their tricks - it's an experience that not only teaches you the importance of fishing but is also a hell of a good time: on a boat, with friends, with beer, in the sun, drifting down a tropical coastline… 'nuff said!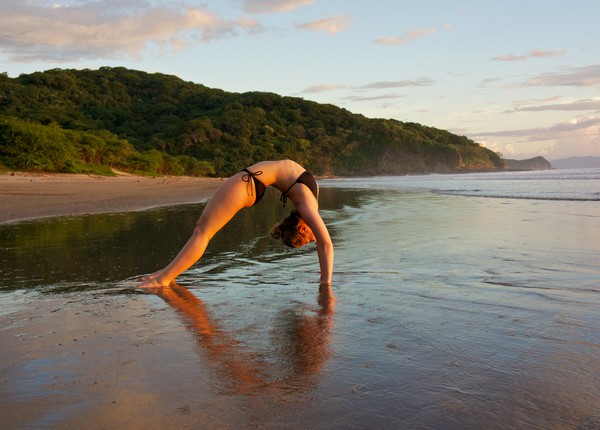 Practice Yoga on the Beach
Practicing yoga on the beach in warm, tropical weather provides you with the perfect environment to learn how to find a calm within yourself and feel your mind truly relax.
Listening to the sounds of the jungle and the crashing of the waves onshore only adds to the bliss of this experience. You can experience practicing yoga in a beautiful and isolated setting under the expert guidance of yoga instructors on several of our our trips.
So take an hour or so out of your day to stretch, breathe and enjoy one of the best yoga sessions of your life in paradise!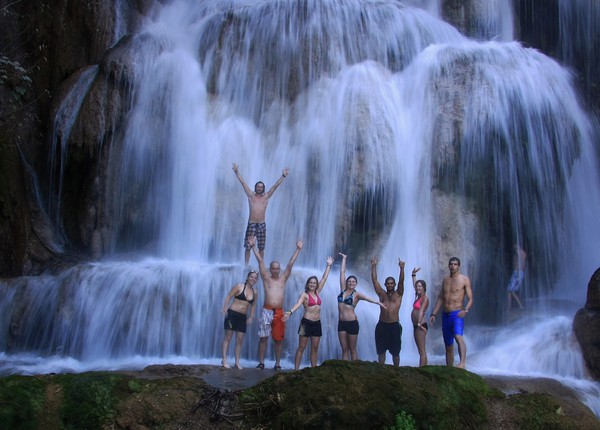 Bathe Under a Waterfall
When leaving home and hitting the road with your backpack, one thought you may have in mind is that you're not going to have another good shower for awhile. In most parts of the world water pressure is lower, there is often no hot water and you just can't seem to scrub off that distinct backpacker odour.
However, there is one place where hundreds of gallons of refreshing fresh water can pour all over you in a surreal bathing experience and that spot is found at the bottom of a waterfall. When hiking around jungles, one of our favourite things to search out is a good tropical waterfall where you can swim, relax, and get right under it and let the huge torrent of water pour all over you and wash you clean!
But the best part is often the simple sight of the waterfall itself because for whatever reason there are few things in the world we find more captivating to watch than water dropping from great heights. Maybe it's because nothing falls with the grace of water, but either way, it's an amazing feeling to come upon a gorgeous waterfall in the jungle and head straight into its downpour for the best shower of your life!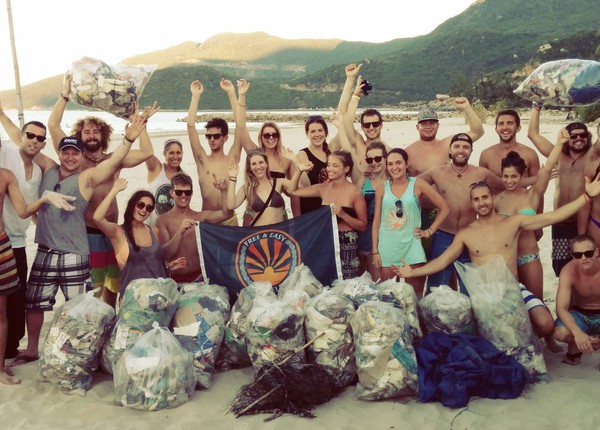 Beach Cleanup
Our Trash Hero beach cleanups are a great way to do good, feel good, and get some beach all at the same time. With thousands of tons of trash swirling around the oceans, the unfortunate reality is that some of it washes up onto the beautiful beaches we fall in love with around the world. So we thought 'Let's do something about this!'
Our partnership with Trash Hero began in Koh Lipe, Thailand, where they regularly organized beach cleanup days. Today, Trash Hero has gone viral and can be found operating in Thailand and Indonesia, and is spreading into dozens of more countries at a rapid pace. On our end, beach cleanup day quickly became one of the most fun and rewarding days on our Thailand trip. So we decided to spread the love, and have instituted a beach cleanup day into our regular itineraries across the world.
Through our sponsorship and partnership with Trash Hero, our travelers and others like them have since collected tens of thousands of kilograms of trash from the beaches we travel to… and really, there's nothing more epic than saving the world! ** We will always strive to make a beach cleanup happen, but sometimes we may not be able to make it happen **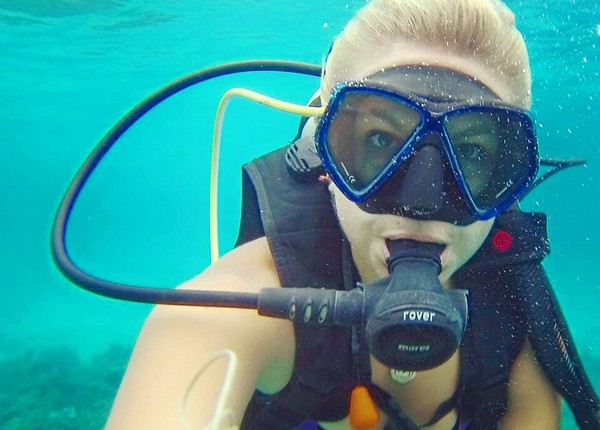 Go Scuba Diving
Life under the water is silent and peaceful, everything is flowing and moving in a way that we land creatures are unaccustomed to. Despite all of our high tech equipment, we are extremely out of our element in the water and it is a humbling experience to watch and observe what life is like under the sea.
Fish come in all shapes, sizes, and colours and move together in a harmonious unison through beautiful coral and twisted sunlight. On our trips, scuba diving is a huge activity as we travel to countries that offer some of the best diving in the world. The Caribbean in Central America possesses the second largest reef in the world, the warm waters of the South Pacific in Southeast Asia are home to the largest diversity of sea-life in the world and the seas of the Mediterranean are full of rich history and beauty.
There is a whole universe under the ocean and experiencing what it's like to be in it is a must at least once in your life!