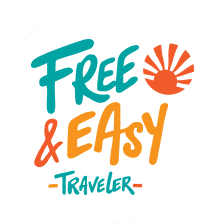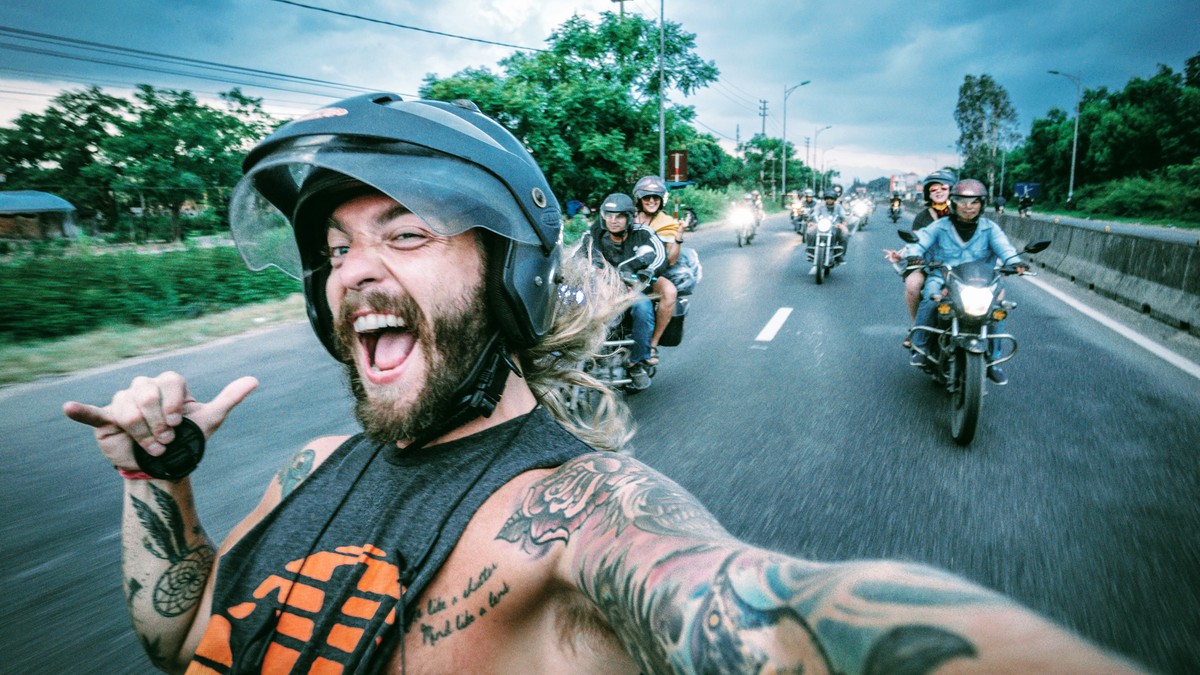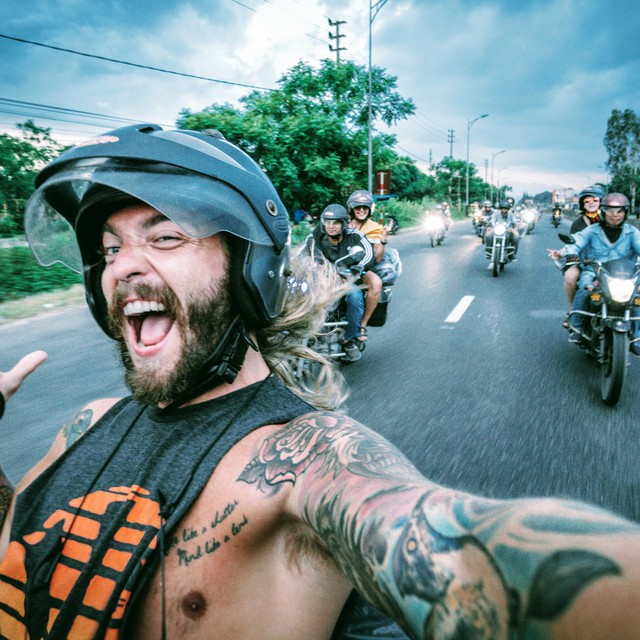 South Vietnam
South Vietnam Trip: 10 Days
This half of the Vietnam trip has it all. We will kick it off with the legendary Easy Riders on a motorbike trip down the stunning coastline. Arriving in the quaint little town of Hoi An and you will be happy to settle in for a few days of beaches, shopping, exploring and eating! Then back up to Da Nang for some fun in the sun. Finally we end off this adventure in Saigon (Ho Chi Minh City) where we can see modern Vietnamese life in all its bustling glory. There are a few cool historical sites to see as well for anyone interested in all that Vietnam has experienced over the last 100 years or so.

If you are ready for some adventure, knowledge, relaxation and a full belly then this trip is for you!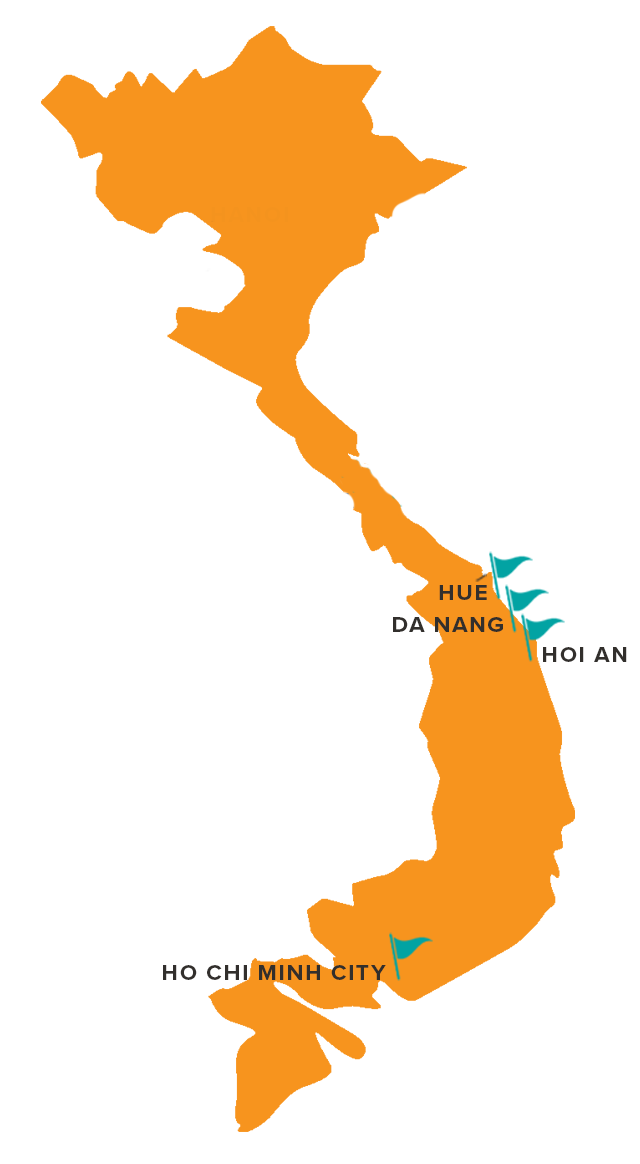 Itinerary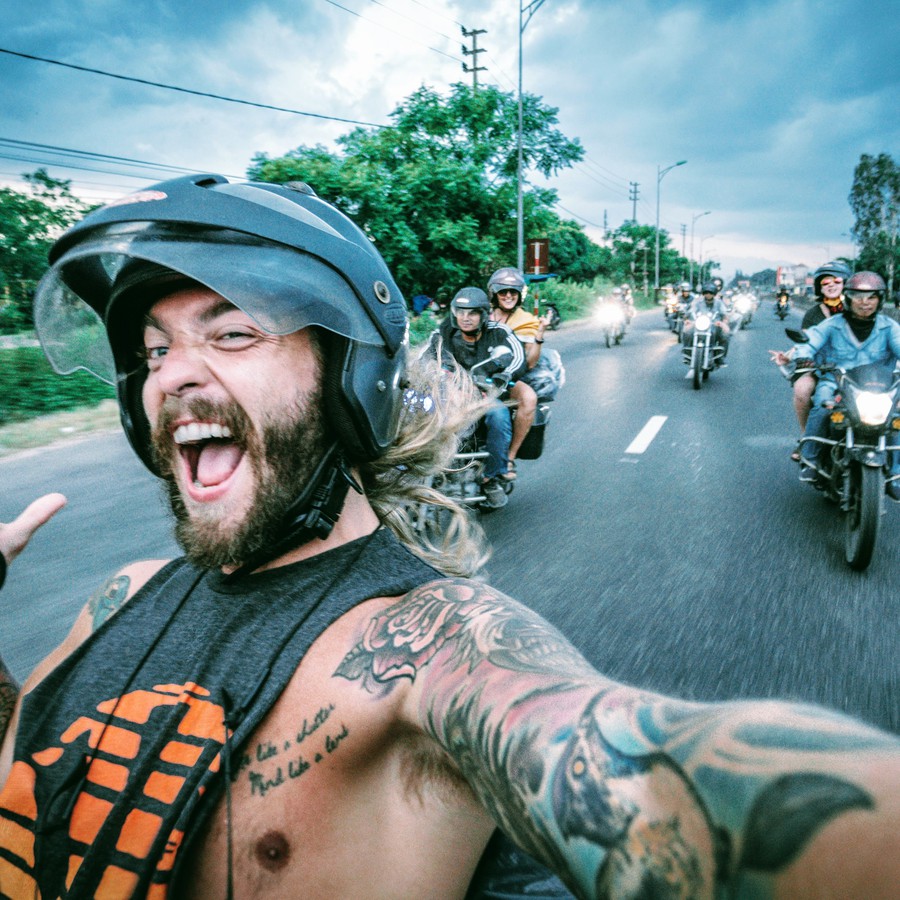 Please note: The above itinerary is subject to change. A confirmed Free & Easy trip itinerary with exact routing will be provided at least 30 days prior to trip departure.
IMPORTANT: If you are doing a combo trip and booking your own flights, please contact us to confirm the start and end point of your trip.
What's included?
The Free & Easy Commitment

We strive to ensure everyone who wants to travel has the opportunity to have the most epic experience ever. Free & Easy delivers awe-inspiring travel experiences and creates lifelong connections between incredible people + incredible places.

See below for more details about what else is included in this amazing adventure.

Included Experiences: Vietnam 10 S

4 epic destinations
Historical walking tour of Saigon (incl. War Museum entrance)
Cu Chi Tunnels tour (incl. Guide)
Entrance to Marble Mountain
Free and Easy Rider motorcycle day trip along the Hai Van Pass (incl entrance to Elephant Springs)
Entrance to Hoi An old city Unesco world heritage site
Authentic Vietnamese style Welcome Dinner
All Free & Easy travelers will have access to our industry leading app to help manage your trip. This provides pre-trip planning advice, itinerary management, activity suggestions for free time, maps, chat support and more!

Accommodation: Vietnam 10 S

All accommodations - We send our trip planners to each of our destinations so they can do on-the-ground research. Checking for the best location, comfort, and vibe that we can get for our budget while also supporting local businesses.


Click here for a photo album of samples of where we normally stay.*

*things can change but this is the current setup for this trip and we aim for this standard if we have to make changes.

Transportation: Vietnam 10 S

All transport - This trip will find us taking trains, private A/C vans, motorbikes and public transport.

Leaders: Vietnam 10 S

1-2 group leaders - Our staff is consistently ranked as the #1 reason that people loved their trips. We meet most of our leaders while traveling with them so we can see in person if they are fun yet responsible, cool yet down to earth, professional yet laid back. This creates that perfect mix which makes our "tours" feel like a group of friends.

Optional Experiences: Vietnam 10 S

Scuba Diving
Cooking class
Snorkel trip
Water Puppet Show
Stand up Paddle Boarding Tour
Yoga
Massages
Mai Son Temple Tour (Hoi An)
And so much more! If you're interested in something that isn't on the list just ask us, if it's possible we will find you some options. We are here to try and help you find your ideal trip!

Not Included

All meals and drinks (except those mentioned above)
Activities outside of the ones listed above (optional activities are not included)
Any Visa or Visa fees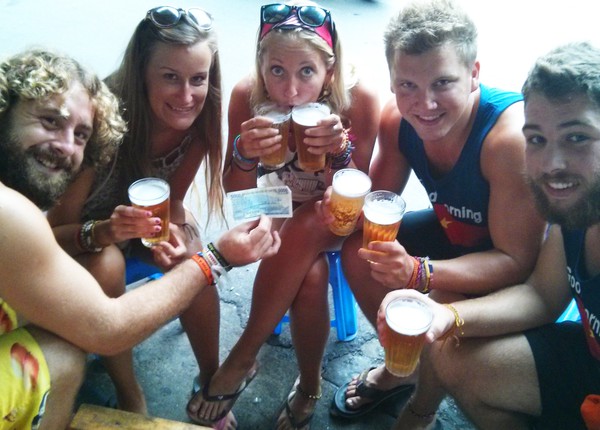 Streetside Bia Hoi
Some of the best and cheapest beer you will ever have is the Bia Hoi found in Vietnam. Available on pretty much every street corner, be ready to plunk yourself down into the tiniest little plastic stool you've ever seen.
Drinking Bia Hoi on the street corners and sidewalks of Vietnam is a local experience, not to be missed by any backpacker. Bia Hoi is brewed daily, and then matured for an extremely short period with no preservatives. This means that it's refreshing, low in alcohol, and downright cheap.
Think $0.15 a glass. That's right…15 cents for a pint of delicious, freshly brewed beer! If you negotiate, you can get pitchers for $1! So sit back with your friends, order a couple pints, and watch daily Vietnamese life pass you by. There's no better way to spend an evening!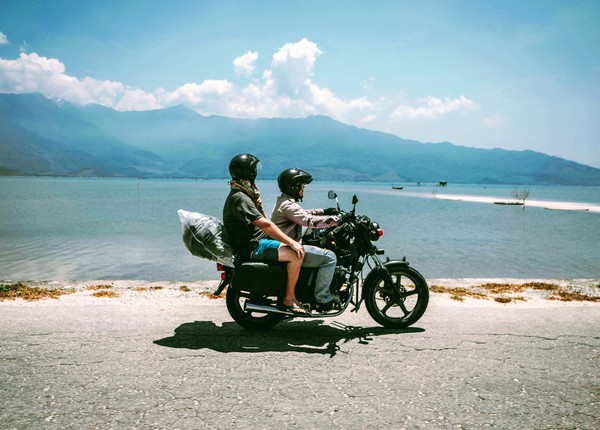 Cruise Down the Vietnamese Coast on a Motorbike
The Vietnamese coastline is arguably the most beautiful stretch of tropical land in the world and the best way to see it is by cruising down it on a motorbike feeling the warm, open air. On our Vietnam trip, you'll get to experience this by forming a huge convoy of motorbikes driven by experienced local drivers and seeing the best that Vietnam has to offer.
Along with a seemingly endless amount of empty, white-sand beaches, you'll also get to see historical temples, colonial towns, rice fields and cross the remarkable Hai Van Pass: which will provide some of the most amazing views in Vietnam. The entire road-trip will take you from the city of Hoi An to the ancient capital of Hue and will definitely be one of the greatest travel days of your life!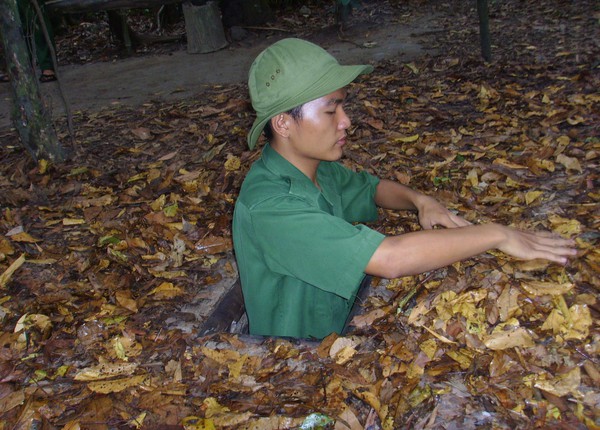 Walk through the Cu Chi Tunnels
Everyone knows a bit about the Vietnam War, but learning about it in Vietnam is an entirely different experience and one that sheds more light on the great struggles of the Vietnamese people. And one of the best places to learn about this and see it for yourself is in the Cu Chi tunnels just outside of Saigon (Ho Chi Minh City).
One of the main reasons for Vietnam's victory in the war is the massive network of connecting underground tunnels spanning hundreds of miles that the Vietnamese used to run supplies, hide from bombing and ambush their enemies. Walking through the Cu Chi tunnels gives you an idea of the cramped space that the Vietnamese fighters had to build, maintain and use to fight one of the most brutal wars in human history - the tunnels have even been expanded by nearly double so tourists can even fit through them!
Visiting the Cu Chi tunnels is a sobering experience but one that helps you grasp a small bit of the tragedies and sacrifices that occurred during the Vietnam War.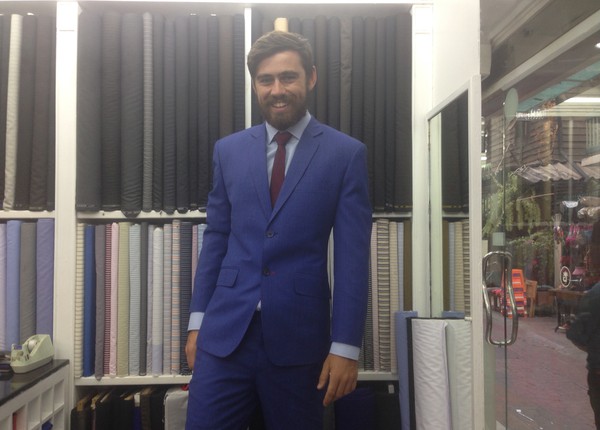 Get Any Outfit You Can Imagine Tailor-made
For most travelers, shopping at home is an expensive and (for some) inconvenient chore, as we must troll through stores, malls, websites and our friends' closets in search of clothes that fit us properly and match our style. If only we could just go see some kind of person who makes clothes specifically for our size and preference… like a tailor?
Having your clothes tailor-made is something we shrug off as something only for the rich and people interested in suits and dresses, but in many parts of the world tailors are still very prevalent and surprisingly affordable - and there is perhaps no place where this is truer than in Southeast Asia.
Bangkok in Thailand is famous for its many suit and dress tailors offering great deals on a virtually infinite list of outfits. Likely the only place better than Bangkok is in the beautiful ancient capital of Hoi An in Vietnam, where you can find very cheap and very good tailors that make both western and traditional Vietnamese clothing.
And we mean they'll make you anything: suits, dresses, jeans, shoes, jackets and with any material from high-quality silk to denim to leather. It's a dream come true for clothes lovers and an easy and cheap solution for those that detest shopping!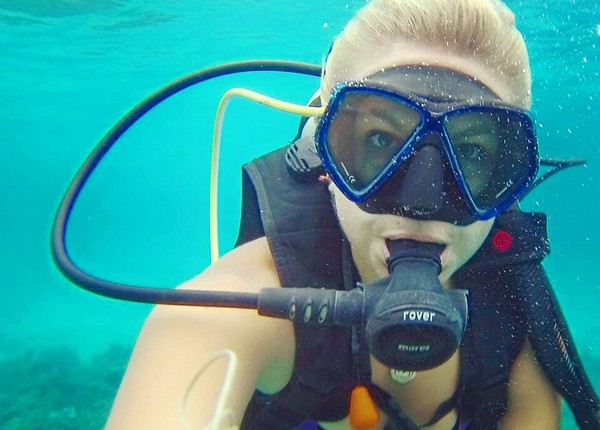 Go Scuba Diving
Life under the water is silent and peaceful, everything is flowing and moving in a way that we land creatures are unaccustomed to. Despite all of our high tech equipment, we are extremely out of our element in the water and it is a humbling experience to watch and observe what life is like under the sea.
Fish come in all shapes, sizes, and colours and move together in a harmonious unison through beautiful coral and twisted sunlight. On our trips, scuba diving is a huge activity as we travel to countries that offer some of the best diving in the world. The Caribbean in Central America possesses the second largest reef in the world, the warm waters of the South Pacific in Southeast Asia are home to the largest diversity of sea-life in the world and the seas of the Mediterranean are full of rich history and beauty.
There is a whole universe under the ocean and experiencing what it's like to be in it is a must at least once in your life!