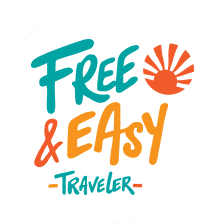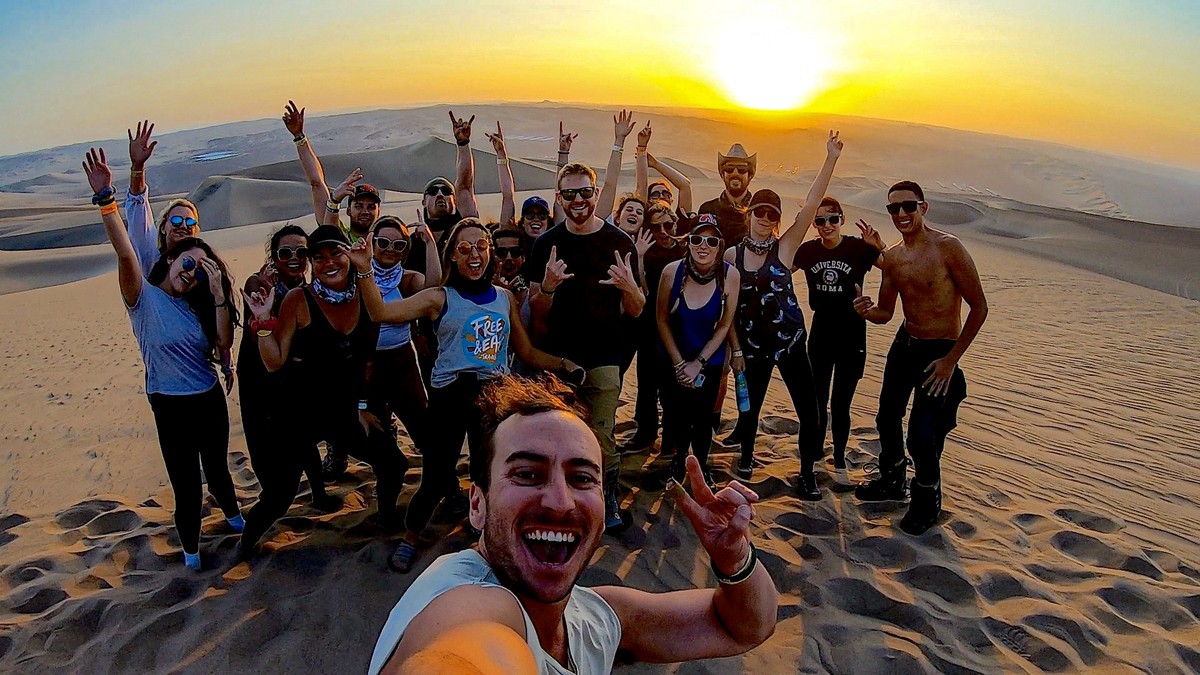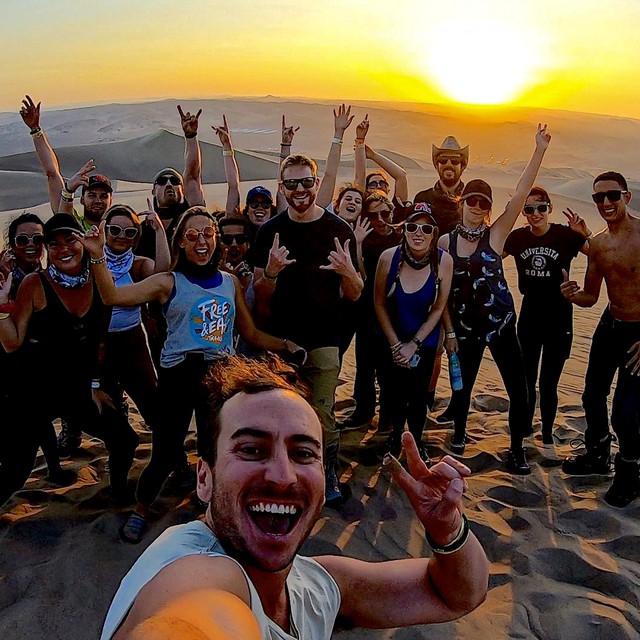 Privacy Policy
SECTION 1 - WHAT DO WE DO WITH YOUR INFORMATION?
"Personal Information" means any information about identifiable individuals, information which can be used to identify an individual, and information that is linked to identifiable individuals.
In order to use the services, you are required to register for an account. When you do so, we collect your name, email address, birthday, mailing address and phone number. We use this Personal Information for the following purposes:
Provide, operate, maintain and improve the Free & Easy website and platform;

Send technical notices, updates, security alerts and support and administrative messages;

Provide and deliver the services you request, process and complete transactions, and send you related information, including confirmations and invoices;

Respond to comments, questions, and requests and provide customer service and support;

Investigate and prevent unauthorized access to the Platform and other illegal activities; and

Personalize and improve the Platform, with provide content, features and advertisements that match your and preferences.
When you purchase something from our website, as part of the buying and selling process, we collect the Personal Information you give us such as your name, billing address and credit card information. This billing information may also be redirected to a third-party payment processor.

When you browse our website, we also automatically receive your computer's internet protocol (IP) address in order to provide us with information that helps us learn about your browser and operating system.

Email marketing: With your permission, we may send you emails about our website, new products and other updates. You can opt out of receiving such promotional emails at any time.
Free & Easy Traveler collects Personal Information from those individuals applying for employment or similar positions at Free & Easy Traveler to the extent necessary to (i) identify the individual and (ii) evaluate their suitability for the position applied for. This information may include name, contact information, educational and employment background, criminal record information, residency and/or citizenship information, and other information necessary for us to screen potential employees and staff.

Free & Easy Traveler collects Personal Information from travel agents and agencies to the extent required to allow agents to book Free & Easy Travelers' trips, and to be properly credited for such booking, as necessary and as dictated by the relationship between the agent and Free & Easy Traveler. Such information may include name, employment relationship or employer information, work or business address, etc. If you are an agent travelling with Free & Easy Traveler, Free & Easy Traveler may collect the Personal Information noted above for other travelling passengers, as well as other employment or eligibility information. This information may be collected directly from you, or from your employer (where authorized).
SECTION 2 - CONSENT
How do you get my consent?

When you provide us with Personal Information to complete a transaction, verify your credit card, place an order, connect with our online customer service through online chat or email, we imply that you consent to our collecting it and using it for that specific reason only.

If we require your Personal Information for a secondary reason, such as marketing, we will either ask you directly for your express consent, or provide you with an opportunity to say no.

We may also collect Personal Information, including contact information, if you elect to enter a contest or sweepstakes with us, to subscribe to our newsletter, which we will use only to provide you with the service you have requested.


How do I withdraw my consent?

If after you opt-in, you change your mind, you may withdraw your consent for us to contact you, for the continued collection, use or disclosure of your information, at any time, by contacting us at travel@freeandeasy.ca, mailing us at: Free & Easy Traveler PO Box 63038, Calgary, AB, T2N 4S5, Canada or unsubscribing from newsletter communications.
SECTION 3 - DISCLOSURE
If our business (or substantially all of our assets) are acquired by a third party, or if we go out of business, enter bankruptcy, or go through some other change of control, Personal Information may be made available or otherwise transferred to the new controlling entity, where permitted under applicable law.
We may disclose your Personal Information to third parties without your consent if we have reason to believe that disclosing this information is necessary to identify, contact or bring legal action against someone who may be causing injury to or interference with (either intentionally or unintentionally) our rights or property, other users, or anyone else (including the rights or property of anyone else) that could be harmed by such activities. Further, we may disclose Personal Information when we believe in good faith that such disclosure is required by and in accordance with the law. We also reserve the right to access, read, preserve, and disclose any information as we reasonably believe is necessary to:
satisfy any applicable law, regulation, legal process or governmental request;

enforce our contracts or user agreement, including investigation of potential violations hereof; and

detect, prevent, or otherwise address fraud, security or technical issues.
The above may include exchanging information with other companies and organizations for fraud protection and spam/malware prevention. Notwithstanding the general terms of this policy, the collection, use, and disclosure of Personal Information may be made outside of the terms herein to the extent provided for in any applicable privacy or other legislation in effect from time to time, or pursuant to court orders.
If we need to use or disclose any Personal Information in a way not identified in this Privacy Policy, we will notify you and/or obtain consent as required under applicable privacy laws.
SECTION 4 - THIRD-PARTY SERVICES
We may from time to time employ third parties to perform tasks on our behalf and we may need to share Personal Information with them to provide certain services. Unless we tell you differently, such third parties do not have any right to use the Personal Information we share with them beyond what is necessary for them to provide the tasks and services on our behalf. The third parties we may engage include companies and individuals employed by us to facilitate our services, including the provision of maintenance services, database management, Web analytics, customer relationship management and general improvement of the website and platform. Free & Easy uses the following subprocessors: Facebook Ads Manager, Google Adwords, Twitter and Brevo for advertising; Google Analytics and Hotjar for user analytics; Zapier for integrations; Olark for support; Maxmind for location services and Stripe for payment processing.
Certain third-party service providers, such as payment gateways and other payment transaction processors, have their own privacy policies in respect to the information we are required to provide to them for your purchase-related transactions. For these providers, we recommend that you read their privacy policies so you can understand the manner in which your personal information will be handled by these providers. In particular, remember that certain providers may be located in or have facilities that are located in a different jurisdiction than either you or us. So if you elect to proceed with a transaction that involves the services of a third-party service provider, then your information may become subject to the laws of the jurisdiction(s) in which that service provider or its facilities are located. As an example, if you are located in Canada and your transaction is processed by a payment gateway located in the United States, then your personal information used in completing that transaction may be subject to disclosure under United States legislation, including the Patriot Act.

Links and Third Party Services

When you click on links on the Free & Easy website, they may direct you away from our site. We are not responsible for the privacy practices of other sites and encourage you to read their privacy statements. Once you leave our store's website or are redirected to a third-party website or application, you are no longer governed by this Privacy Policy or our Terms of Service.

SECTION 5 - SECURITY
To protect your Personal Information, we take reasonable precautions and follow industry best practices to make sure it is not inappropriately lost, misused, accessed, disclosed, altered or destroyed.

Free & Easy Traveler maintains the security of your credit card data by the following measures: All online payments are submitted over a secured socket layer (SSL). Credit card information is transmitted immediately to a payment gateway solution via an encrypted port. Free & Easy Traveler does not store your credit card number in any of our systems, it is used only within the context of the transaction then destroyed upon receipt from an acquiring bank. All credit card payments receive an identification number that is proof of the transaction's acceptance into the banking system. This identification number can be used to trace any transaction back to the credit card issuer (for example, the bank that issued the MasterCard, or VISA credit card).
SECTION 6 - WEBSITE DATA POLICY AND COOKIES
Cookies are small elements of data that our website sends to your browser to be stored on your computer. That way we can recognize your computer when you return to provide a better customer experience. Most web browsers allow you to modify your settings to keep you informed about downloaded cookies, or to disable them completely. Should you choose not to accept cookies from our website, you may not be able to take advantage of its complete functionality. Free & Easy Traveler ads are displayed by third party vendors across many different websites. Cookies are used by these third-party vendors to serve ads based on a user's previous visits to the Free & Easy website. You can choose to opt out of Google's use of cookies by visiting the Google ad and content network privacy policy. Free & Easy also uses a third party to gather and analyze information about your activity on our website to evaluate and improve the customer experience and the convenience of the website.
Users can update certain advertising preferences and limit cookies used by their browsers and third parties by updating settings at: http://www.aboutads.info/choices and http://www.youronlinechoices.eu.
SECTION 7 - AGE OF CONSENT
By using this site, you represent that you are at least the age of majority in your state or province of residence, or that you are the age of majority in your state or province of residence and you have given us your consent to allow any of your minor dependents to use this site.
SECTION 8 - CHANGES TO THIS PRIVACY POLICY
We reserve the right to modify this Privacy Policy at any time, so please review it frequently. Changes and clarifications will take effect immediately upon their posting on the website. If we make material changes to this policy, we will notify you here that it has been updated, so that you are aware of what information we collect, how we use it, and under what circumstances, if any, we use and/or disclose it.
SECTION 9 - ACCESS CORRECTION AND ACCURACY
You have the right to access the Personal Information we hold about you in order to verify the Personal Information we have collected in respect to you and to have a general account of our uses of that information. Upon receipt of your written request, we will provide you with a copy of your Personal Information, although in certain limited circumstances, and as permitted under law, we may not be able to make all relevant information available to you, such as where that information also pertains to another user. In such circumstances we will provide reasons for the denial to you upon request. We will endeavor to deal with all requests for access and modifications in a timely manner.
We will make every reasonable effort to keep your Personal Information accurate and up to date, and we will provide you with mechanisms to update, correct, delete or add to your Personal Information as appropriate. As appropriate, this amended Personal Information will be transmitted to those parties to which we are permitted to disclose your information. Having accurate Personal Information about you enables us to give you the best possible service.
SECTION 10 - RESIDENTS OF THE EUROPEAN ECONOMIC AREA
Free and Easy Traveler generally processes Personal Information in order to fulfill contracts we have with our customers and to pursue our legitimate business interests listed above. Otherwise, we will obtain consent from an individual in respect of processing of Personal Information.
Further, individuals located in the EEA have certain rights under European law (including under the General Data Protection Regulation) with respect to Personal Information, including the right to request access to, obtain, correct, amend, delete, or limit the use of your personal data. Individuals who are located in to the EEA and who wish to exercise these rights, should contact Free & Easy using the contact information below. Individuals also have the right to make complaints to regulatory authorities in respect of our privacy practices.
QUESTIONS AND CONTACT INFORMATION
If you would like to: access, correct, amend or delete any Personal Information we have about you, register a complaint, or simply want more information contact our Privacy Compliance Officer at travel@freeandeasy.ca or by mail at Free & Easy Traveler

Re: Privacy Compliance Officer
PO Box 63038, Calgary, AB, T2N 4S5, Canada