In the deep south of Nicaragua, just a stone's throw from Costa Rica, there's the kind of beach you can only hope to stumble upon while traveling - Playa Escameca. Long and wide, this beach has only a couple of houses and a handful of beach bungalows dotted here and there, so staying with us means you're surrounded by nothing but ocean and nature!

That's exactly why Free & Easy jumped all over the opportunity to start building our very own little sanctuary for the travelers we know are out there looking for something authentic, peaceful and off-the-beaten-path.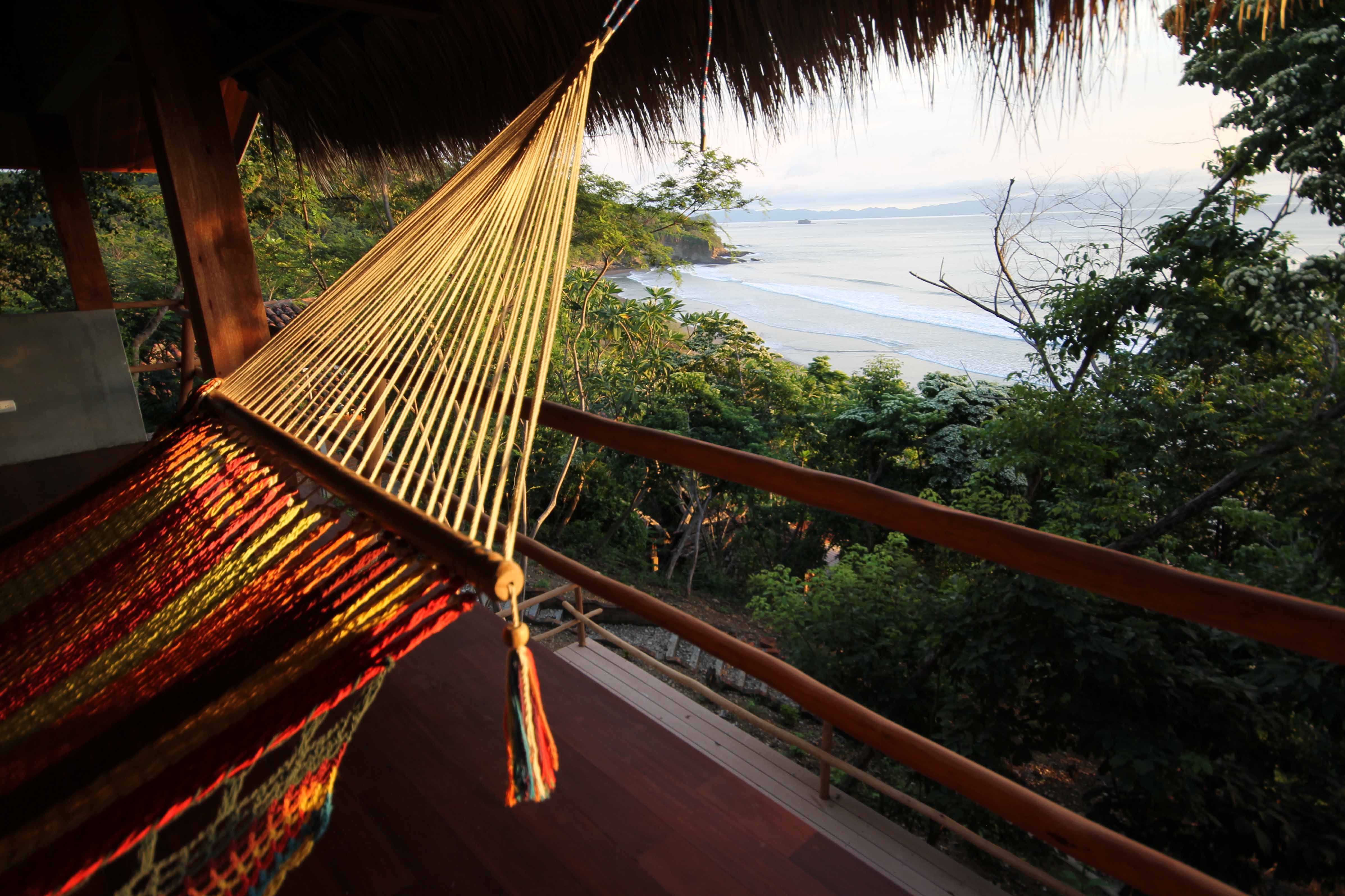 We would like to introduce you to Casa Horizon, the Free & Easy Surf & Yoga Beach Resort!
Casa Horizon exemplifies the Free & Easy approach to life. We want to live it simply and happily. Days in Escameca can be spent in so many amazing ways. Whether you're simply soaking in the serene beauty of the surroundings, grabbing a surfboard and catching some waves right in front of the lodge, practicing yoga, swaying lazily in a hammock, or kicking back with some cervezas next to a beach fire, you can't imagine how amazed you will be with your surroundings! Here you can do what you like and experience the true freedom of getting away from it all.

The beach resort consists of 3 buildings, which include a total of 7 bedrooms, 6 washrooms, a yoga studio, 2 kitchens, huge hardwood balconies, and several common areas, so you can soak in the incredible views of the beach and the EPIC horizon at sunset.
For inquiries, please contact: casahorizonnicaragua@gmail.com

For more photos, please view our Facebook Fanpage: www.facebook.com/casahorizon
Also follow us on Instragram @CasaHorizon
Prices -- All listed in USD-per-night
You can book single bedrooms or suites,
-OR-
you can rent the FULL Casa Horizon 5-bedroom house privately. (Or the Supreme Beach Cabin!)
High Season Low Season Shoulder Season
Horizon Suites $80 $50 $60
(Includes private washroom, hardwood floors, closet, desk, and 2nd floor balcony.)

Horizon Bedrooms $70 $40 $50

Single Bed in Dorm Room $22
FULL Horizon House $400 $275 $350 (Price based on 10 people, but the house can hold up to 18 total. $22/person additional.)
Supreme Beach Cabin $180 $120 $150
(Ideal for 2 - 4 people. Includes private kitchen, living room w/ couches, separate bedroom, yoga deck, and amazing views!)

High Season (Nov. 15th - Mar. 15th)
Low Season (June 1st - Oct. 15th) --
Shoulder Season (Mar 15 - June 1st & Oct. 15th - Nov. 15th)
Low season in Nicaragua often means there is more rain, but is there ever really a bad time to be in paradise? The climate always provides that tropical warmth and low season often means bigger waves!

Being on a secluded beach, with Pacific Coast sunsets, and the awesome Nicaraguan lifestyle is an amazing treat, and we hope you'll come experience with us!
Please message us at casahorizonnicaragua@gmail.com to confirm availability of the Horizon Suites, or other accommodation requests.