Do you have friends or family wanting to help you pay for your trip? We have an easy way for them to help you out. Check out the simple steps below to find out how:
1. Login to 'Your Trip' page. Click 'Make a Payment'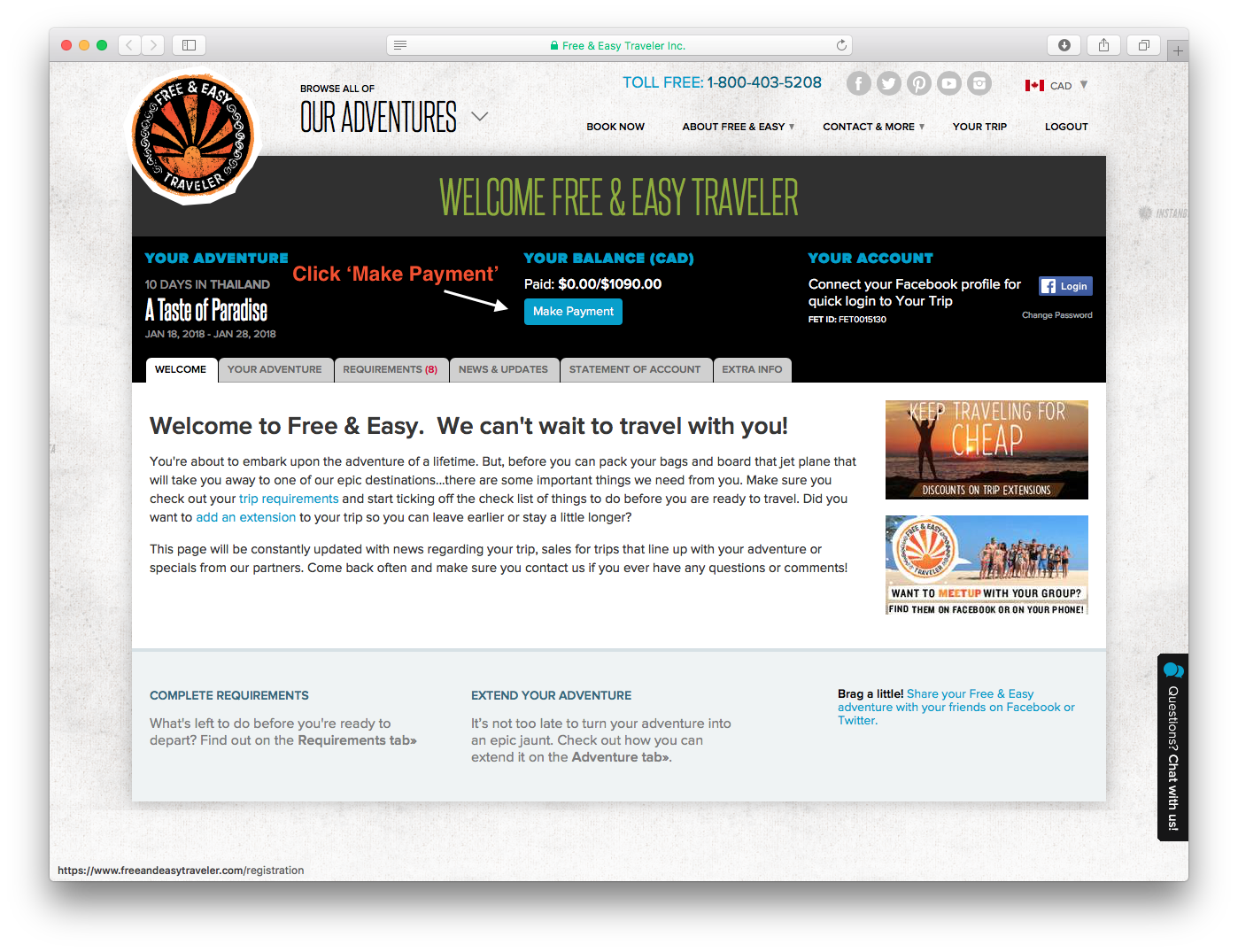 2. Click 'Learn how they can pay your balance'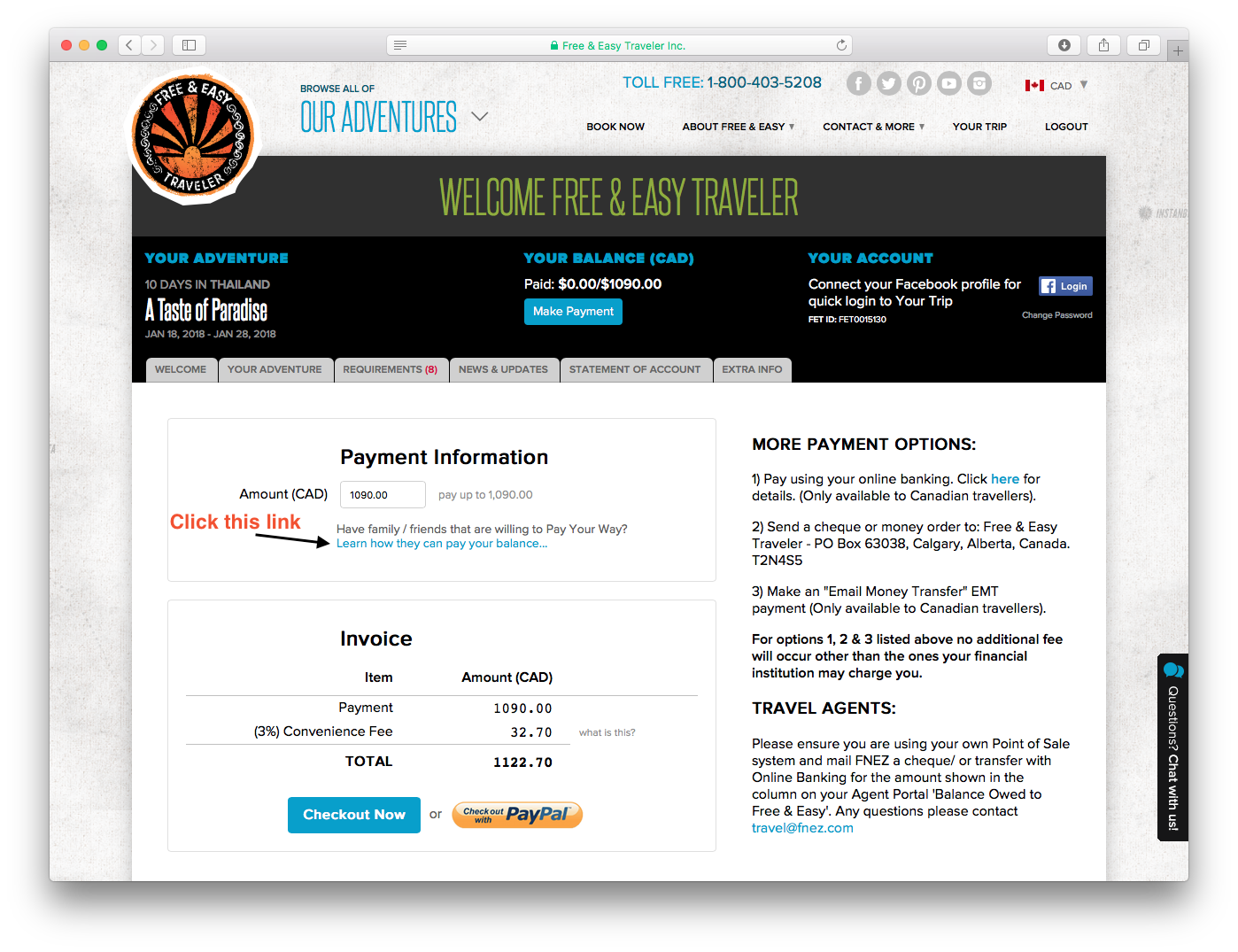 3. Copy the link and paste it into an email, chat, or text and send it to anyone who is going to pay for your trip.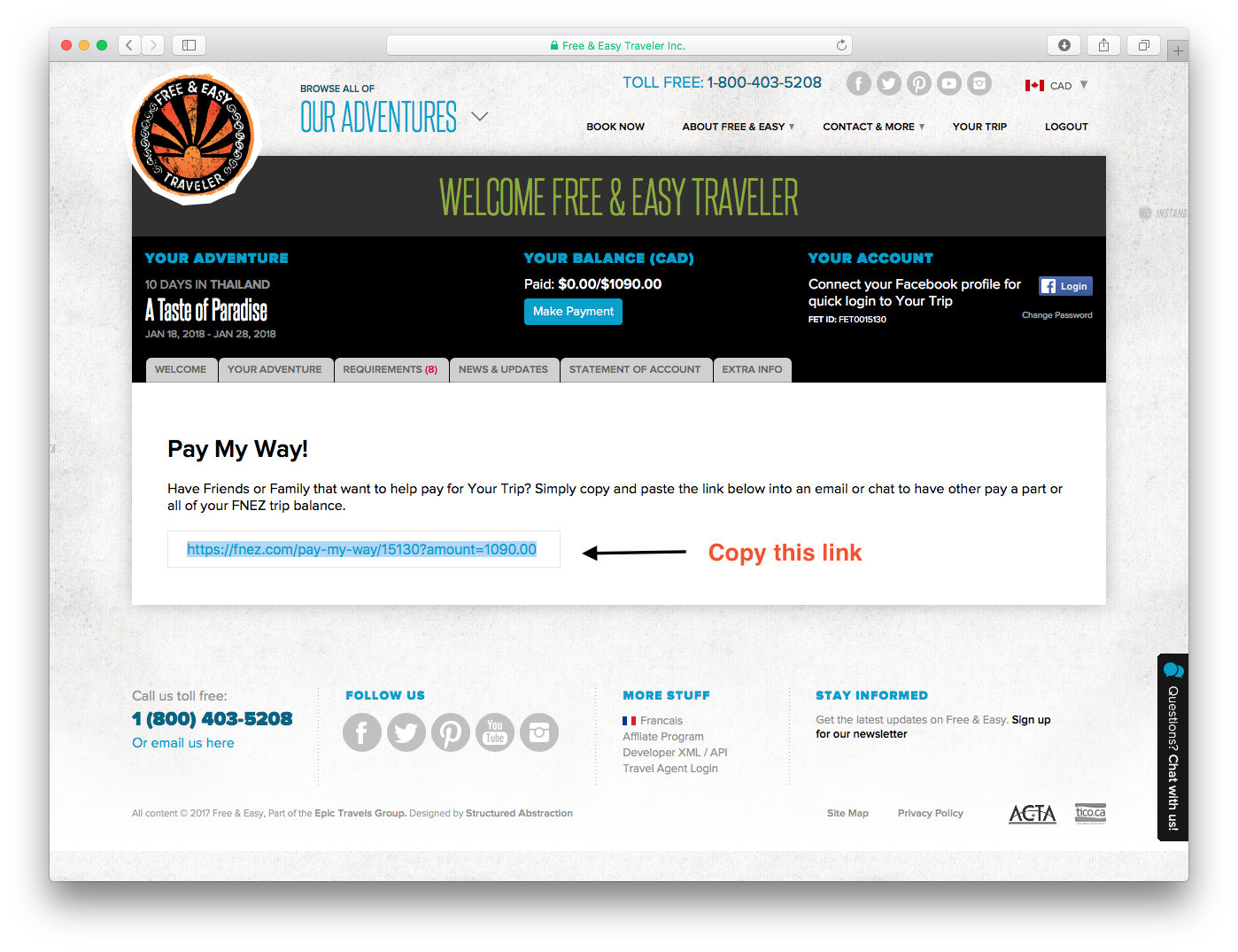 4. This is what the page looks like when your friend or family member opens the link. They will have to choose the amount to be paid and then make a payment either with credit card or paypal.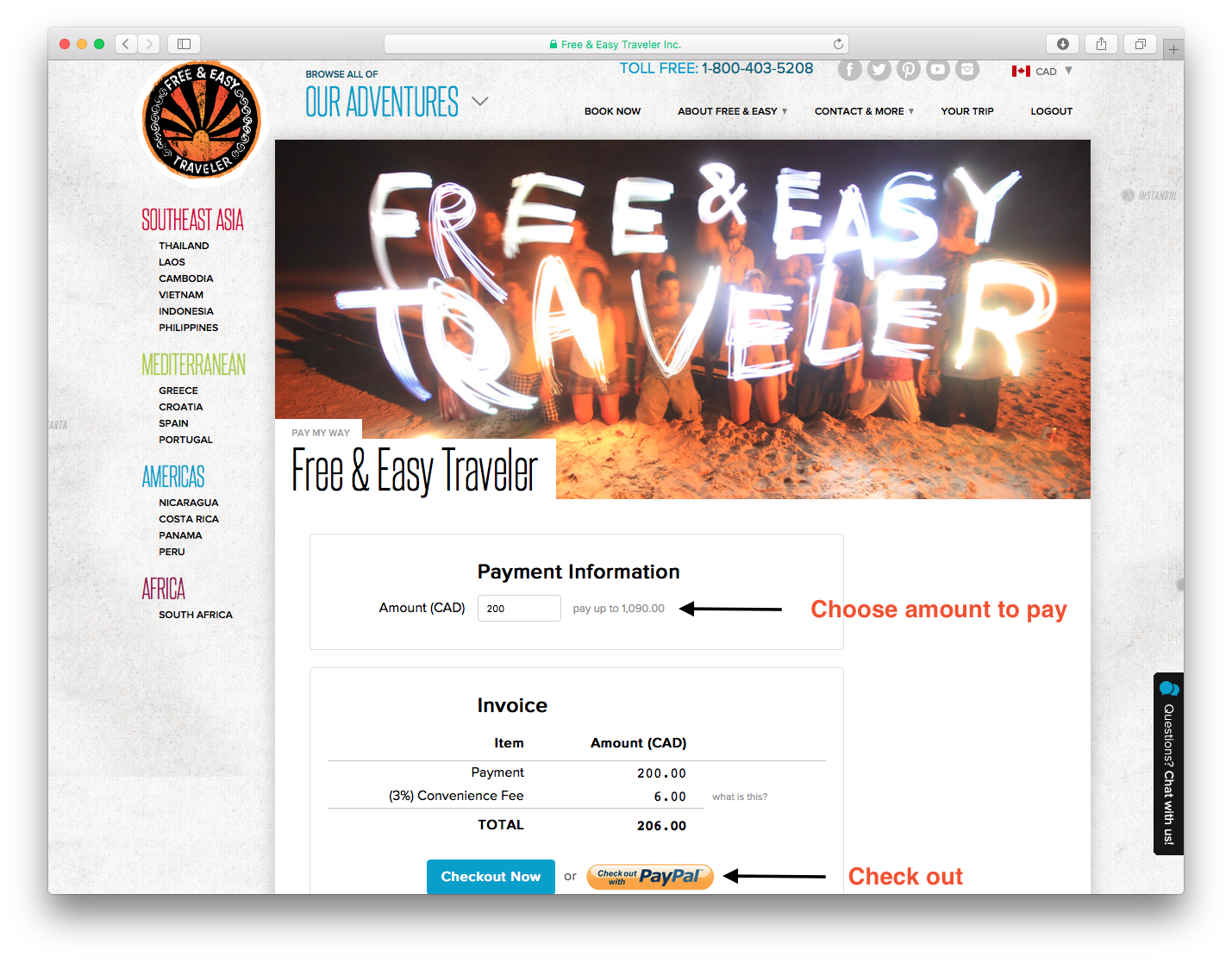 Once a payment has been made, your account balance will be updated.
That's it, super simple! If you have any questions please contact us.