Más Beach Extension
None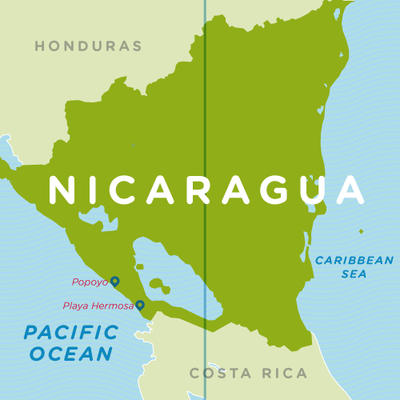 None: 3 days in Nicaragua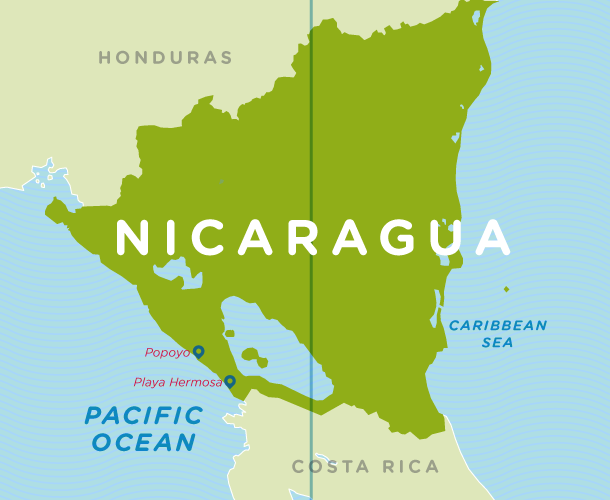 Click on a stop to explore inside this adventure.
Playa Hermosa *
None: 3 days in Nicaragua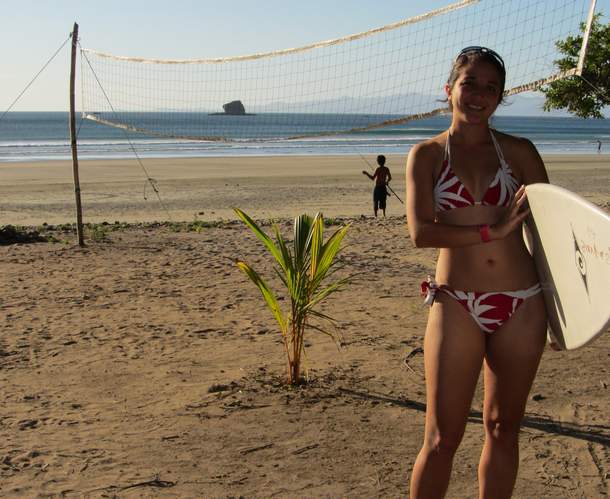 Nicaragua
Playa Hermosa
There are beautiful beaches and then there's Playa Hermosa. With an ideal soft but packed sand base that stretches as far as the eye can see in both directions, a handful of great swimming spots, and even more gem surf breaks, Hermosa truly is the idyllic Central American beach. It's just hard enough to get to that it's secluded, but still easy enough that it's well, well worth the drive. The surfers and day-trippers give it a fun and happening vibe during the day and at night, you've got the whole place to yourself. There's only one lodge on the beach, but it's always stocked with plenty of cold beer, serves up great food and is always willing to help you out by setting up a volleyball net or building a beach fire. Mix all that with the fact that it's not uncommon to see sea turtles show up on shore and lay eggs and you've really got everything you need in a beach destination at Hermosa. The cozy cabin style rooms enjoy a sweet beach breeze and complete the rustic comfort of the stay. We get as creative as we can with these precious days on Playa Hermosa, grabbing a surf board and playing on the many breaks, pulling out a frisbee or volleyball, throwing down a Beach Olympics event, lazing in the hammocks, looking for turtles, and at night, a mix of homemade pizzas, Nicaraguan rum and a roaring beach fire usually takes care of everything!
Popoyo
None: 3 days in Nicaragua
What's included in this adventure
Make this adventure Epic