10 Day Nica Caribbean Corn Island Adventure
None
1
stops
10
days
1
country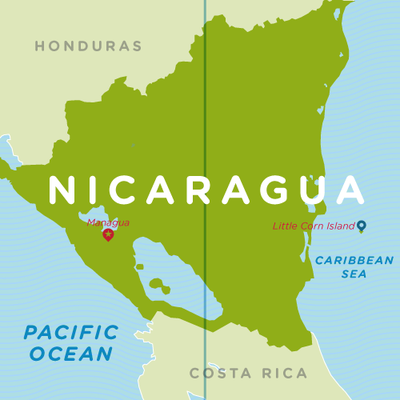 None: 10 days in Nicaragua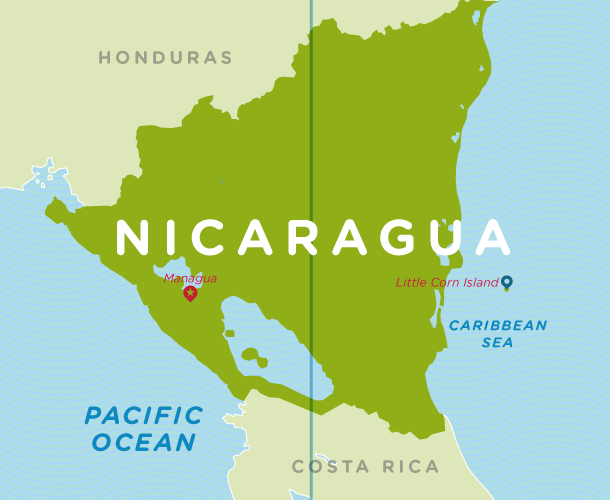 Click on a stop to explore inside this adventure.
The Corn Islands
None: 10 days in Nicaragua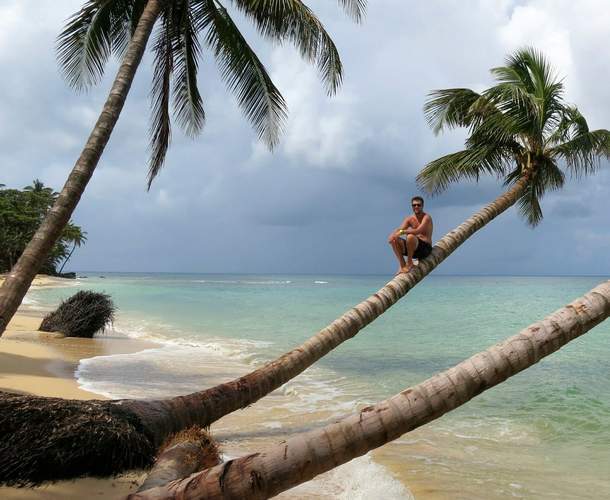 Nicaragua
The Corn Islands
70 km from Nicaragua's east coast, the Corn Islands is a completely unique place to the rest of the country. Life here is traditionally Caribbean and a cool island dialect of English is spoken prevalently. Pristine turquoise water and shimmering white beaches paint the backdrop for a simple life of simple pleasures. Reggae music is heard most of the day and when we spend 5 days here on our trip we don't do much more than chill on the beaches, kick-back with the locals and eat some of the most incredible seafood in the world! You'll feel so relaxed on The Corn Islands you'll wonder why you're not always living as if you're in the Caribbean.
Epic Experiences you will have on this adventure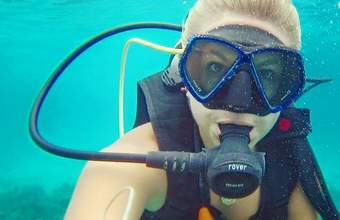 Go Scuba Diving
Diving is like no other experience on Earth. Life under the water is silent and peaceful, everything is flowing and moving in a way that we land creatures are unaccustomed to. Despite all of our high tech equipment, we are extremely out of our element in the water and it is a humbling experience to watch and observe what life is like under the sea. Fish come in all shapes, sizes and colours and move together in a harmonious unison through beautiful coral and twisted sunlight. On our trips, scuba diving is a huge activity as we travel to countries that offer some of the best diving in the world. The Caribbean in Central America possesses the second largest reef in the world, the warm waters of the South Pacific in Southeast Asia are home to the largest diversity of sea-life in the world and the seas of the Mediterranean are full of rich history and beauty. There is a whole universe under the ocean and experiencing what it's like to be in it is a must at least once in your life!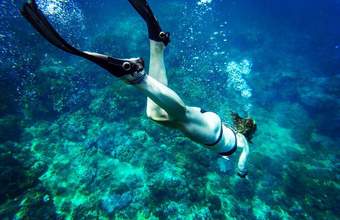 Go Snorkelling
Snorkelling is a great alternative for those looking to save a little money on diving costs or those who can't dive for medical reasons. Floating along the surface of the water at any one of our incredible destinations around the world will give you a peak into a magical underwater world. More confident snorkelers can even dive down to get a closer look at the fauna and flora found in our oceans. From glittering fish, to colourful anemone, and super cool sharks (don't worry, the non-carnivorous ones), snorkelling is a wonderful experience for the non-diver. So snap on a mask and grab your flippers (and DON'T inhale while diving) and you'll be all set for a little adventure under the sea.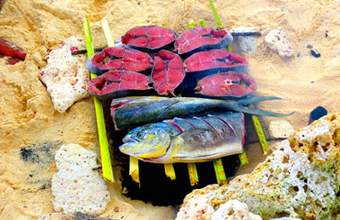 Catch a Fish and Eat It, Too
We get so many people who come on our trips that say they don't like seafood and won't eat it - usually, they're not from a coastal town. So when we serve up a fresh barracuda or tuna or some other tasty fish that the fisherman caught that morning and we convince them to give it a try, the first thing they say (with a satisfied smile) is that this doesn't taste like the seafood they've tried. There's just no getting around it, fish is meant to be eaten fresh! And the only thing tastier than a fresh fish is one that you caught, too! Catching the fish that you eat used to be a part of life and still is in many parts of the world, however, more and more people are buying from the commercial fishing industry which is unsustainable and is destroying the ocean's eco-system. We offer the option to go fishing on nearly all of our trips with friendly, local fisherman that show you their tricks - it's an experience that not only teaches you the importance of fishing but is also a hell of a good time: on a boat, with friends, with beer, in the sun, drifting down a tropical coastline… 'nuff said!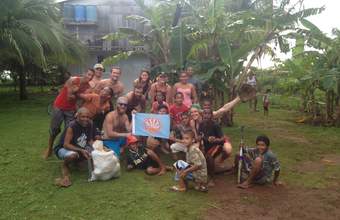 Experience Authentic Caribbean Culture

It is hard to get more Caribbean than the Corn Islands. The laid back style of the locals and the islands' sunny vibes will win you over as soon as you fly into this tropical paradise! Your trip leaders will help you fully embrace the island lifestyle by teaming up with our local Corn Island friends for some truly authentic Caribbean cultural experiences. Whether it is trying the local seafood special of Rondon, playing a backyard baseball game with the Corn Island kids (they LOVE baseball here), or dancing to dancehall and reggaeton all night, you will be saying Jus' chillin mon' like a true local in no time!
What's included in this adventure
Make this adventure Epic