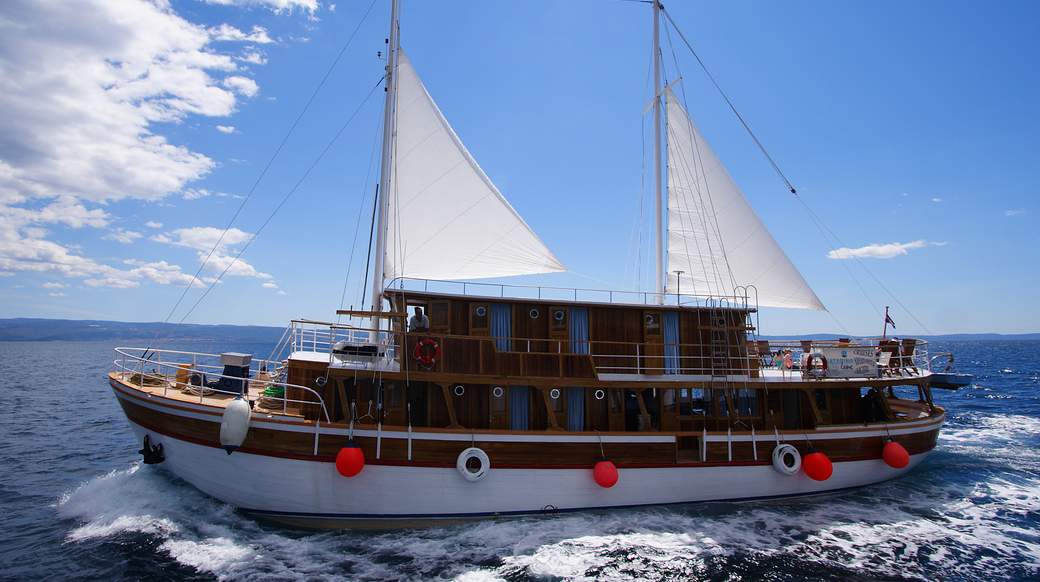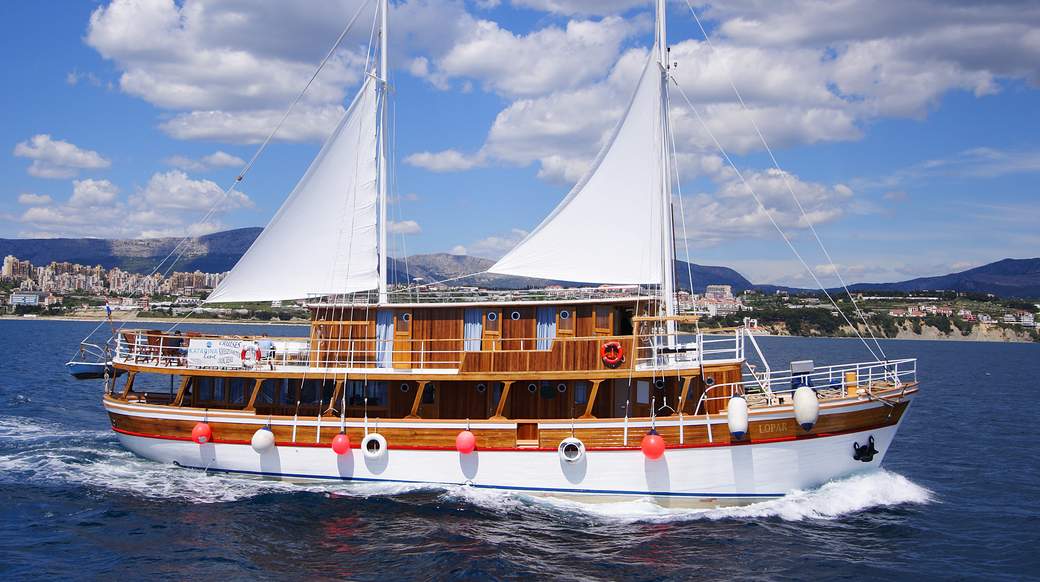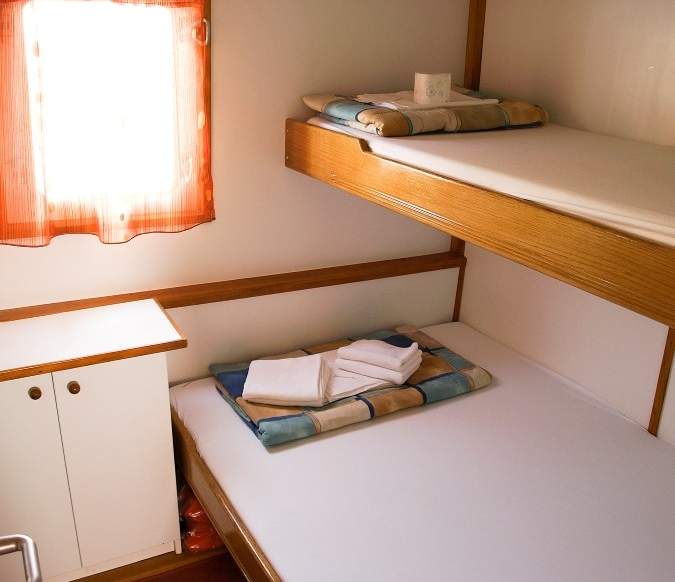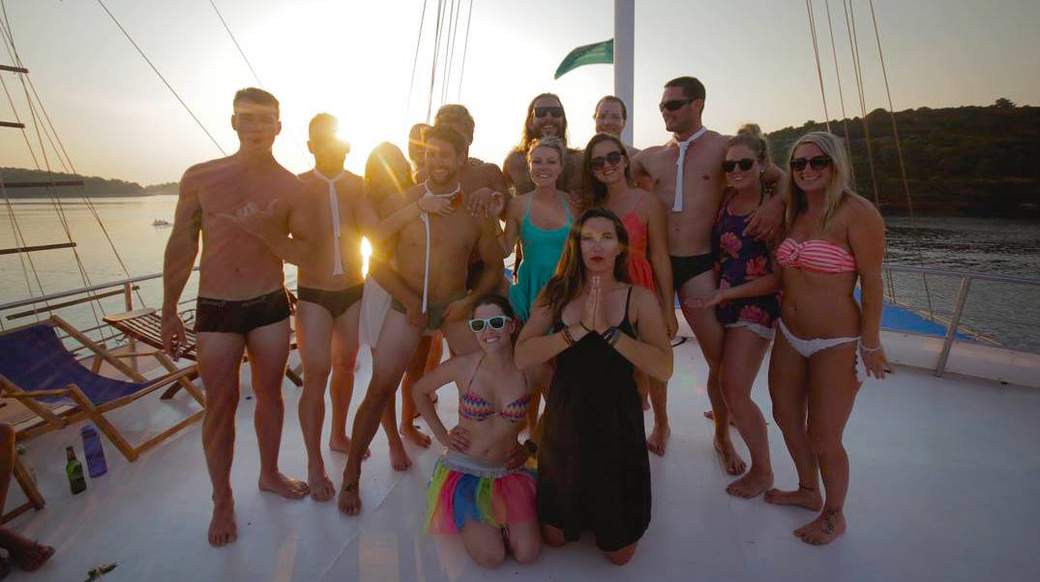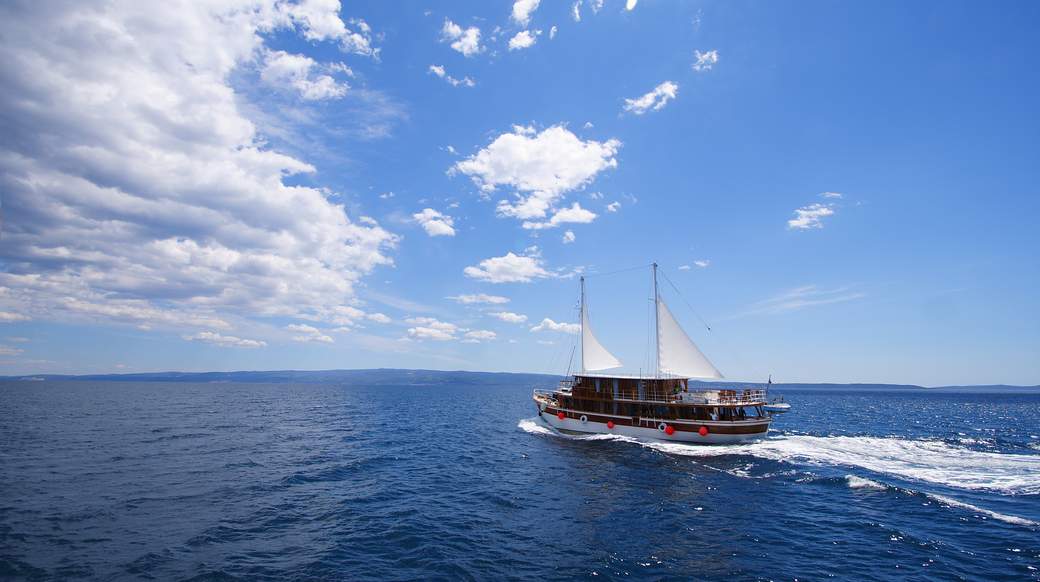 The yacht we'll be sailing on for a week is very spacious, with several areas to lounge in the sun or in the shade, and to comfortably accommodate a group of up to 28 people. There's a restaurant and bar area, and also sun decks with beach chairs. Daily breakfast and lunch are included in the price, so life is simple, but also flexible in that you can choose to eat dinner where you want, as we travel from place to place on our yacht!!
There are below deck cabins, and above deck cabins both are double occupancy. You'll be paired off with your requested travel partner, or another solo traveler of the same sex.
Each cabin has it's own private washroom with shower and a mirror so although you're at sea, you still have some comforts to add to the coziness and simplicity of living on a boat for an entire week. There is generally some wifi available on the yacht also, and opportunities to charge your electronics through the day.
The boat is equipped with a sound system! We aim to make your time on the yacht as much of a holiday as possible, while still allowing you elements of exploration and getting off the beaten path, to make it your own trip.
Extension Options:
This 10-day trip also has extension opportunities, with a 20-day Turkey trip connecting seamlessly prior to the Croatia trip and starting on May 20th 2016. And on top of that you can add on 20-days in Greece starting on May 1st making it 50 days of travel through 3 countries. There is also the option to connect to Greece after the Croatia trip ends on June 19th and keep traveling until July 5th. So 10 days in Croatia followed by 17 days in Greece. All the while, this is the warm, sunny summer climate that this region is so well known for, along with all the decadence of each country's cuisines, and all at reasonable prices for what you receive!!
Featured Adventures