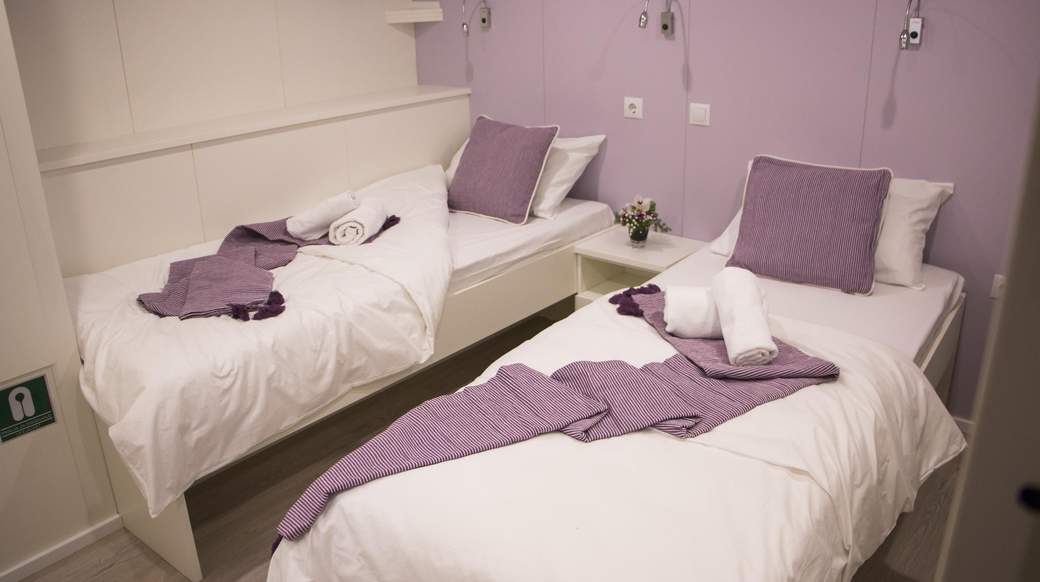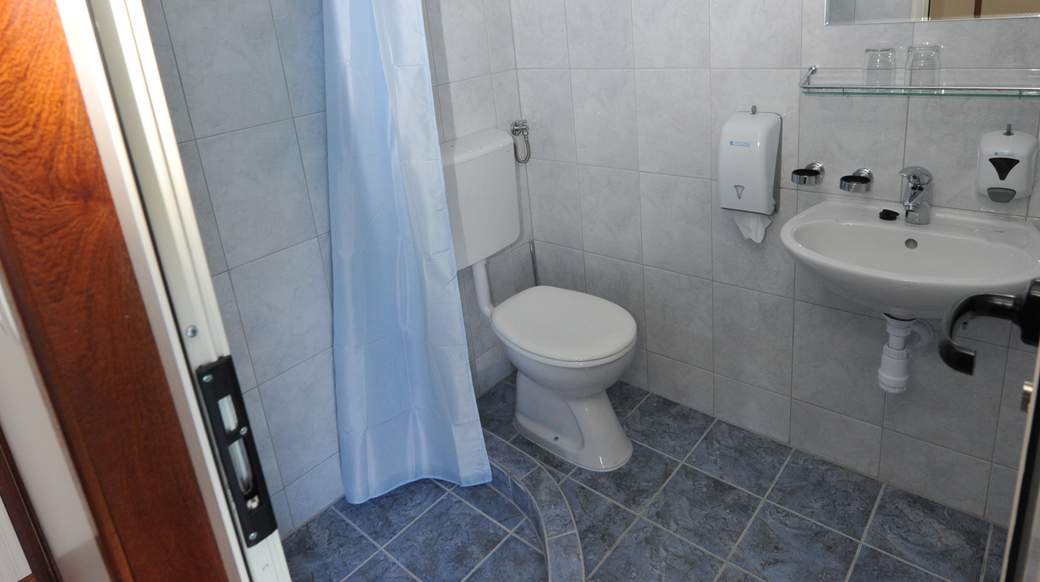 Samantha Marasco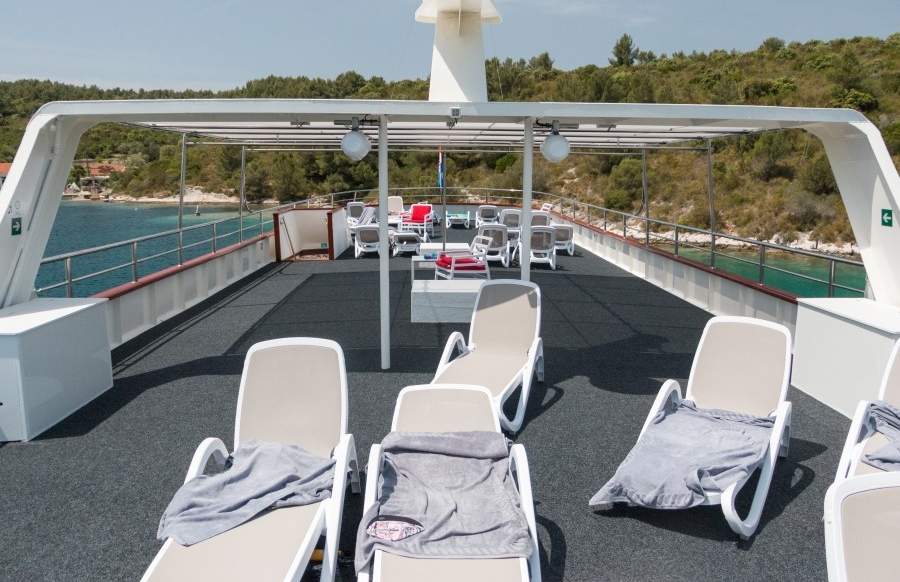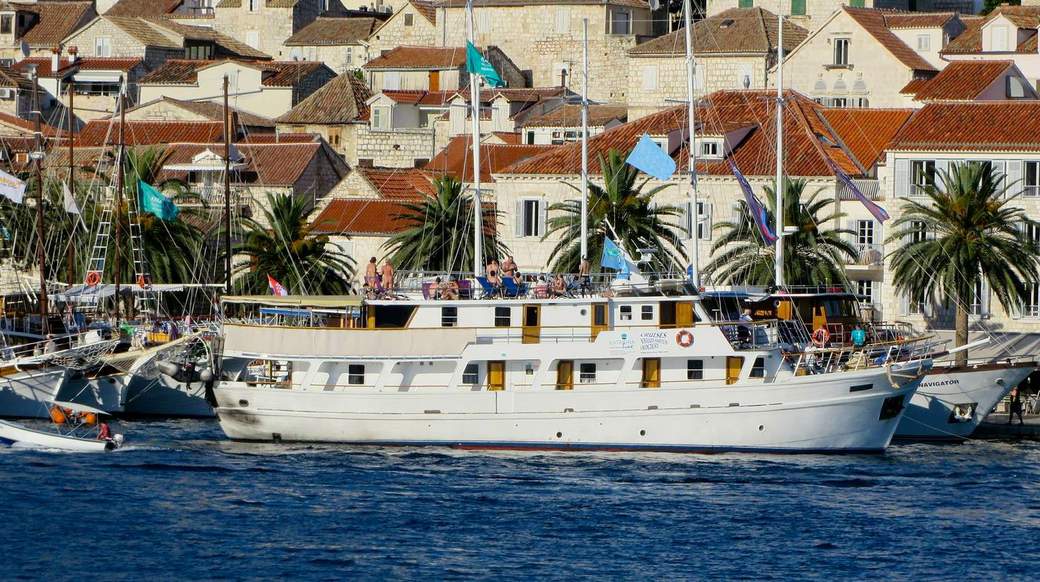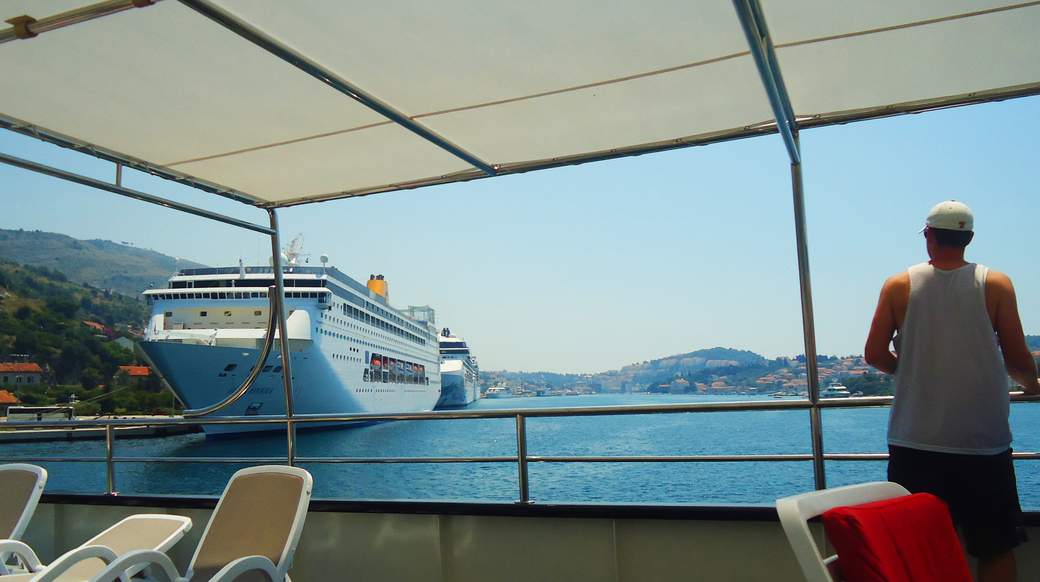 John Bednarski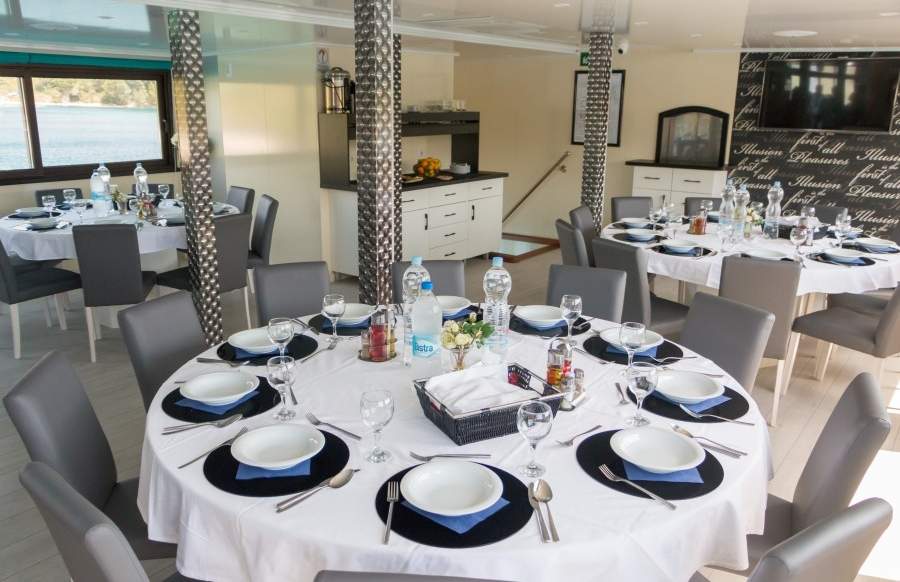 The yacht we'll be sailing on for a week is very spacious, with several areas to lounge in the sun or in the shade, and to comfortably accommodate a group of up to 38 people. There's a dining and bar area, and also sun decks with beach chairs. Daily breakfast and lunch are included in the price, so life is simple, but also flexible in that you can choose to eat dinner where you want as we travel from place to place on our yacht. We will be stopping in a different town every night!
There are below deck cabins, and above deck cabins; all have air-con and are double occupancy. For more info on requesting a particular cabin set up, read the 'reservations' section below. Otherwise, you'll be paired off with your requested travel partner, or another solo traveler of the same sex.
Each cabin has it's own private washroom with shower and a mirror so although you're at sea, you still have some comforts to add to the coziness and simplicity of living on a boat for an entire week. There is generally some wifi available on the yacht, and tons of places to charge your electronics through the day. Every room has an outlet.
The boat is equipped with a sound system so we can plug in our iPods whenever we want; we'll have tunes for everything from lounging on deck to the spontaneous dance parties that break out after one too many bevvies. We aim to make your time on the yacht as much of a holiday as possible, while still allowing you elements of exploration and getting off the beaten path...It's your trip!
Reserving a Cabin on the Yacht
To reserve a spot in an above deck cabin, there is a $90/person add-on fee to secure that spot. This is what the yacht company charges, so we are providing this option als well. Regardless, all cabins on the boat have air-con to ensure that above and below deck cabins are comfortable with good airflow. You will be satisfied with whatever option choose, but the choice is there to secure above deck accomodation for those who request it on a first-come-first-serve basis. Please email travel@fnez.com for all accommodations requests.
If you simply want to request who you'd like to share a cabin with, or how many people are included in your group, then you can add a note on your 'Online-Registration' form, and we will ensure you're in a cabin with the people you request!
Extension Options:
This 10-day trip also has extension opportunities, with a 20-day Greece trip finishinf just as the Croatia trip is set to begin. The two trips will connect seamlessly. And if you choose to add the Ultra Music Extension, a total of 33-days in Greece and Croatia! This is the warm, Mediterranean climate that the region is so well known for, and you won't regret getting to spend a few extra days, or weeks, in the region!
Featured Adventures